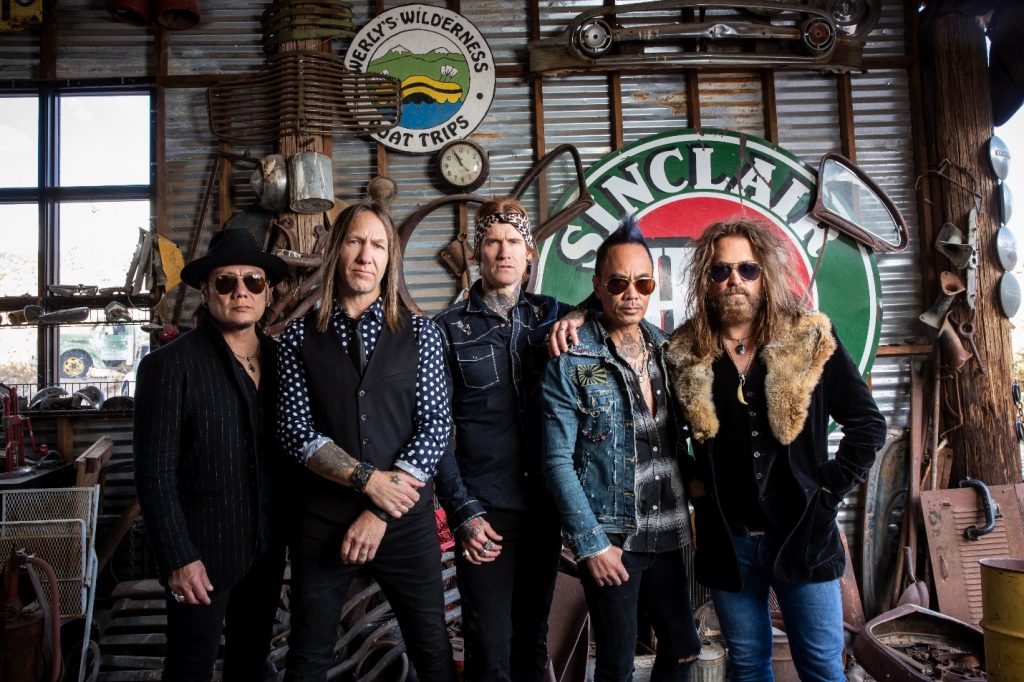 "Whenever this band is faced with a lot adversity we always make our best records…"
Buckcherry will release their 9th studio album Hellbound on June 25th.  The 10-track record was produced by Marti Frederiksen, who previously produced the band's 4th album, Black Butterfly, and co-wrote one of their biggest hits 'Sorry.' Frederiksen co-wrote the majority of the album along with vocalist Josh Todd and guitarist Stevie D.  The album was recorded in Nashville in November 2020. 
Hellbound represents the first album released by Buckcherry and their new label partners, Round Hill Records in North America, Earache Records in the UK, Europe, and Australia, and Sony Japan in Japan.
Buckcherry release their new album 'Hellbound' on June 25, and recently we had the chance to chat with our old mate Josh Todd from the band to tell us all about the album, its creation, touring, 2020, and more…
Check it out here!
Essential Information
From: Los Angeles, CA, USA
Band Members: Josh Todd – Vocals, Stevie D. – Guitars, Kelly Lemieux – Bass, Billy Rowe – Guitars, Francis Rulz – Drums
Website: http://www.buckcherry.com
Latest Release: Hellbound (Out Now)