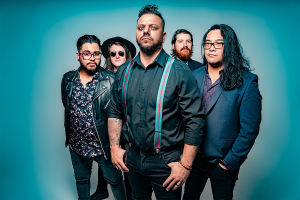 There is something special about rock 'n' roll and the blues. Both unique in their own way and both ridiculously amazing when blended together. Don't believe it? Ask Rival Sons, Black Stone Cherry and The Black Crowes. In 2021, what is old is new again, with a modern twist. They are calling it the New Wave of Classic Rock. Make of it what you will, but it is here, and it is being embraced by the masses.
Watch 'Gravity' here: 
THE BLACK CARDINALS formed in early 2019 from the ashes of a number of Sydney bands, all bringing together a mixed bag of influences ranging from indie pop and hard rock to soul and R&B. The result is big. Think traditional big riffs with blues undertones, a $hit load of groove and soulful vocals.
The band released their debut single, 'Love On The Rise' in 2020, a track with a familiar feel, an instant kick up your butt and an instant hit of feel good. The heavy blues rock now continues with the release of 'Gravity', their second single.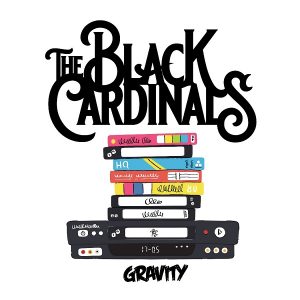 Get The Single Here: bit.ly/tbcgravity
'Gravity' is a Southern blues rock ballad about the dangers of beggars and hangers on. The sliding guitars and massive groove will get the party moving, but the soulful vocals and biting lyrics will transport you to place we've all been, but wish we'd never had. A blues track that drips with heart and power but warns of the parasites in our midst.
Live is where the essence of THE BLACK CARDINALS is best captured with the band having secured the much-coveted national support slot on the Aussie Made tour featuring The Poor, Palace Of The King and Dead City Ruins in June 2021.
Call it a renaissance if you will. Rock music is back and appealing to a whole new generation of fans, reinvigorating those old heads, and reminding us that life is not all that bad when you have a kick a$$ soundtrack to go with it. Part of that soundtrack is THE BLACK CARDINALS.
The Band will also launch the single and be performing at The Great Club in Sydney on Saturday May 22nd.
Tickets are available here:  bit.ly/bc22may
For More information:
https://www.facebook.com/theblackcardinals