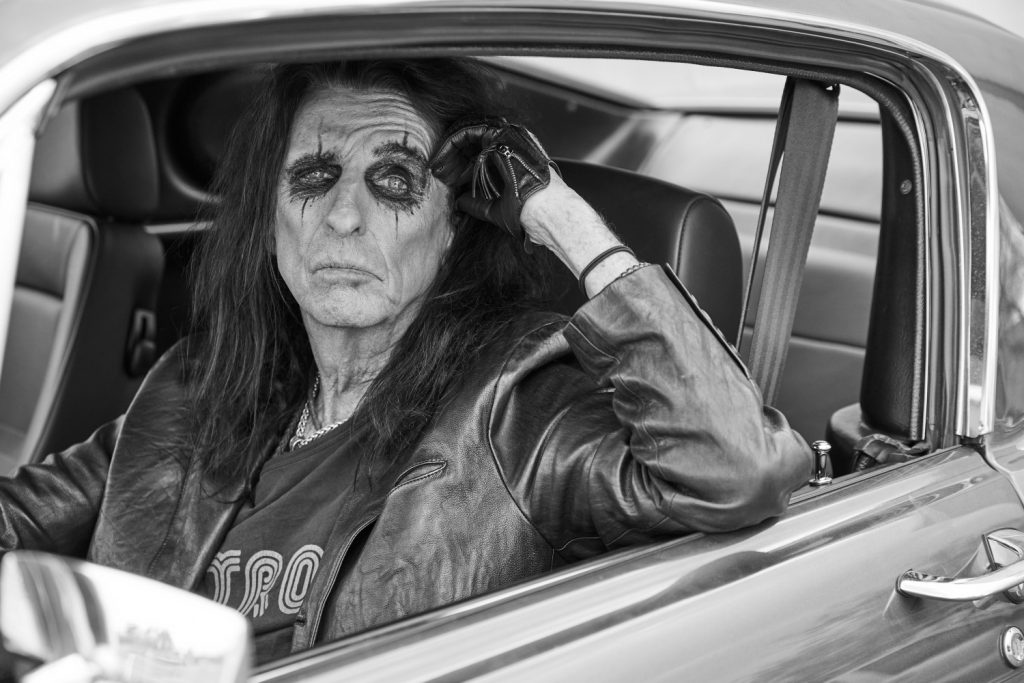 "Well you know I was born in Detroit, that's my home town and I think it's in the DNA that when you're born there you're a hard rocker…"
From Release: Named for the city that launched the original Alice Cooper group on the road to success, "Detroit Stories" follows last year's "Breadcrumbs" EP as a modern-day homage to the toughest and craziest Rock n Roll scene there ever was. In 1970, fledgling producer Bob Ezrin walked into a farmhouse on the outskirts of Detroit to work with the Alice Cooper band. Abandoning flower power Los Angeles, because they were the opposite of the hippie peace and love ideal, Alice had brought his decidedly darker gang back to his birthplace to the legendary rock scene that gave birth to hard rock, garage rock, soul, funk, punk…and more. Ezrin drilled the band for 10 hours a day to define their signature sound.  Whenever they nailed a song, the inmates at the hospital for the criminally insane across the road cheered and thus the classic Alice Cooper sound was born.
50 years later Alice and Ezrin gathered some legendary Detroit musicians in a Detroit studio to record Detroit Stories, Alice Cooper's new album that celebrates that spirit for a new era.  If 2019's "Breadcrumbs" EP laid down the trail to the city, Detroit Stories drives like a muscle car right down Woodward Ave.
We caught up with Alice Cooper via Zoom to talk about his new album 'Detroit Stories', its creation in a pre Covid world, new music, the future of touring, and more!
Check it out below.
Essential Information
From: Phoenix, AZ, USA
Website: http://www.alicecooper.com
Latest Release: 'Detroit Stories' (Out Now – Sony Music Australia / earMUSIC!)