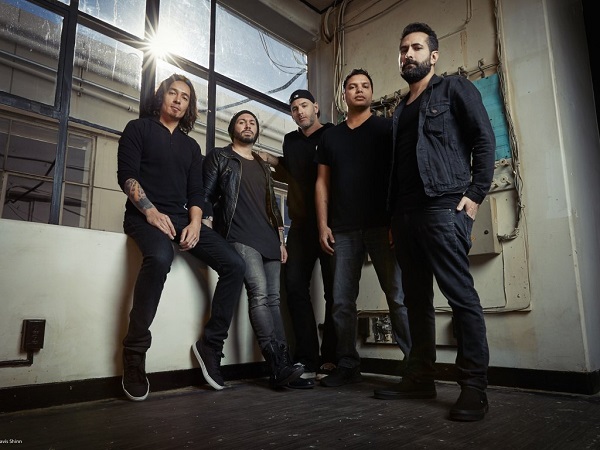 "I think just to give people a sense of hey this is what it was like when things were good let's remember the good times and even if it's only an hour of listening to live music you can close your eyes and feel like you're at a show, feel like you're a part of it so I feel like that's pretty important for everybody this year. Everybody who likes music at least."
From Release: Periphery have announced their first live album, releasing the 10-song Periphery: Live in London. The varied track list includes music from throughout the D.C.-born band's discography. Periphery IV: HAIL STAN arrived in 2019, debuting at #1 on Billboard's Independent Albums, Rock Albums and Hard Rock Album charts, as well as entering the trade magazine's Top Album Sales and Digital Albums charts at #9. The album debuted at #21 on the ARIA chart in Australia. The nine-song release is the follow up to their 2017 GRAMMY® Award nominated Periphery III: Select Difficulty which debuted at #8 on the ARIA chart. The 2016 album has tallied 35 million cumulative streams. Periphery band members have graced the covers of Guitar World, Revolver, Modern Drummer, Bass Player and more.
Cooped up at home in his studio in Vegas and doing a lot of recording, we caught up with Spencer from Periphery to talk about the band's new live album 'Live in London', new music, touring, and 2020…
To start, how has 2020 been treating you?
At first, we got off of one our best headliners we've ever done in The U.S. in February and that was a couple of weeks before lockdown started here and kind of got off of a career high and everything's just rolling along to a few months with nothing to do definitely got to me mentally but now just getting used to everything and learning how to optimise the use of all this downtime, so definitely coping with it and things are good now.
We've spoken a couple of times before and it's been just over seven years since we last chatted, and you guys have kept releasing killer music over that time. So how would you sumarise the last seven years for Periphery?
Um… *laughs* I would say the biggest thing is we've learned how to write a lot better together and getting along personality wise, when you don't live with people and you only live with them on the road and stuff personalities clash here and there, but we've been doing this for so long now that we feel like family, no matter how long of a break we take from doing anything we get back together and it's like picking up right where we left off. It definitely took a few years to get to that point but I feel like we're a very well oiled machine now, and the last time we talked it was seven years ago and it probably wasn't so much so back then.
This year has been a funny one no doubt, and many bands have been delaying or postponing albums, why was it important for you to bring this live album to people now?
I think just to give people a sense of hey this is what it was like when things were good let's remember the good times and even if it's only an hour of listening to live music you can close your eyes and feel like you're at a show, feel like you're a part of it so I feel like that's pretty important for everybody this year. Everybody who likes music at least.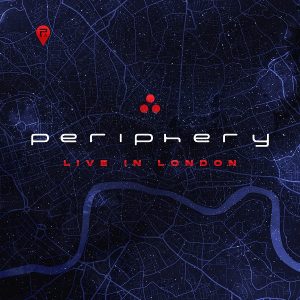 Is it weird in a way listening to this knowing you recorded it just over a year ago compared to where we are right now, basically the stages are silent…
It's very, very strange and it almost feels longer ago than that just cause going a whole year without playing shows time has almost stuck a standstill for me.
The live show for Periphery is just something else, like it's mind blowing, how hard was it to capture audibly what people see on stage?
You know what's funny, dude, this show right we probably would've done it differently if we knew we were being recorded for a live album but our sound guy on that tour, his name's Ronnie, he recorded us every night just cause he likes doing mixed and practicing on live audio and stuff and he didn't tell us that he was planning on piecing everything together for a full blown mixed live show. So that was just us raw, unfiltered and raw and lucky we didn't have a shit show otherwise that would've sucked. He messages us months after the tour and was like "hey guys I put this together if you guys want to put it out feel free to" and we were just like holy shit man. I feel like things would've been a little bit different if we would've known we were being recorded so this is a bit of a special situation for this live album.
Did anyone chime in saying they wanted to fix anything post production?
Nah it's just as it is, there's a couple of little mess ups I think on everyone's part but they're not anything egregious, we just call them jazz notes and move on. Those little tiny imperfections is what makes it feel like a live performance you know?
Is there almost more pressure in a way making a live album than a studio release? But as you didn't even know you were making it *laughs*…
No we've talked about it before, we're one of those perfectionist bands most of the time where it's like oh man we feel like we're not tight enough to do it and then here we're just forced into it and oh ok I guess we're not that bad live.
Obviously the world is shut down at the moment, but are there plans to tour when the world allows live music to happen again?
I think we're just gonna wait until it's safe and everybody feels like it's time to start planning again. I've seen some bands planning for next year and having tentative dates but we're not even in that realm yet, so we're gonna wait and then start planning it once we think things are safe. I think we're gonna use the most of next year to write another record or some singles, just anything creative wise and just kind of not think about touring until it's time to.
Well one day I hope we can see you back in Australia…
Oh yeah for sure man, we're not going anywhere and when it's safe to travel everywhere again we'll be there.
Let's talk Periphery V, in this shit storm of a year has there been discussions on what this album may become?
We have some things in talks whether it first doing an EP just because we have so many ideas just to get something cool out there and release it fast so we don't have to a whole album set up, or there's talks about doing Periphery V or some other type of concept record, we just don't know yet. We're slated to get together in mid-January so that's when we'll decide once we're all together.
I'm going to keep trying here for naming of the album as my suggestions to you guys didn't work for PeriphaTHREE or FOURiphery, but stick with me here, V is five, so how about Peripher-V?
*laughs* That's good, that's a good one *laughs*
So what if anything has 2020 taught you that you will now maintain through your life?
Oh man… I guess just how to be alone, how to be cooped up by yourself and make the time worthwhile rather than relying on other situations and other people to keep you going in life, learning how to be at peace in your own mind. I think for me that's been the biggest lesson.
Let's continue some positivity and look back at some career highlights, if you had to tell us your biggest pinch me moment that always makes you smile what would that be?
I have to think about that I don't know… as far as Periphery goes probably that last show we played in London, that was the biggest gig we had played to date and I remember just multiple times looking out over the audience and thinking this is a fuckin' packed out 3,000 cap venue and we've never done anything close to that big before, sold it out and was just like how is this real life you know?
It was so good that you could capture it as well, you can just tell by listening to it that you guys have so much fun on stage…
Yeah we do, man, we never try and take ourselves too seriously in any aspect of the band.
Let's look ahead to the future as we like to do. So forgetting the rest of this year, finish this sentence for me. In 2021 Periphery will…
*laughs* fuck I don't know man *laughs* I have no idea to be honest *laughs*
What about this then, Periphery would like to…
Periphery would like to release a full-length record and do a live stream show like nobody's done yet. There's a lot of talks about this in our camp right now but we're trying to figure out a way to do it like nobody's done it yet, we have a bunch of things floating around so hopefully we can turn it into a reality.
Essential Information
From: Washington, USA
Band Members:  Spencer Sotelo – Vocals, Misha Mansoor – Guitars, Matt Halpern – Drums, Jake Bowen – Guitars, Mark Holcomb – Guitars
Website: http://www.periphery.net
Latest Release: Periphery Live in London (Out now – Warner Music Australia)