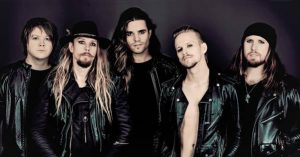 Scandinavia heads down under as Silverback Touring bring you two of Sweden's finest Hard Rock exports H.E.A.T and CRAZY LIXX. This will be the first Australian Tour for both bands and the action takes place in April / May 2021.
Over the last several years H.E.A.T have established themselves as one of the leading bands in the melodic rock scene, both in their homeland Sweden and internationally. They have toured and performed front of thousands and thousands of fans around the world.
In April 2008, their self-titled debut album was released and became a massive vitamin injection for the genre and instantly received accolades from both fans and critics worldwide. The release was followed up by immense touring and H.E.A.T played with bands such as Alice Cooper, Thin Lizzy and on big festivals like Sweden Rock.
Since that time H.E.A.T have released a further 5 studio albums that latest being this years H.E.A.T II and have established themselves as a major force in the hard rock world.
"What can you say about H.E.A.T? If you don't like these energetic Swedes you must be dead inside, as this year they've shown the UK crowd how to be the most complete band on the planet" – Classic Rock Magazine.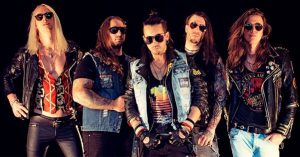 Joining H.E.A.T are fellow Swedes CRAZY LIXX! CRAZY LIXX carry the torch of Rock 'n' Roll with pride with their brand of Hard Rock and Hair Metal. Since their album debut in 2007, the band has been enthralling crowds with their unique brand of 80's Hard Rock and stellar live show.
Their latest album Forever Wild is another sleaze metal gem that harkens back to the best of '80s rock, while also keeping a foot planted in the 21st century. Forever Wild further cements CRAZY LIXX as one of the leaders of the Scandinavian led '80s hard rock revival.
Rendering the pure nostalgia of 80's Arena Hard Rock and 'The New Wave of Swedish Sleaze' CRAZY LIXX come packed with impressive guitar solos, memorable hooks, catchy choruses, big drums and genre defining riffs.
H.E.A.T and CRAZY LIXX 2021 Australian Tour Dates:
Thursday 29th April – Sydney, Manning Bar
Friday 30th April – Brisbane, The Zoo
Saturday 1st May – Melbourne, The Prince
Sunday 2nd May – Adelaide, The Gov
Tickets on sale now from:
https://www.silverbacktouring.com.au/heat-australian-tour-2021/