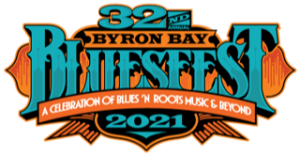 Today on Wednesday July 8th Byron Bay Bluesfest releases the largest FIRST Artist Announcement made in the history of the festival. This highly anticipated release includes many of the artists intended for this year's event and features a total of 50 artists including the Bluesfest Busking Competition and the debut appearance of The Australian Americana Music Honours.   
New additions to the top end of the bill are International folk-stars Bon Iver, the god of Aussie rock Jimmy Barnes, festival favourite Michael Franti & Spearhead, and steaming hot off their No.1 debut on the ARIA album chart last May with "Live At The Forum is none other than one of this country's fastest rising stars The Teskey Brothers.
The Black Sorrows, Melbourne Ska Orchestra and an exclusive performance by Weddings Parties Anything; their first show since 2012, are also new top notch additions to this first announcement.
Last week's strong start to Early Bird ticket sales clearly demonstrates people are looking forward to leaving the house so they can soak up some much needed food for the soul. The 2021 Bluesfest promises to be a safe and full festival experience running across five stages and including all the trimmings from camping to rainbow tipis, market stalls, the busking competition, great food and the perennial warm good vibes that is Byron Bay Bluesfest.
All ticket types and Add-Ons are on-sale today. 
Commenting on the announcement, Festival Director, Peter Noble OAM said, "When Bluesfest 2020 was ordered by the Government to shut-down 2020 we immediately put our noses to the grindstone within days of the cancellation and got on with 2021. This Artist Announce is a testament to that fortitude. As this country's most highly awarded music festival, we are working with Government to find the best possible outcomes for Bluesfest 2021. We want to present another great event, one that is safe and with best-practise protocols implemented on every level.  We need it, the music industry needs it and the greater community needs it. Together we will find the most prudent pathway to revive the live music industry, an industry that is aching to get back to work ASAP. 
I am so grateful to all the international artists who want to return and be a part of 2021 Bluesfest, to all the Australian artists and to everyone in our industry supporting us in leading the way back to live music. Above all my thanks go to the resilient Bluesfest team who have been dedicated through what has been the hardest time yet we have experienced in presenting a music festival. Bluesfest 2021 will be much more than the music on stage and the wonderful audience along with all those who present it. It will be an integral part of the return of the live music industry. Many of 2020s line up want to return, so we fulfilled that and included some surprises like Bon Iver, Michael Franti & Spearhead, Jimmy Barnes and The Teskey Brothers to name a few. It's a long way to next Easter and by that time travel restrictions are sure to be different. In the case of no international travel I've programmed a damn good line up of locals and a vibrant festival experience so people can come out and play. Last week's Early Bird ticket sales proved to me that people are keen for next year's Bluesfest. Yes the future is uncertain for everyone, but humans need enjoyment, a place they can feel comfortable and trust they are in good hands, and Bluesfest is, and has always been that.
Northern NSW benefits greatly from the people who attend Bluesfest. The festival's contribution to our community financially is huge and we look forward to sharing the results of the Bluesfest Economic Impact Survey in a detailed report soon."
ALL TICKET TYPES ON SALE NOW: https://www.bluesfest.com.au/tickets/
BON IVER – PATTI SMITH AND HER BAND – JIMMY BARNES
GEORGE BENSON – THE TESKEY BROTHERS
JOHN BUTLER – XAIVER RUDD – THE CAT EMPIRE
KOOL & THE GANG – THE GIPSY KINGS
KASEY CHAMBERS – THE WAIFS – TROY CASSAR-DALEY
MICHAEL FRANTI & SPEARHEAD
THE WAILERS PERFORM SONGS FROM 'LEGEND'
LP – MORCHEEBA – THE BLACK SORROWS
TROMBONE SHORTY & ORLEANS AVENUE
TORI KELLY – BUFFY SAINTE-MARIE
THEMARCUS KING BAND – CHRISTONE "KINGFISH" INGRAM
JIMMIE VAUGHAN – JOHN MAYALL
MELBOURNE SKA ORCHESTRA – CHAIN – LARKIN POE
WEDDINGS, PARTIES, ANYTHING – exclusive show
BACKSLIDERS – HARTS PLAYS HENDRIX – ASH GRUNWALD
THE WAR & TREATY – CORY HENRY & THE FUNK APOSTLES
WALTER TROUT – THE BAMBOOS
MICK THOMAS' ROVING COMMISSION – DAMI IM
PIERCE BROTHERS – EMILY WURRAMARA– ROSHANI – RAY BEADLE
HENRY WAGONS – HUSSY HICKS – PACEY, KING & DOLEY
DANIEL CHAMPAGNE – NATHAN CAVALERI
LITTLE GEORGIA
BLUESFEST BUSKING COMPETITION & WINNERS
THE AUSTRALIAN AMERICANA MUSIC HONOURS
A SECOND ARTIST ANNOUNCEMENT is expected to follow in the Spring.
SNAPSHOT ARTIST BIOGRAPHIES
Bon Iver
When Bon Iver released 'For Emma, Forever Ago' in early 2008 it introduced Justin Vernon as one of the most gifted songwriters of his generation and revealed a sound that was distinct — tethered to time and to place, to a season of contemplation and?the crisp, heart-strung isolation of a northern Winter. Its successor, the self-titled 'Bon Iver, Bon Iver', brought something more frenetic, the rise and whirr of burgeoning Spring, of hope and sap and movement. In 2016's '22, A Million', Vernon came to see something different again: "it was," he says, "our crazy energy Summer record." 
Patti Smith and Her Band
Punk rock's poet laureate Patti Smith ranks among the most influential female rock & rollers of all time. Ambitious, unconventional, and challenging, Smith's music was hailed as the most exciting fusion of rock and poetry since Bob Dylan's heyday. If that hybrid remained distinctly un-commercial for much of her career, it wasn't a statement against accessibility so much as the simple fact that Smith followed her muse wherever it took her, from structured rock songs to free-form experimentalism, or even completely out of music at times. Her most avant-garde outings drew a sense of improvisation and interplay from free jazz, though they remained firmly rooted in noisy, primitive, three-chord rock & roll.
Jimmy Barnes
Jimmy Barnes is the heart and the soul of Australian rock & roll. His nickname, "Barnesy", conjures up thoughts of rock music at an ear-splitting volume, and of soul standards given a unique reading. Jimmy has been through it all, and literally lived to tell the tales. He has sold more records in Australia than any other local rock & roll artist. He has enjoyed seventeen #1 albums here – more than The Beatles – and for over 40 years he has delivered some of our most intense and iconic live performances. He is truly in a league of his own. 
George Benson
Simply one of the greatest guitarists in jazz history, George Benson is an amazingly versatile musician whose adept skills find him crossing easily between straight-ahead jazz, smooth jazz, and contemporary R&B. Blessed with supreme taste, a beautiful, rounded guitar tone, terrific speed, a marvellous sense of logic in building solos, and, always, a unquenchable urge to swing. 2021 will be his Bluesfest debut.
The Teskey Brothers
Honouring that old school Motown sound and working it into something of their very own, Australian four piece The Teskey Brothers stunned many in 2017 with their gorgeous debut album 'Half Mile Harvest' and later made their Bluesfest debut in 2018. Their latest album 'Live At The Forum' debuted at No.1 on the ARIA album chart. The Teskey Brothers raw combination of Soul and Blues continue to warm the hearts of listeners all around the world. 
John Butler – solo
Singer-songwriter, producer and activist, John Butler has brought a whole eco-awareness with him to Bluesfest with every one of his 13 previous visits. On this his 14th Bluesfest appearance John will be performing solo and will be featuring songs from his 2018 album, 'Home' as well as classic songs from his timeless repertoire. 
Xavier Rudd
Xavier Rudd has captivated audiences for two decades. Nothing compares to experiencing him in live in concert. Every show is a unique and exciting experience. His socially conscious Indie-Folk has been a vessel for his spirit, narrating the journey of a composer with a gift for channeling life into song. Over the course of nine studio albums and eight live records Xavier's beloved songs of spirituality, humanity, environmentalism and human rights have resonated with the Bluesfest audience and he will no doubt receive a warm, loving reception when he returns to the stage in 2021.  
The Cat Empire
Formed in Melbourne, Australia and adored the world over, The Cat Empire are a musical success story that continues to be written. It seems The Cat Empire brand of feel-good, high-energy, smile-inducing, euphoric roots pop has a global address when it comes to the winning of hearts of many.
Kool & The Gang
Formed in the mid-'60s, Kool & the Gang became one of the most inspired and influential funk units during the '70s, and one of the most popular R&B groups of the '80s after their breakout hit 'Celebration' in 1979.  They remain one of the coolest funkiest bands alive and Bluesfesters are sure to get their groove on like never before.
The Gipsy Kings
The Gipsy Kings have spent a remarkable two-and-a-half decades at the top, in a category that's all their own. Yet in those occasional periods when they aren't touring, the band members still live with their families in the south of France, the area that defined their identities and their sound. Each time, they return to their isolated enclave, and then recreate the experience of immigrants coming to a new land. 
Kasey Chambers
Music seems to be a part of Kasey Chambers DNA, with 12 award winning albums under her belt since the release of 'The Captain' in 1999, Kasey's brilliant songwriting and world-class performance have earned her a rightful position on the global country artist stage. Often described as a genre-defying singer and songwriter, she wears the honesty of country music on her sleeve, and has become one of the most popular and acclaimed artists of her generation in Australia while winning a devoted cult following in the rest of the world. In 2018 Kasey's exceptional career was honoured by being the youngest female ever to be inducted into the ARIA Hall of Fame. Kasey and her band will play all of her much-loved songs from 'The Captain' and 'Barricades & Brickwalls' all the way through her career to now, in a very special festival performance not to be missed.
The Waifs
A trip that began in a van in 1992, playing gigs anywhere in Australia that would have them has led the Waifs to multiple ARIA Awards, platinum albums and successful tours across the world. With a career spanning more than 25 years off the back of relentless touring and ground-breaking records such as 'Up All Night' and 'A Brief History', the hard yards in those early days paid off in terms of their career, but also bound them together as friends creating a captivating live dynamic on stage.
Troy Cassar-Daley
Troy Cassar-Daley has released 10 studio albums throughout his thirty years of making music. He comes from a long line of storytellers and shares his musicianship with so many artists across different styles of music. His passion to pen stories about this land and what lies at the heart of it has been a driving force in his career.
Michael Franti & Spearhead
Michael Franti is a musician, humanitarian, filmmaker, and activist who is recognized as a pioneering force in the music industry. He believes that there is a great battle taking place in the world today between cynicism and optimism, so he made his most recent album, 'Stay Human Vol. II', his highest charting album to date, to remind himself – and anyone who's listening – that there is still good in the world and that it is worth fighting for. And the Bluesfest crowd are always right there with him.
The Wailers Perform Songs From 'Legend'
The Wailers are true living legends. To see them, to be there in the room with them, is to take a real slice of music history and heritage. For a limited time The Wailers will be performing classic cuts and huge hits from Bob Marley's incredible back catalogue. When Bob Marley, the man himself, instructs you to "keep The Wailers together", musicians and music fans alike take note. A stunning line up, featuring genuine reggae royalty and heir to the throne, Aston Barrett Jr (son of the legendary 'Familyman') and?guitarist Donald Kinsey will conjure the spirit of reggae in the way that only they can in a show that is absolutely not to be missed.
LP
Part Feist and part Joan Jett, genre-bucking Los Angeles-based singer/songwriter LP emerged in the early 2000s with a vibrant blend of vulnerability, swagger, and steely hooks. Known for her elastic and expressive voice, which invokes names like Linda Perry, Gwen Stefani, and Chrissie Hynde. Her top tracks 'Lost on You' and 'When We're High' are sure to be showstoppers when performed live at 2021 Bluesfest.
Morcheeba
Morcheeba are Skye Edwards and Ross Godfrey. They formed the band along with Ross' brother Paul in 1995 and have sold over 10 million albums and toured the world to the delight of their fans over the last two decades. Skye has one of the most recognisable voices on the planet, hearing her smooth, effortless tone teamed with Ross' psychedelic guitar is an unforgettable, spellbinding experience.
The Black Sorrows
Fronted by long standing Australian musician Joe Camilleri The Black Sorrows began playing semi-acoustic sets around Melbourne and released several laid-back albums which consisted of Van Morrison, John Lee Hooker, and Ray Peterson covers, as well as originals. The album 'Dear Children' marked a change in fortune for the Black Sorrows. After being issued independently, it was picked up by CBS and peaked at number 18 on the Australian national charts. Legends!
Trombone Shorty & Orleans Avenue
Part Jimi Hendrix, part James Brown and all New Orleans, Troy "Trombone Shorty" Andrews is a singular artist who puts his own spin on traditional American musical forms. ? Andrews is the bandleader and frontman of Trombone Shorty & Orleans Avenue, a nine-piece hard-edged funk band that employs brass-band beats, rock dynamics and improvisation in a jazz tradition. NPR hailed him as "New Orleans' brightest new star in a generation," and New York Magazine says, "Trombone Shorty takes in a century-plus worth of sounds—ragtime and jazz and gospel and soul and R&B and hip-hop—and attacks everything he plays with festive fervor." His 2017 Blue Note debut 'Parking Lot Symphony' contains multitudes of sound—from brass band blare and deep-groove funk to bluesy beauty and hip-hop swagger—and plenty of emotion all anchored by stellar playing and the idea that, even in the toughest of times, as Shorty says, "Music brings unity." 
Tori Kelly
An emotive, gospel- and R&B-influenced singer/songwriter, Tori Kelly initially attracted fans online before gaining wider fame with her 2012 independent breakthrough Handmade Songs by Tori Kelly. Buoyed by the hit single 'Should've Been Us', Kelly's major-label follow-up, 2015's 'Unbreakable Smile', fared even better, landing at number two on the Billboard 200. Since then, she has further embraced her Christian faith, as heard on 2018's Hiding Place, which won the Grammy Award for Best Gospel Album. Tori will make her Bluesfest debut in 2021 and we cannot wait!
Buffy Sainte-Marie
Sainte-Marie has spent her whole life creating, and her artistry, humanitarian efforts, and Indigenous leadership have made her a unique force in the music industry. In 1969, she made one of the world's first electronic vocal albums; in 1982 she became the only Indigenous person to win an Oscar; she spent five years on Sesame Street where she became the first woman to breastfeed on national television. She's been blacklisted and silenced. She's written pop standards sung and recorded by the likes of Janis Joplin, Elvis Presley, Donovan, Joe Cocker and Jennifer Warnes. She penned 'Universal Soldier', the definitive anti-war anthem of the 20th century. She is an icon.
The Marcus King Band
After a sell-out Australian tour in 2019 along with packed out performances at Bluesfest's 30th Anniversary, The Marcus King Band are making a welcome return to Australia in 2021. The young musical phenomenon characterizes his own music as 'soul-influenced psychedelic, southern rock' and his soaring guitar work and blistering soulful band create a dynamic unit that took the collective Bluesfest breath away.
Christone 'Kingfish' Ingram 
With both eyes on the future and the blues in his blood, visionary 20-year-old guitarist, vocalist and songwriter Christone "Kingfish" Ingram is set to take the music world by storm. Sprung from the same earth as so many of the Delta blues masters, Kingfish comes bursting out of Clarksdale, MS. Playing guitar since age 13, Kingfish has grown his audience organically. His mentor, Buddy Guy, has been publicly praising Kingfish and guests on the new album, as does Keb' Mo'. Funk musician Bootsy Collins began sharing Kingfish's YouTube videos – some with millions of views each – explaining, "this is how a child can influence others."
Jimmie Vaughan
When it comes to the Blues today, there are a handful of guiding lights to make sure the music stays true to its powerful source. The sound of pleasure and pain that first sparked musicians to create such a sound is a force that can never be underestimated. The mojo has to be there. For Jimmie Vaughan, he's dedicated his life to making sure the blues not only stays alive, but remains full of life and an inspiration to all who listen. It's a spirit he holds close to him, and for over 50 years of holding the blues close inside him, Vaughan isn't about to stop now.
John Mayall
Often referred to as "The Godfather of British Blues," John Mayall has an impressive musical career that spans over 50 years. The English Blues singer, pianist, harmonica player, guitarist, and songwriter founded the band, 'John Mayall & the Bluesbreakers' in the 1960's—a band whose members included many celebrated blues and blues rock guitarists, such as: Eric Clapton, Peter Green, Jack Bruce, Mick Taylor, Walter Trout, Coco Montoya and Buddy Whittington.
Melbourne Ska Orchestra
Bluesfest faves the Melbourne Ska Orchestra are a force to be reckoned with when it comes to the stage. Audiences will be blown away by up to 25 musicians performing at a time, and the joyous, energetic vibe of a Melbourne Ska Orchestra gig is one that must be seen to be believed. 
Chain
Over 40 musicians have been a member of Chain, one of Australia's premier blues bands that has been going strong for over three decades. As the only Blues band to have a number one on Australian charts  with 'Black'n'Blue' as well as a number two with 'Judgement', they also have the distinction of having possibly the longest permanently released album in Australian rock history.
Larkin Poe
Rebecca & Megan Lovell of Larkin Poe are singer/songwriter, multi-instrumentalist sisters creating their own brand of Roots Rock 'n' Roll: gritty, soulful, and flavoured by their southern heritage. Originally from Atlanta and currently living in Nashville, they are descendants of tortured artist and creative genius Edgar Allan Poe.
Wedding Parties Anything – exclusive show for Bluesfest
The last time they pulled on the boots was 2012 when they were inducted into 'The Age EG Hall of Fame' in their hometown Melbourne. In spite of this absence the demand for them to reunite has remained strong and so, for the people in the band it's simply a matter of the time feeling right. In the wake of a catastrophic year such as 2020, the chance to be part of something as classic and  iconic and enduring as Weddings, Parties, Anything, the opportunity to perform at 2021 Bluesfest was just too tempting so the band will perform exclusively next Easter.
Backsliders
The Australian blues-based act, Backsliders have been playing, touring the festival circuit and recording for over years. Slide Guitarist, multi-stringed instrumentalist, songwriter and vocalist, Dom Turner, is the founding member of the group. Drum and percussion virtuoso and songwriter Rob Hirst (Midnight Oil) is an acclaimed name synonymous with the best of Australian music. Joining Dom and Rob some of Australia's most innovative and dynamic harmonica players; ARIA award winning Ian Collard (Collard, Greens & Gravy), as well as younger prodigy, Joe Glover, and the legendary Broderick Smith (Dingoes, Carson, Big Combo).
Harts Plays Hendrix 
Harts made his Bluesfest debut in 2016 where the sound of his astounding guitar wizardry pulsating from inside the Mojo tent drew people like bees to honey. Instantly he became a Bluesfest fave. When he returned to Bluesfest in 2018 he had been wowing crowds across the country. The Indian-born, Australian-based musician, singer/songwriter, multi-instrumentalist, composer, and music producer blends funk, blues, psychedelic rock, jazz, and indie electronic and has drawn comparisons to Prince, Jimi Hendrix and Lenny Kravitz. He returns to 2021 Bluesfest performing HARTS PLAYS HENDRIX.
Ash Grunwald
After emerging from Australia's blues and roots rock scene in the early 2000s, Ash Grunwald's solo guitar-and-stompbox sets became a mainstay at festivals across the country. A student of the Delta blues and pioneers of electric blues, his contemporary spin on classic influences and soulful, wide-ranging vocals has earned him multiple ARIA Music Award nominations.
The War & Treaty
As The War and Treaty, Michael and Tanya Trotter heal and steal pain with freewheeling joy on new full-length album, 'Healing Tide'. Produced by Buddy Miller, funky bass lines, keys, lap steel, acoustic strings, and stripped-down percussion create a swampy Southern soul bed for the couple's transcendent vocals. "I want people to feel like we care," Michael says. "When you think about artists, you don't think about that." He pauses and grins broadly. "But that's the way I want the world to feel about The War and Treaty." 
Cory Henry and the Funk Apostles
Cory Henry and The Funk Apostles is his newest passion and project, comprised of five of the world's best musicians, hand picked to bring his musical concepts to life.  His solo wizardry and charismatic nature have garnered millions of views via YouTube and other social platforms, giving birth to a rabid fan base excited for what's to come. The upcoming self-titled 'Cory Henry and The Funk Apostles' album exhibits his vocal talents and emphasizes the new sound and vibes he wants to innovate for the world to sing along with. When it comes to 'discovery acts' this show is a must-see.

Walter Trout
Over the course of the last several decades, Walter Trout has been a prolific artist. He's regularly released offerings from the studio, so this moment of offering a covers album is somewhat of a curveball.  His 2017 all-star release, 'We're All In This Together', shows no sign of burning out and continues to receive accolades and sales on a global basis, alongside four awards for Blues Rock Album Of The Year. 
The Bamboos
Australian soul group the Bamboos progressed from bare-bones deep funk revivalists to a more ambitious, mature act, stepping up the production values and scoring radio hits in their native country. Not only will they be celebrating their 20th Anniversary as a band, but they are primed to perform new music from their 10th studio album at 2021 Bluesfest.
Mick Thomas' Roving Commission
Running along side Mick's current band the Roving Commission is a whole raft of projects such as the magnum opus theatre piece The Vandemonian Lags (featuring Tim Rogers, Brian Nankervis, Liz Stringer among others). There's more theatre work in development coupled with the running of a boutique inner city music venue (The Merri Creek Tavern). It would be too easy for Mick to revive and live his life in the shadow of his iconic seemingly never to be forgotten band Weddings, Parties, Anything but more than ever it comes down to the shows he's doing now and the songs he is about to write and record -and so let us finish with a quote from a former director of The Port Fairy Folk Festival Jamie McKew OAM: " Mick Thomas has some secret magic to his writing…he surely can write great songs that make you say "why didn't I think of that?" But of course we never do. He can roll up to any crappy stage and make it the centre of the universe to any audience. Mick is the real deal, no doubt about that!
Dami Im
Dami Im is one of the most revered artists of the new millennium. A virtuoso on piano, she also has a Master of Music Studies in Contemporary Voice. The Australian singer-songwriter first came to national prominence when she won The X Factor. Her self-titled debut album & single 'Alive' both debuted at #1 on the ARIA charts. Since then she has released three more acclaimed studio albums & performed all over the world. In 2016 Dami became Eurovision Royalty when she earned the highest score ever achieved by an Australian entry, and her single 'Sound of Silence' charted globally.
The Pierce Brothers
Pierce Brothers have taken their unique brand of folk music from busking on the streets of Melbourne to touring the world. Comprising of twin brothers Jack and Pat Pierce, the multi-instrumentalists have been shaking dance floors and selling out rooms across UK, Europe, Canada, USA and their native Australia. Their irresistible energy and world class live show has generated a word of mouth buzz not seen for some time.
Emily Wurramara
Emily Wurramara's childhood was one of water and music. Growing up on Groote Eylandt, days were filled with travel, fishing and extended family, a mother telling stories of dreams and dolphins that would one day become the seeds of Emily's music. In almost the blink of an eye the young fresh faced artist who debuted her breakout EP 'Black Smoke' in 2016, has matured into a now seasoned award winning Indigenous performer and a proud new mum with her own stories to pass down to her daughter, K'iigari. 
Roshani
From dirt-poor beginnings in Sri Lanka to explosive multi-instrumental one-woman prodigy, the music of ROSHANI is as captivating and uplifting as her life story. Her father the village drummer, her mother the singer, impoverished and with no hope, had to give ROSHANI up for adoption. At 6 weeks old fate led her to the other side of the world, to a musical family living in the music capital that is Tamworth. 
Ray Beadle
Ray Beadle is the genuine article, his music comes deep from the heart and soul, stirring emotions in people with his guitar genius. Ray's music is rich with a deep history of the Blues; Rich from 20 years of experiences garnered from performing Nationally and Internationally; Ray has a deep understanding of his instrument and how to make it stir something within the listener. He knows that's what the Blues is about and Bluesfesters have known that since day dot when he made his debut way back in 2010.
Henry Wagons
Henry Wagons performs and presents with a disarming and friendly ease that can only come from years of performing on hundreds of stages around the world as one of Australia's most gifted musicians, performers and TV/radio hosts. Whether delivering from a script or speaking off the cuff, Henry makes it his own, with youthful charm and humour that can engage a distracted crowd. The man is a master craftsman of the stage, he speaks with weight and knowledge that can convince a more cultured audience and carves out his place upon it like no other.
Hussy Hicks
Critically acclaimed Australian act, prolific and accomplished musicians, Hussy Hicks have honed their sonic dexterity over the past 12 years from Australia's biggest blues, roots and folk festivals to 15 plus international tours, which now sell out across Europe.  Known for their emotive lyricism, energetic live shows and fiery, frenetic instrumentation, it's no surprise Hussy Hicks have staying power.
Pacey, King & Doley
The Sydney Blues Society 2019 Best Male Vocalist and Best Song Writer SHANE PACEY has had a stellar 4-decade career fronting The Bondi Cigars, Foreday Riders and Shane Pacey Trio. He is loved by audiences all over this land. SALLY KING is blessed with an irresistibly authentic voice and vibrant stage presence. Whether singing her own songs or putting a unique stamp on classics, audiences warm instantly to Sally's passion. 2019 Sydney Blues keyboard player of the year CLAYTON DOLEY is a killer boogie-woogie player and a super funky Hammond player who has played with some of the biggest names in the business including Steve Cropper, Joe Bonamassa and Harry Manx.
Daniel Champagne
Daniel Champagne exudes a natural ease on stage, as he sings poignant lyrics and beautifully crafted melodies that invariably whisk the heart up with grand romanticism. Coupled with an exhilarating guitar talent that transcends mere acoustic playing to replicate a whole band, Champagne is just magical. Daniel began writing songs at 12, training classically throughout his teens and performing solo wherever he could, honing his craft and developing what would become the dynamite live show that he is renowned for today. 
Nathan Cavaleri
Many were oblivious to the career Nathan Cavaleri led beyond prime time TV in Australia. By age 12, he found himself the centre of a bidding war between the labels of Michael Jackson, Prince and Madonna. By age 16, he'd toured with B.B. King and played at the Kennedy Centre in front of The Clintons with Etta James and Bonnie Raitt. All after winning his battle with Leukaemia.
Little Georgia
Australian grunge-tinged epic band Little Georgia return after spending the last year and a half touring between Australia and North America, growing their sound and their audiences by appearing at Americana Fest and Folk Alliance, now gracing the Bluesfest stage in 2021. 
The Australian Americana Music Honours
Bluesfest the premiere Blues & Roots festival is proud to announce the annual Australian Americana Music Honours (AAMH), an event where artists come together to collaborate and celebrate Blues, Roots & Americana Music. The event has proudly partnered with, and is relocating to Bluesfest, produced by celebrated Nashville based Australian music producer Nash Chambers for the Americana Music Association in Nashville. Artists originally scheduled to perform this year will return in 2021 along with International guests yet to be announced.  
Bluesfest Busking Competition & Winners
Every year the cream of Australia's street-corner talent rolls into Byron Bay to compete in the Bluesfest Busking Competition. Said to be the No. 1 busking competition in the country where winners get a prize spot on the Bluesfest stage (and so much more). Much is at stake for these aspiring stars and the quality is always platinum. Winners like Kim Churchill, Hussy Hicks, Minnie Marks and Marshall O'Kell have gone on to carve out successful careers in the music industry. Check out tomorrow's stars – today.
For further information on the line-up or artists please see 
here
.
Bluesfest 2021 is being held from 1 – 5 April 2021. Tickets are on sale now via Moshtix.