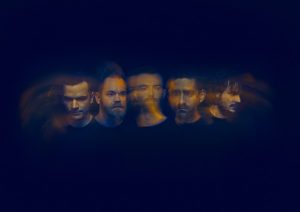 Karnivool have rescheduled their upcoming Australian tour. The Decade of Sound Awake Tour originally slated for April 2020 will now take place in September 2020.
Tickets on sale now at Karnivool.com

All tickets for the April 2020 tour dates are valid for the new rescheduled shows. For those who can no longer attend, refunds are available from point of purchase until April 30.

Karnivool apologise to all fans affected by the postponement and are looking forward to celebrating their landmark album, Sound Awake, in full this September. 
KARNIVOOL – THE DECADE OF SOUND AWAKE TOUR
TICKETS ON SALE NOW VIA KARNIVOOL.COM
Friday September 18
Fremantle Arts Centre, Fremantle
Monday September 21
Enmore Theatre, Sydney
Tuesday September 22
Fortitude Music Hall, Brisbane
Thursday September 24
Festival Hall, Melbourne
Friday September 25
Thebarton Theatre, Adelaide
Karnivool's Sound Awake captured a moment in time when circumstance, influence and individuals collided, restructured and, with a lot of time, pain and joy became elevated above the sum of the parts. A decade and platinum sales have passed the landmark moment in the career of this band who have always gone their own way – meandered when they could have rushed, explored a sonic roadmap forward, then sideways, then backwards. And then forward again.
Sound Awake is an album heavily informed by the art and science of Cymatics and questioning of an ever changing world. From the structured rage of 'Set Fire to the Hive', the monster riffing of 'Goliath' and the single that was never a single 'New Day', Sound Awake is a record full of fan favourites that Kenny, Drew, Hoss, Steve and Jon see as their benchmark.
Attaining worldwide success over this last decade, it launched Karnivool to an intensely loyal, passionate audience that lifted them from an opening act with some interesting tuning to international festival headline act with, well, more interesting tuning in more interesting places… Youngstown, Istanbul, Glasgow, Helsinki, Pune, Bratislava, Auckland, Cape Town, Moscow, Wiesbaden and some place they were told was Chicago, but clearly wasn't.