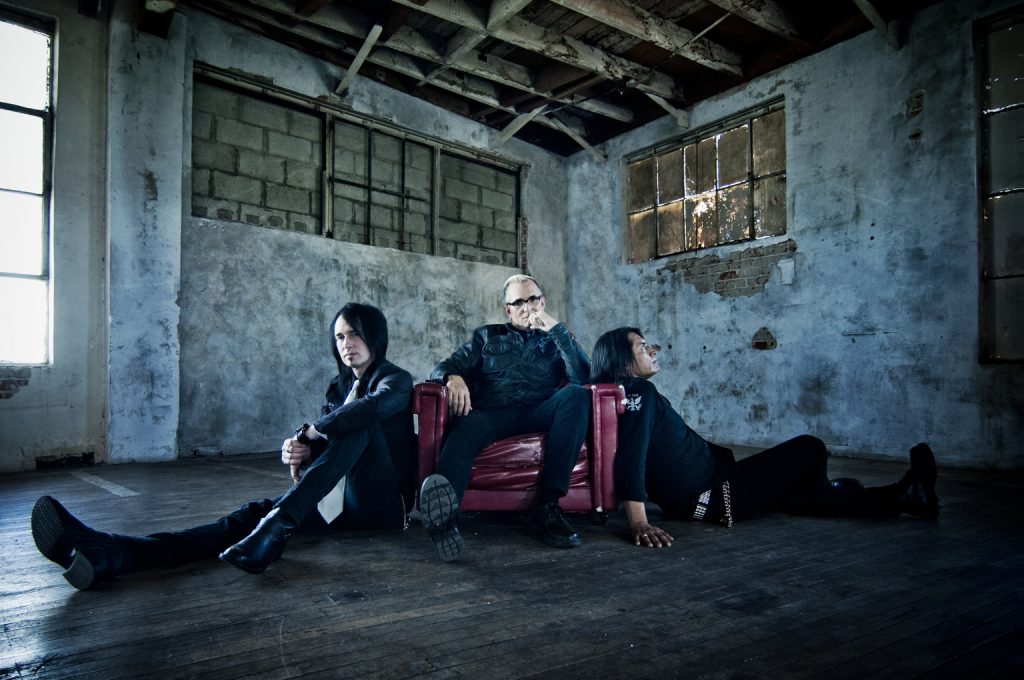 "…we'll be doing all our hits but we'll be going deep into a lot of our earlier records and songs we haven't played for a while so I think it's gonna be fun."
From Release: Veterans of alternative rock, Everclear almost walked away with a Grammy award for Best Rock Instrumental Performance for their track 'El Distorto De Melodica' in 1998 as well as reaching #24 for their classic hit 'Santa Monica' on triple j's Hottest 100 in 1996. Celebrating their 20th anniversary in their most recent tour to Australia in 2017, it's safe to say the crowds it will draw will be punters who are ready to revel in an atmosphere nostalgic of pure 90s grunge.
At home in Pasadena California we gave Art Alexakis from Everclear a call to talk about the bands upcoming shows in Australia, new music, his solo record, his MS, and much more…
To start, it's been just over two years since we last chatted, so let's catch up, how have the last two years been for you?
Interesting, I mean since the last time I was there I have written and recorded and released a solo record, at the time I was already diagnosed with MS but I wasn't public about that, I don't know if we talked about that but I wasn't hiding it you know, I talked to people about it but it wasn't something I was 100% public about. So I came out pubic last year and that was interesting. Other than that I bought a house and my wife, I and my daughter love it and my daughter is doing well she's about to go to middle school very soon so it's very exciting she's growing up. Other than that, man, just getting ready for a big year of touring with Everclear, we're coming to Australia for the longest, never been there for that long at one time, god, it's going to be three and a half weeks.
You're heading back and embarking on a pretty big tour of Australia, what can fans expect on this run of shows?
Well we're doing the Hotter Than Hell shows and we're also doing Everclear shows as well. The Hotter Than Hell shows it's gonna be a lot of fun for us, man, we're gonna flex the four piece, two guitars, hard rock, punk rock, we'll be doing all our hits but we'll be going deep into a lot of our earlier records and songs we haven't played for a while so I think it's gonna be fun.
Not only with your own headline shows but also as the headliner as part of the Hotter Than Hell festival. How if in any way does the preparation for a festival differ to a headline show for you guys?
It depends, we haven't done a lot of festivals in recent years so we're excited to do this one. I've just been going through songs and talking to the guys and we're playing songs that are a little deeper, but we're playing the hits. We're even going to do a song or two off my solo record that's more electrified because it's mostly acoustic. So it's gonna be a fun tour, it's gonna be a lot of fun.
Australia has been a great market for you since you've been coming back since 2012, what do you think it is about the music of Everclear that connects with people?
I can easily tell you and it's not since 2012 it's since 1995 when the first album came out, Australia is a rock and roll place, I don't care what age you are, whatever demographics are going on, rock and roll has always been in its various forms punk rock, hard rock, metal, whatever, guitar, bass, drums, and vocals is just something that is really ingrained in the DNA of Australia as far as culturally goes and you guys are very loyal, if you like something then you like it now. I think US crowds can be a lot more fickle but Australian crowds are just the best, absolutely the best.
You recently released Sun Songs your first solo album, after so long, why was now the time to release a solo album?
I just felt like doing it. I'm not like from industries where it's like "Oh this is the perfect time to do this" I always do stuff when I'm not supposed to do it, I don't care, it's what I wanted to do I was writing new songs and they seemed like should be better to be on acoustic guitar and I've done enough Everclear records and I thought it would be fun to do a record all by myself and just keep it really simple and real and not really pro-tools or autotuned at all, just a raw record. Like the records I grew up in the Seventies. I like the way it felt.
It came out really well, is this something you then thought this is something I can continue for Art?
Maybe, I don't know, like I said I'm not that clever, I don't think wow man, I've got this great vision of what I want to do for my new record. I think I had that for the first few but it's not like that anymore. When I'm ready to write and start making a record I'll just start writing songs and I'll be OK I've got like three or four songs I should probably start working on a record with an idea of that these songs should sound like and where it's going. I have been thinking about what I'd want a new Everclear record to sound like and I'll keep that secret for now, but I have been thinking about that and picking up my guitar and playing a lot of electric guitar in my studio, just riffing on big guitars and that has a different vibe to the acoustic thing so we'll see where it goes.
I was going to ask can we expect more music from Everclear as a band, but the answer seems to be yes and when it's ready *laughs*
Yeah, when it's ready. I think so, if I live that long I think I'm gonna live that long. I'm a tough old guy.
Was there one piece of advice you were given when you started making music that has stuck with you and you still refer to to this day?
If it was advice that resonated then, yeah, I think good advice and wisdom never goes out of vogue or out of date, it might change because the perspective has changed, maybe you're coming from a more aerial view or maybe you're still down in the dirt, it's different, but no I think I've learned a lot of the lessons I needed to learn but I think I still have things to learn. When you think you're beyond learning I think that's when you start sliding backwards and I've never been there, or I haven't been there for many, many years, I'm still excited every day I get up and do my work out, eat my vegan breakfast, and I feel good and I hate being a vegan but I am a vegan for my diet for my disease, but I just feel good, I'm about to go have lunch with my daughter and wife and then I'm leaving on tour.
You mentioned you had to change your diet, has that impacted the way you tour now?
Not really, a little bit, I used to be like I'll do seven days a week I don't care, but now it's like maybe we keep it to four or five, like most bands, most bands keep it to four shows a week, I'm like four or five, I'm still a glutton for punishment but I fly better than I used to and when we get a bus I take the back lounge for prep and to feel more human and yeah I've been pulling a little rank, I mean I pay for it *laughs* but the guys are cool with that and it's not like it's out of control, not like I make them fly on cheaper flights or something.
Lastly let's look ahead to the future, finish this sentence for me, in 2020 Everclear wants to…
Tour the word and play to as many people as possible and come home and be able to spend as much time at home with my family as possible. That a long sentence but I'm sorry that's how it is.
UPCOMING EVERCLEAR 2020 AUSTRALIAN TOUR DATES
THU 30 JAN | The Cambridge Hotel | TICKETS
FRI 31 JAN | The Metro Theatre | SYDNEY, NSW | TICKETS
SUN 2 FEB | Odeon Theatre | HOBART, TAS | TICKETS
THUR 06 FEB | Croxton Bandroom | THORNBURY, VIC | TICKETS
FRI 07 FEB | Pier Bandroom | FRANKSTON, VIC | TICKETS
SUN 09 FEB | The Basement | CANBERRA, ACT | TICKETS
WED 12 FEB | The Helm | MOOLOOLABA, QLD | TICKETS
THUR 13 FEB | Parkwood Tavern | GOLD COAST, QLD | TICKETS
FRI 14 FEB | Racehorse Hotel | IPSWICH, QLD | TICKETS
THU 20 FEB | Freo Social | FREMANTLE, WA | TICKETS
FRI 21 FEB | The Carine Glades Tavern | DUNCRAIG, WA | TICKETS
Also appearing at the Hotter Than Hell festival:
SATURDAY FEBRUARY 1 | GEPPS CROSS – COOPERS ALEHOUSE
SATURDAY FEBRUARY 8 | MT EVELYN – YORK ON LILYDALE
SATURDAY 15 FEBRUARY | TOWNSVILLE – KIRWAN TAVERN
SATURDAY 22 FEBRUARY | DUNSBOROUGH – DUNSBOROUGH TAVERN
Tickets here – hotterthanhelltour.com.au/
Essential Information
From: Portland, OR, USA
Band members: Art Alexakis – Lead Vocals, Guitar, Davey French – Guitar, Vox, Freddy Herrera – Bass, Vox, Brian Nolan – Drums
Website: www.everclearmusic.com
Latest release: Black Is The New Black (2015 – out now)
Art's solo release: Sun Songs (out now)