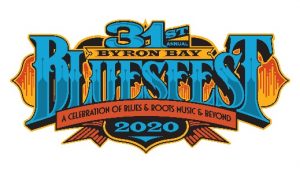 What news! We are thrilled to welcome 90s icon, Alanis Morissette to Byron Bay this Easter to perform her seminal album, Jagged Little Pill in its entirety! With song lyrics that are in some way hallmarks to the 90s, yet with the ability to resonate within people of all ages – we are simply stoked to welcome her to Bluesfest Byron Bay.
Since 1995, Alanis Morissette has been one of the most influential singer-songwriter-musicians in contemporary music. Her deeply expressive music and performances have earned vast critical praise and seven Grammy awards. Morissette's 1995 debut, "JAGGED LITTLE PILL," was followed by nine more eclectic and acclaimed albums. She has contributed musically to theatrical releases and has acted on the big and small screen. Outside of entertainment, she is an avid supporter of female empowerment, as well as spiritual, psychological and physical wellness. In 2016, Alanis launched Conversation with Alanis Morissette, a monthly podcast that features conversations with a variety of revered authors, doctors, educators, and therapists, covering a wide range of psychosocial topics extending from spirituality to developmentalism to art. On December 5, 2019, "JAGGED LITTLE PILL" the musical made its Broadway debut at the Broadhurst Theatre in New York City. She is currently working on a studio album of new music scheduled for Spring 2020.
GRAMMY Award winning singer-songwriter, producer, multi-instrumentalist and vocal powerhouse Tori Kelly honours her deepest musical passion and delivers an R&B-infused, infectiously melodic take on classic gospel with her Kirk Franklin-produced album, Hiding Place, which was released in September 2018. Whether you're a die-hard fan since day one or a recent listener, there's no doubt Tori Kelly makes an impression on everyone for the passionate and authentic way she instantly commands any stage she steps into. Get ready Australia!
Commenting on the announcement Festival Director, Peter Noble OAM said "At a time when we've seen fire and now we are seeing rain in regional Australia, we at Bluesfest are thrilled to announce our next amazing artists in what is fast becoming a classic bill for us.
We will be donating a part of our profits for this year's event this Easter to the Australian Red Cross. They have so much work to do in the recovery of Country Australia, of whom we are a part, and as having won Best Regional Event 2019 at the Australian Event Awards, we will do our part. We are thankful our site has been spared from the fires, and our ongoing work in Koala Management, as well as land care continues. Whilst the drought killed several koala food tree plantings, we continue to have many grow and reach maturity. ­­
In a world where hyping artists is the norm, the buzz on two-time GRAMMY Award winner Tori Kelly is that we are witnessing the rise of an artist who will without a shadow of a doubt be huge. Bluesfest has presented so many 'you can say you saw them when artists' over the years. Tori Kelly is destined for the top in our industry. She has the WOW factor. I'm honoured to be the first to bring her to Australia. Nothing is going to stop her".
As the only Australian festival to be nominated nine times by the global music industry as Best International Music Festival via the Pollstar Awards, we cannot wait to welcome you to Tyagarah Tea Tree Farm this Easter among like-minded music lovers of all ages, passionate performers, creators, artists, musicians and that unforgettable Byron Bay vibe.  
Add those to the already star-studded lineup of Bluesfest 2020 and we sure are in for a treat this Easter long weekend! For the full lineup so far see bluesfest.com.au/lineup.
ENDS

The Bluesfest 2020 Lineup So far:
DAVE MATTHEWS BAND – CROWDED HOUSE – PATTI SMITH AND HER BAND
LENNY KRAVITZ
GEORGE BENSON -KOOL & THE GANG – THE GIPSY KINGS
GUY SEBASTIAN – BRANDI CARLILE – JOHN BUTLER – XAVIER RUDD
THE CAT EMPIRE – ALLEN STONE – MORCHEEBA – DWEEZIL ZAPPA – ANI DIFRANCO
JOHN PRINE – BUFFY SAINTE-MARIE – JENNY LEWIS
TROY CASSAR-DALEY – THE WAIFS – YOLA – LP – THE WATERBOYS
EAGLES OF DEATH METAL – ZUCCHERO – JIMMIE VAUGHAN
JOHN MAYALL – CHAIN – LARKIN POE- THE MARCUS KING BAND
CHRISTONE 'KINGFISH' INGRAM – FRANK TURNER
CORY HENRY & THE FUNK APOSTLES – ASH GRUNWALD
THE ALLMAN BETTS BAND – WALTER TROUT
THE WAR AND TREATY – AMADOU & MARIAM
ERJA LYYTINEN – TAL WILKENFELD
GREENSKY BLUEGRASS – JOACHIM COODER
STEVE 'N' SEAGULLS
For further information on the lineup or artists please see here.
Bluesfest 2020 is being held from 9 – 13 April 2020.
Tickets are on sale now via Moshtix.