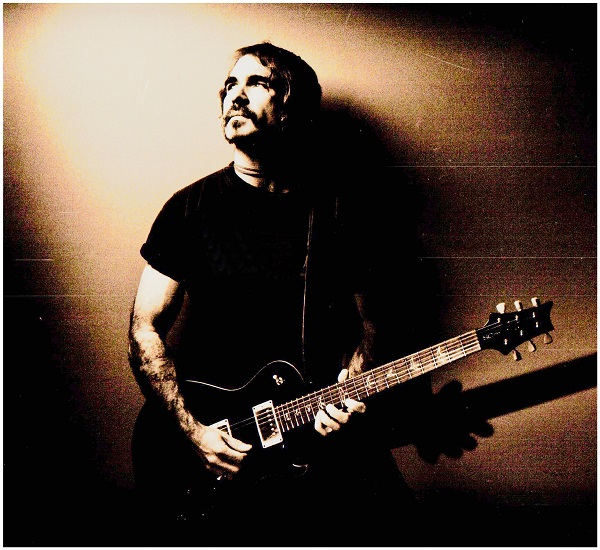 "The idea actually does have an appeal and it's not just celebrating the music but it's kind of getting to celebrate it together."
From Release: It has been more than two decades since iconic 1990s four-piece Southern Sons performed together. Now, in a special coup for music fans, the beloved band are coming back together for a 2019 Reunion tour, featuring all their classic hits. Original members Jack Jones, Virgil Donati, Geoff Cain and Peter Bowman will undertake a whirlwind tour throughout November and December, taking music lovers on a walk down memory lane as they traverse hits such as 'Hold Me In Your Arms' and 'Heart in Danger' to name a few.
We gave our good friend Jack Jones a call to talk about the Southern Sons reunion and everything that goes along with it…
Well it's been about five months since I saw you last and it's been a busy five months, so fill us in, what's been happening?
Well in the wake of this 'Sons' reunion, there's just been a lot of preparation, I also was involved in Virgil's record that's about to come out, so I did some shows with him in Melbourne and I was also down doing some recording with him down and Reggie's place, so I've been involved with that. Doing some solo gigs, a smattering of stuff here and there, a bit of writing and really just kind of tying up, getting prepared for this 'One Electric Day' tour that's been looming. So that's kind of what's been happening, it's been pretty busy but it's always the same, it's like bursts, big bursts.
The biggest question is, for something that we said would never happen, after so long why was now the time for Southern Sons to come back together to do these shows?
*laughs* You know what? It's funny, I think going out and doing that gig a year ago hat Darren convinced me to do, I really think that was the genesis of this being a possibility. It's funny how in a year how much can change, I mean things can change overnight but really when it comes to other people, even being in that conversation with Virg he was really open and "oh man, I've been pretty nostalgic lately, and maybe it would be fun to do that" and everyone just had an openness, apart from Phil, he just doesn't want to go out and play at the moment and he's happy just being at home writing songs and that was his dream and he's living it and I think that's fantastic. Of course we'd love him to do it but we're doing it with his blessing and I think it's right because it's just been so easy so far, the phone calls have been easy, the conversations have been easy, everyone's been enthusiastic, maybe we've all spent just enough time on the other side of it living our own lives, doing our own thing. The idea actually does have an appeal and it's not just celebrating the music but it's kind of getting to celebrate it together.
Seeing you do the songs of Southern Sons at the Opera House was a treat and just watching the way people reacted to these songs was something awesome, did you realise how much people still truly loved these songs?
No, I didn't and it's funny because that has been this resounding kind of feeling and I think that's also been maybe a bit infectious, just talking to the guys about that and conveying that to them, these gigs have been great, they've been really fun, people have been enjoying it, you might want to consider coming out and doing it, we've got this offer to do it, how about it? I mean Reggie was like "I'll strap a guitar on for anything" but I had to find Geoffrey, I had to find Goffa, he was in the middle of Warrnambool somewhere, I had to go digging, and Virg, I think it just worked out great timing wise he's just been here and we've hung out together and we see each other fairly regularly, same with Reg and I, we're always doing something together somewhere. So it has blown away, my response to the music has blown me away and I'm just so chuffed and stoked that the guys want to do it and I really can't wait to get in a room with them and have that experience. We made this sound together, I mean without sounding wanky it is really something special and to be able to get back in that space with these guys and play this music that we created together, I don't know there's something exciting about it and I'm feeling quite inspired.
Now on a much larger scale you're doing some shows with the band as well as playing One Electric Day with a ridiculous line-up of Aussie talent, have you thought about how you'll be putting the set together for these shows?
Yeah look I have and it's pretty short set list considering what a normal set list is, probably about a third of the length so we're gonna be giving the kids what they want, they're gonna be getting all the hits, and there won't be much room for anything else but it's gonna be a fun little set, I can't wait to hit the stage with the old mates and play these songs again. They'll be getting the 'Always and Evers', the 'Heart In Dangers', the 'Hold Me In Your Arms', the 'Waiting For That Trains', the 'Lead Me To Waters', that's all going to be in the set, we won't be holding back on that one, so it's gonna be fun man, it's gonna be fun.
They'll also be some pretty big crowds you'll be playing in front of…
Look, they'll be the biggest crowds we've all playing in front of for a while and I've gotta say, doing this with John, Farnesy, doing these shows with an old mate is just going to be a pleasure, I'm really looking forward to seeing him. I ran into Rob his son just a couple of weeks ago at an airport, great guy I've just all the time in the world for that guy and I think he's beautiful and the apples don't fall far from the tree, so I'm very excited. I haven't seen John since his 50th birthday and it's funny how time flies.
Your voice is still as pristine as it was way back when, what sorcery and or magic do you use to keep it in shape?
*laughs* I've tried conjuring, that seems to work at the moment, I don't know I've been looking after my voice better these days, I just try to kind of take good care of it, I don't really know how to sing properly, sometimes I sound a bit weird and disingenuous when I say that but it is true, and it took me a bit of massaging my voice back into shape before I started doing these shows because I haven't really sung that way in a long time, maybe that's part of the secret too, I've been using a different part of my voice for the last twenty years. This other part is obviously still there and I'm thankful for that. It was kind of scary in the beginning to be honest with you, I don't know if we had this conversation, but when I first started singing these songs again it was a bit overwhelming and I was like I don't know if I can sing like that, I don't know if I can do this again, but it kind of woke up *laughs* it's weird but it did, this part of my voice that is where this music kind of resides it kind of woke up. I'm actually really enjoying it, and it's probably the first time in a long time I can actually say that. I've always enjoyed the opportunity to sing these songs but the actual singing I haven't found that enjoyable as it's usually been quite stressful you know, but for some reason maybe I'm just a bit older and maybe I just realised that there's no use in worrying about these things any more *laughs*.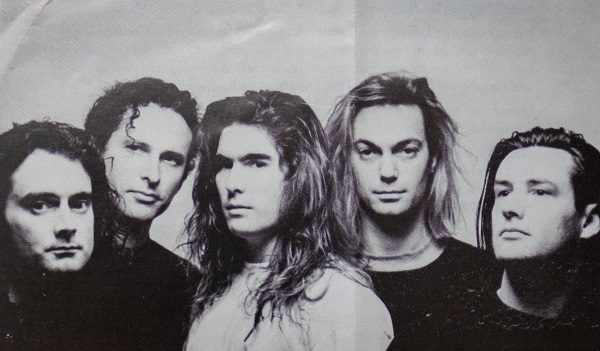 Not to get ahead of ourselves, but do you think there would ever be room for new material from the band in the future?
*LAUGHS* That's a great question, a year ago if you said do you think you guys will ever get back together and play?
We did that *laughs*
I should've said we probably did *laughs* So I've learnt that lesson, in a world where anything is possible, that is definitely possible, and I like to be spending more time in that world where anything is possible, because when you do it's amazing what shows up for you in life.
Looking back at when Southern Sons were at the height of their career is there one moment that stands out for you that will stick with you forever?
There are, one of the moments is when John Farnham left a message on my voicemail, like my mini cassette answering machine and it was just after I'd got the job in the band and he called me up to congratulate me, and I'd been writing with him and stuff, and for some people they would say playing in front of 70,000 people and this concert or that concert, but that time was really magical for me when things like that were happening, then it was like hey we're going on the road, and John was like "we're going on the road and need a couple of guitar players, do you and Phil want to do it?" and those things to me were the real highlights. Of course opening for John and Sam Brown and what a great way to start a career, what an extraordinary way to get cracking on it. Then look, there's thousands of moments but I remember coming home and hitting that button and hearing John on my answering machine and him congratulating me on that gig and I just thought "wow", and in a world where you want to be sort of I don't know, you kind of so desperate to be respected by your peers, not even respected just acknowledged, that kind of acknowledgement it really went a long way and that kept me going for a long time, it kept me working really hard and I always wanted to show up ready to go, and it also came with a lot of pressure too because when that guy says you're great you feel some kind of responsibility and a need to deliver greatness all the time. I mean wow, in some ways being acknowledged by John was way more satisfying than being compared to him which was way more overwhelming and that created a lot of pressure for me. It's not that I didn't want to be compared to John, it's that I had such an issue with being compared to such greatness. It's really hard to show up for that all the time *laughs*.
Then you go and do '5 in a row' and you basically are John Farnham…
See that was the thing, that's where it all kind of started, maybe I made a rope for my own back and I probably did I mean that was the first time I met John, I mean I'm not sure because we never spoke about it until years later when I got the job and I ended up singing in the band, so I don't know if it registered with him you know what I mean, looking back now we never really had that conversation. I was like 16 when I did that and it's funny I just listened to it the other day, it's so funny you should mention that because I just listened to it, someone sent it to me and said "remember this?" I said "I do" *laughs*.
If you could've done one thing differently back in the late 90's with the band, what would that have been?
Look you always wish that you knew more, and I don't know how I could've possibly known more than what I knew at the time and that's not to say that I knew a lot, that's to say that you know nothing really and you continue knowing nothing , you just know more of nothing. I'd love to be able to say I wish I saw this thing coming or wish I saw that thing coming and I don't know, maybe I would've bought a house earlier, maybe got into that part of my life earlier. I just loved guitars and amps and I still do and maybe it's a weird thing because if I could change anything about that time it probably wouldn't have anything to do with the music but it might have to do with my own financial responsibilities but again that just comes down to the not knowing, and you don't know what you don't know. It's not like we were raking in the cash and making millions of dollars or anything, it wasn't the 80's, it was the 90's but we were just on the end of that record company money but it wasn't anything like the old 80's budgets or anything. I always thought it would've been a great thing for our band to buy a piece of real estate as a band and put a recording studio in it, and I do remember suggesting that, I mean this is when ADAT's came out, late in the piece and everyone was like well who's going to us it when and who's going to know what to do with it? When I think I was actually on to something at that stage because the money wasn't necessarily in the studio per se, it was in the building because we all know studios as a business aren't really a great investment, but I think it could've possibly kept us together a bit more, although it's a really tricky question that, it's fraught with cognitive dissidence because I think about it and what would I have done different. Actually, this is before Sons, but I probably would've gone and had singing lessons like when I was 14 maybe I would've gone and done that it would've changed the whole experience. If I was really pragmatic about it I probably would've tried to be a bit more fiscally aware, not that it's all about the money but it goes somewhere, if you're more aware of where it's going and what's happening with it  then you're probably better able to direct it. That was a long answer wasn't it? *laughs*
Lastly let's look ahead to the future, finish this sentence for me, in 2020 Southern Sons want to…
HA! I can't speak for the band,,,
*laughs* Jack Jones wants to…
In 2020 I want to be more settled, I'd like to have more roots in and spending more time creating music and I most definitely want to be performing more as well. They're my goals. I just want to get some roots down and feel a bit more settled back in Australia, I love my life here and I was finishing the sentence for Southern Sons hopefully we will have spent the last couple of years doing more shows together, I've got more records to make of my own, I know Reg is the same, and Virgil, but who knows, man, it would be great for Southern Sons to make another record, it may happen one day, I definitely wouldn't rule it out based on the accuracy of my comments on if we'd ever play again twelve months ago, so I don't know, don't ask me it'll probably be wrong *laughs*.
TOUR DATES:
Saturday 2nd November 2019
ONE ELECTRIC DAY
Country Club Lawns, LAUNCESTON TAS
John Farnham, Jon Stevens, Vanessa Amorosi, The Black Sorrows & Southern Sons
www.ticketmaster.com.au | 136 100
Saturday 9th November 2019
ONE ELECTRIC DAY
Cockatoo Island, SYDNEY NSW
John Farnham, James Reyne, Jon Stevens, Vanessa Amorosi & Southern Sons
www.ticketmaster.com.au | 136 100
Saturday 16th November 2019
ONE ELECTRIC DAY
Riverstage, BRISBANE QLD
John Farnham, James Reyne, Jon Stevens, Vanessa Amorosi & Southern Sons
www.ticketmaster.com.au | 136 100
Thursday 21st November 2019
Croxton Bandroom, THORNBURY VIC
www.thecroxton.com.au | www.thecroxton.oztix.com.au
Friday 22nd November 2019
Chelsea Heights Hotel, CHELSEA HEIGHTS VIC
www.chelseaheightshotel.com.au | www.oztix.com.au
Sunday 24th November 2019
ONE ELECTRIC DAY
Werribee Park on the Great Lawn, WERRIBEE VIC
John Farnham, James Reyne, Jon Stevens, Vanessa Amorosi & Southern Sons
www.ticketmaster.com.au | 136 100
Friday 29th November 2019
Anita's Theatre, THIRROUL NSW
www.anitastheatrethirroul.com | www.ticketmaster.com.au
Saturday 30th November 2019
Southport RSL, GOLD COAST QLD
www.rslclubsouthport.com.au
Friday 6th December 2019
The Gov, ADELAIDE SA
www.thegov.com.au | www.oztix.com.au
Saturday 7th December 2019
ONE ELECTRIC DAY
Seppeltsfield, BAROSSA SA
John Farnham, Jon Stevens, Vanessa Amorosi, The Black Sorrows & Southern Sons
www.ticketmaster.com.au | 136 100
Essential information
From: Melbourne, Australia
Band members: Jack Jones – Vocals / Guitar, Virgil Donati – Drums, Geoff Cain – Bass, Peter Bowman – Guitar