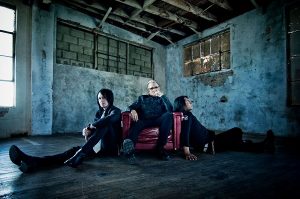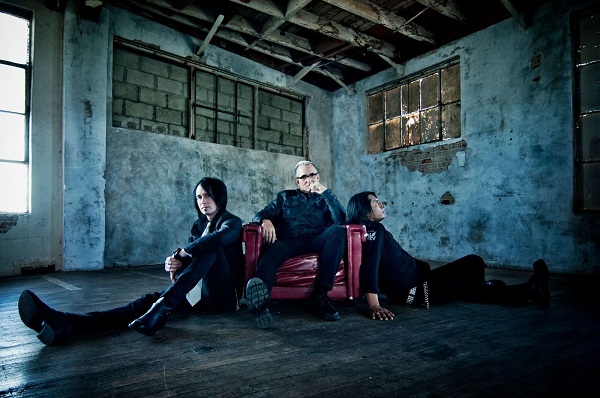 The kings of grunge are back, and Everclear are ready to shake things up from the east coast to the west, with 11 killer shows announced for their 2020 tour. 
Great news for fans who will now get a chance to see the band perform outside of their recent announcement of their headlining act at the Hotter Than Hell Festival tour. Everclear fans will be excited to know they can enjoy a more intimate experience amongst nineties royalty as they dish out their classic tunes. The band have only toured the country once in the last 17 years which gives fans prime opportunity to belt out 'Santa Monica' and 'Father Of Mine' alongside the group in a not to be missed comeback tour. 
"Australia has always been a very special place for Everclear. We can't wait to come back, play our music, and reconnect with our Australian fans. They've always been so enthusiastic and faithful to us and our music that even though the distance is so far from where we live, every time we come back to Australia it feels like we're coming home," says lead singer, Art Alexakis.
Veterans of alternative rock, Everclear almost walked away with a Grammy award for Best Rock Instrumental Performance for their track 'El Distorto De Melodica'  in 1998 as well as reaching #24 for their classic hit 'Santa Monica' on triple j's Hottest 100 in 1996. Celebrating their 20th anniversary in their most recent tour to Australia in 2017 after a 14 year hiatus, it's safe to say the crowds it will draw will be punters who are ready to revel in an atmosphere nostalgic of pure 90s grunge.
If that doesn't get you excited, the band are also offering limited tickets to die-hard fans an opportunity for a full VIP experience. The package includes: Exclusive pre-show meet & greet with Everclear, personal photograph with the band, an autograph session,  a private intimate acoustic performance by the band and loads more. The VIP experience has limited availability, therefore you better jump on them quickly or it could be the last chance you have to get up close and personal with the band!
So come join in a 'World of Noise' and grab your tickets, as they go on sale from 9am AEDT Monday 11 November. 
UPCOMING
EVERCLEAR 2020
TOUR DATES
THU 30 JAN | The Cambridge Hotel | TICKETS
FRI 31 JAN | The Metro Theatre | SYDNEY, NSW | TICKETS
SUN 2 FEB | Odeon Theatre | HOBART, TAS | TICKETS
THUR 06 FEB | Croxton Bandroom | THORNBURY, VIC | TICKETS
FRI 07 FEB | Pier Bandroom | FRANKSTON, VIC | TICKETS
SUN 09 FEB | The Basement | CANBERRA, ACT | TICKETS
WED 12 FEB | The Helm | MOOLOOLABA, QLD | TICKETS
THUR 13 FEB | Parkwood Tavern | GOLD COAST, QLD | TICKETS
FRI 14 FEB | Racehorse Hotel | IPSWICH, QLD | TICKETS
THU 20 FEB | Freo Social | FREMANTLE, WA | TICKETS
FRI 21 FEB | The Carine Glades Tavern | DUNCRAIG, WA | TICKETS
TICKETS ON SALE FROM 9AM AEDT MON 11 NOV