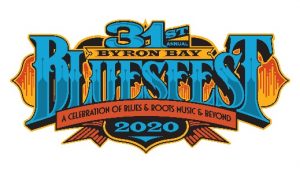 The wait is over! Following our best first announcement ever including Dave Matthews Band, Crowded House, Patti Smith and Her Band and so many more, we are exhilarated to now reveal more incredible artists to join us for the 31st chapter of Bluesfest Byron Bay this Easter. Just added:
LENNY KRAVITZ
JIMMIE VAUGHAN (exclusive)
THE WATERBOYS (exclusive)
EAGLES OF DEATH METAL
ANI DIFRANCO
AMADOU & MARIAM
THE ALLMAN BETTS BAND
ZUCCHERO (exclusive)
CORY HENRY & THE FUNK APOSTLES
YOLA
TAL WILKENFELD
JOACHIM COODER (exclusive)
STEVE 'N' SEAGULLS (exclusive)
Commenting on the announcement, Festival Director, Peter Noble OAM said "As the Bluesfest lineup is organically building, I am delighted to welcome Lenny Kravitz as a headliner. Lenny has often been described as 'the last of the great rock stars' and anyone who has seen him live will know why! I am thrilled to welcome him to Bluesfest 2020, dreams do come true!
With this announcement, we have scored some fantastic exclusive performances from Jimmie Vaughan, The Waterboys, Ry Cooder's son – Joachim Cooder and all the way from the North Pole – Steve 'n' Seagulls! There just isn't any other band quite like them. When you live that remotely, you need to do something serious to get your message out and boy have they ever!
We love guitar at Bluesfest. This year is fast becoming the year of the guitar! With Jimmie Vaughan and The Allman Betts Band added to the previously announced George Benson, Marcus King Band, Larkin Poe, John Butler, Christone 'Kingfish' Ingram, Walter Trout, Carolyn Wonderland playing with John Mayall and Dave Matthews Band – Bluesfest 2020 is going to be guitar heaven! And, let's not forget the bass players! Aussie wunderkind Tal Wilkenfeld has been the anchor for some of the greatest guitar players to tread the boards including Eric Clapton, Jeff Beck, Prince and Herbie Hancock who all hired her for her bass skills. Now it's our turn to hear our home girl's many talents. We've so many artists making their Bluesfest debut in 2020 in this announcement alone! Tal Wilkenfeld, Joachim Cooder, Ani DiFranco, The Allman Betts Band, Cory Henry & the Funk Apostles and Yola, to name just a few. It's SO exciting! Now we are getting the build-up. With many more announcements to come, I've plenty of surprises up my sleeve! Bluesfest 2020 is going to be the best yet! Oh and did we say, Crowded House exclusive, they're playing their first Australian show in five years!"
Vibration underscores music, motion, and movement. Lenny Kravitz translates this natural force into art and ultimately a call-to-action. Having frequented the media for questionable fashion choices in recent years, American singer, songwriter, actor, record producer and multi-instrumentalist, Lenny Kravitz is bringing his epic live performance to Bluesfest this Easter long weekend! The four-time GRAMMY® Award-winner elevates the union of rock 'n' roll, funk, blues, and soul he patented in 1989 once again on his eleventh full-length album, 'Raise Vibration'. Receptive to youthful inspiration, but enlightened by three decades of wisdom, it represents a powerful creative rebirth and a bold, bright, and brilliant body of work befitting of his legacy and boundless spirit. Kravitz is a true original. Since the arrival of 'Let Love Rule' in 1989, he has sold 40 million albums worldwide. Fellow icons of the world including Madonna, Aerosmith, Prince, David Bowie and Mick Jagger have jumped at the chance to collaborate with him. All eyes are set on what is going to be an epic performance this Easter at Bluesfest.
Four-time GRAMMY® Award winner and legendary Bluesfest performer, Jimmie Vaughan is hitting the Bluesfest stage this Easter. Having toured and performed with a string of iconic artists including Buddy Guy and Eric Clapton. Jimmie Vaughan started his musical career at the young age of 14 when he ran away from home to play guitar in a band. Together with his younger brother Stevie Ray Vaughan (since deceased), Jimmie founded and performed in the band, The Fabulous Thunderbirds before releasing his first solo album followed by 1994.
British-Irish folk-rock band, The Waterboys will be given a warm welcome to Bluesfest shores next year. The Waterboy's 'Modern Blues' album released in 2015 is bursting with great tunes, sharp and witty lyrics and endearingly adoring regard for women – which became the Waterboy-in-chief, Mike Scott's most successful album since the early 1990s. The genre-hopping crew have recently begun to follow a more genre-fluid muse on stage. Their 13th album, 'Where the Action Is' spans everything from punk paean London Mick to Dusty Springfield soul-pop pastiche. Their breathless live show will cause prickle hairs to stand on the back of your neck as you hear songs never far from a hits radio playlist like 'The Whole of the Moon' live this Easter.
American Rock band from Palm Desert, California, Eagles of Death Metal are coming to the land down under to perform at Bluesfest Byron Bay this Easter. Founded in 1998 by best friends Jesse Hughes and Josh Homme, the pair came upon the band's name in a pondering effort as to what a cross between The Eagles and a death metal band would sound like. With that, the band was born! With a sound that's a combination of bluegrass slide guitar mixed with firing drumbeats and tantalizing vocals from a frontman known for his over-the-top stage histrionics and interaction with his fans, the Eagles of Death Metal's performance at Bluesfest 2020 is set to be one to remember. Particularly after their Bluesfest 2016 performance being one of the discovery and stand out performances of the year.
Hailing from Roncocesi in Italy, Zucchero was given his nickname by one of his schoolteachers. Most famously known for as part of 'Zucchero & The Randy Jackson Band', Zucchero has collaborated with artists including Eric Clapton, Bono, Luciano Pavarotti, Miles Davis, The Cranberries' Dolores O'Riordan, B.B. King, John Lee Hooker and many other household superstar names. From touring in stadiums across Europe, performing for Nelson Mandela's 92st birthday and being invited to play with Sting and Andrea Bocelli together, there is no doubt that Zucchero is going to entertain Bluesfesters this Easter!
Having grown up with a strong independent streak, Ani DiFranco has always been determined to create her path. At just 20 years old, she refused to sign a label deal and created her independent label which still operates to this day. DiFranco has always been an emblem of progress. She came out as bisexual in her early 20s and her songs documented relationships with both sexes along with portraying her beliefs against war and environmental disaster. She began genre-hopping before it became fashionable to do so. Her music explores folk, jazz, roots and rock while absorbing influences from some of her favourite aspirational artists. The singer-songwriter who has been responsible for more than 20 albums is now an author. She recently released her own memoir 'No Walls and the Recurring Dream'. We can't wait to hear her dulcet tones and gentle lilt this Easter.
At just 14 years old, Australian singer-songwriter, bassist and guitarist Tal Wilkenfeld began playing guitar. It wasn't long before she dropped out of school and emigrated to the States to study electric guitar where she then began making a name for herself in New York's jazz clubs, bumping into some of the industry greats. Having spent the bulk of her career playing with veteran rock musicians like Jeff Beck, Prince, Herbie Hancock and Eric Clapton, Wilkenfeld, a bass virtuoso, is no stranger to the limelight. Earlier this year, Tal released her vocal debut album 'Love Remains' which reached No. 1 on the Billboard Heatseeker charts on the first week of its release. With highly praised reviews from Rolling Stone, Billboard and Forbes, don't miss out on your chance to hear these dense, riff-heavy tracks with introspective lyrics proving her incredible song writing abilities.
Cory Henry and his merry band of Funk Apostles will bring their unique soul jazz and gospel music for their debut Bluesfest performance at Tyagarah Tea Tree Farm this Easter. Cory Henry is an award-winning organ virtuoso, producer and singer. Best known to Bluesfest fans for his role in Snarky Puppy, the instrumental jazz-pop orchestra who have frequented our stages. On the Brooklyn native's new album with The Funk Apostles, 'Art of Love' – his first release as a frontman – he discovers his voice. While Cory Henry may be renowned for his gifts as an improviser, the album serves as a showcase for his skills as a remarkable singer-songwriter.
With influences including Four Tet and Jamie xx, get your dancing shoes ready for some bangin' Afro-pop beats from Amadou & Mariam. For the past forty-odd years, Amadou & Mariam have managed to joyfully combine their love story with a musical career while becoming, discreetly but surely, the most famous ambassadors for Malian music, and African music, all around the world; a golden status that they carry with brio and playfully challenge with each new album. Having worked with a variety of different producers and artists including Damon Albarn, Manu Chao, Santigold, Miike Snow, The Yeah Yeah Yeahs and many more the duo has brought African music to the charts and the dance floor with their new pigments of Afro-pop. If in the 80s certain crazy minds had fantasies of a Sono Mondiale, Amadou & Mariam are the ones who have made it a reality.
Bluesfest newcomer, Yola is making her Bluesfest debut this Easter with her contemporary twist on a traditional sonic tapestry of orchestral strings, fiddle, steel, and shimmering tremolo guitars. Her debut album 'Walk Through Fire' is a career-defining and genre-bending release from one of the most exciting emerging British artists today. Some reviews even said that it established her as 'the Queen of Country Soul from the first note'. She has the 'next best thing' written all over her and was an absolute hit at the 2019 Americana Awards in Nashville. She is one to watch at this years Bluesfest.
Also joining the bill are the sons of Gregg Allman (Devon Allman) and Dickey Betts (Duane Betts), The Allman Betts Band. Amid their current tour in honour of the 50th Anniversary of The Allman Brothers Band, the band will be performing a repertoire gleaned mostly from their respective solo careers as well as a handful of Brothers gems. Motivated by classic recording techniques and vintage gear in the historic Alabama studio, they cut the album live. No computers. No digital editing. Setting-up as one in the studio, they tracked nine songs on two-inch analogue tape, resulting in their debut album 'Down to the River' released in June 2019.
Best known as a world-class percussionist, Joachim Cooder's music is steeped in the roots of American and world music. Most famously known for performing with the Buena Vista Social Club, alongside his father Ry Cooder, Joachim transforms Appalachian music and blues with a powerful aesthetic that draws the listener deep into the music. Making his Bluesfest debut with the same trance-inducing and transfixing experience which inform his original compositions, we're on the edge of our seats for his performance already!
Hailing from the North Pole, Steve 'N' Seagulls is a bluegrass(ish) band performing versions of classic rock tracks with an astonishing arsenal of acoustic instruments ranging almost the whole alphabet starting from accordion, banjo, Cajon, double bass and so on! Dressed in overalls, beaver hats and other clodhopper paraphernalia, Steve 'N' seagulls look like preposterous stereotypes of your average moonshining, tobacco-chewing American corn-fed rednecks of bygone days.
We can't wait to welcome you to Tyagarah Tea Tree Farm this Easter among like-minded music lovers of all ages, passionate performers, creators, artists, musicians and that unforgettable Byron Bay vibe. Stay tuned for more details and announcements in the next few months as we prepare to make Bluesfest 2020 the best yet!

The Bluesfest 2020 First Artist Lineup:
DAVE MATTHEWS BAND
CROWDED HOUSE (exclusive Australian performance)
PATTI SMITH AND HER BAND
GEORGE BENSON
BRANDI CARLILE
JOHN BUTLER
XAVIER RUDD
THE CAT EMPIRE
MORCHEEBA
JOHN PRINE
JENNY LEWIS
FRANK TURNER
JOHN MAYALL
BUFFY SAINTE-MARIE
THE MARCUS KING BAND
WALTER TROUT
CHRISTONE "KINGFISH" INGRAM (exclusive)
GREENSKY BLUEGRASS
LARKIN POE
THE WAR & TREATY
For further information on the lineup or artists please see here.
Bluesfest 2020 is being held from 9 – 13 April 2020. Tickets are on sale now via Moshtix.
Keep in touch via Facebook | Twitter | Instagram
Showcasing music from around the world every Easter in Byron Bay, Bluesfest just celebrated its 30th Anniversary in 2019. From the humble beginnings in 1990 as a one-day event, the festival now takes place over five days, with over 200 performances in front of a crowd of up to 125,000 patrons in Tyagarah Tea Tree Farm – just 10 minutes north of Byron Bay, NSW, Australia. Bluesfest is Australia's most awarded music festival ever!