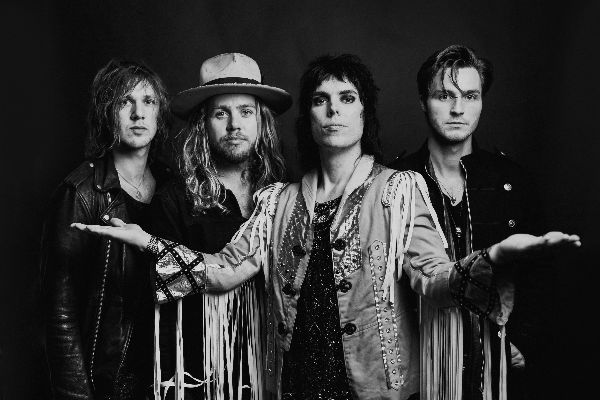 "That's what makes the perfect show, it's like a combination of us doing what we normally do but then when we're mat half way by the audience that's when real magic kind of starts to happen."
From Release: Hailed as the next Queen, with singer Luke Spiller drawing favourable comparisons to Freddie Mercury, The Struts have opened for The Rolling Stones, The Who, Guns'n'Roses Foo Fighters and Motley Crue, and are now selling out headline shows in their own right. Released late last year via US label Interscope, sophomore album Young & Dangerous has taken the band to new heights, with Elton John spinning it on his BBC1 show, streams topping 20 million a month, and invitations to play The Tonight Show with Jimmy Fallon, Jimmy Kimmel Live, America's Got Talent and the Victoria's Secret Fashion Show rolling in. Foo Fighter Dave Grohl has declared them "the best opening band we've ever had".
The Struts are currently in Australia, and while in Sydney we caught up with the guys once again to talk about the tour, covers, new music, all things Funko, and more.
Check it out below.
Essential Information
From: Derby, Derbyshire, England
Band members: Luke Spiller – Vocals, Adam Slack – Guitar, Jed Elliott – Bass, Gethin Davies – Drums
Website: http://www.thestruts.com
Latest Release: 'Dancing In The Street' (Out Now – Universal Music Australia)