Sammy Hagar & The Circle will release their debut album of original material, Space Between on May 10 through BMG.
The album, written by Hagar, unfolds like a novel with each song exploring a different chapter in a saga about money, greed, enlightenment and truth.
The video for "Trust Fund Baby," directed by ZZ Satriani (son of Hagar's longtime collaborator and friend Joe Satriani) is an extreme glimpse into the eighth track "nailing what happens when kids are given too much money – to early in life – and it becomes an affliction,"
Hagar explains. "All the money in the world isn't a guarantee for a good life.  I'm a believer in working hard and finding purposeful work – but that comes in a later chapter." ZZ Satriani, said of the process, "We were lucky because Sammy's writing style let us create the story quite literally from the lyrics."
"Trust Fund Baby" has received wide acclaim, including featured placement on several influential playlists — among them — the cover and lead track of Spotify's Hard Rock playlist  as well as Spotify's Just Rock!, Rock Nation (Topsify US), New This Week (Topsify US), Rock Now(Topsify Canada) and Apple Music's Breaking Hard Rock (US) playlists.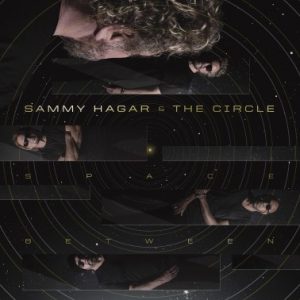 "Trust Fund Baby" kicks off a big year for Sammy Hagar & The Circle who will launch their North American tour in support of the album on April 19.
Tickets and tour information can he found HERE.
Hagar has also just wrapped production on season four of his hit TV series, Rock and Roll Road Trip with Sammy Hagar, premiering later this year.
Formed in 2014, the acclaimed supergroup featuring Rock & Roll Hall of Fame inductees Sammy Hagar and bassist Michael Anthony, drummer Jason Bonham and guitarist Vic Johnson, quickly established themselves as one of the most emphatic and exciting live acts on tour today, seamlessly ripping through career-spanning hits from Montrose, Van Halen, Sammy Hagar and The Waboritas and Led Zeppelin.
Lyrically and musically, the collection of songs on Space Between build from intimate and introspective eye-openers to heart-pumping anthems. The music draws on the bands' substantial careers independently and collaboratively; presenting a veteran band still at the peak of their game.
Sammy Hagar & The Circle will release Space Between on May 10 via BMG.
PRE-ORDER NOW!
sammyhagar.lnk.to/SpaceBetweenPR 
Follow SAMMY HAGAR & THE CIRCLE
Facebook | Twitter | Instagram | YouTube | Spotify
www.redrocker.com