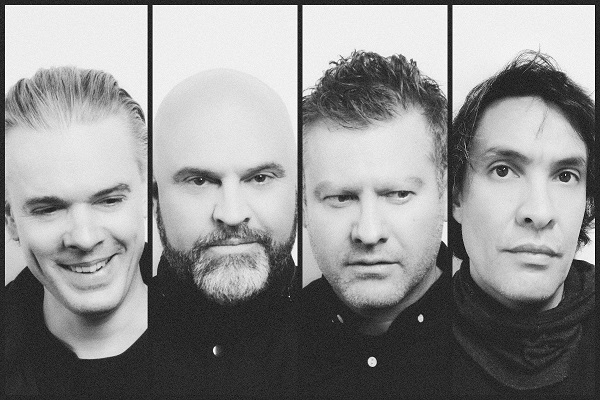 "Thirteen years since we've been on stage I think if it's not gonna happen now it's never gonna happen you know?"
From Release:  It's 2001, you're driving home from work, flicking through the radio stations, and Five Star Laundry by Motor Ace is being played on triple j, Triple M and a bunch of other stations in between.  Then, as you walk in the door, the television is blaring and it's Motor Ace again, with their iconic track 'Death Defy' reaching an even wider audience as the theme song for the beloved Australian television series The Secret Life Of Us.  And you probably caught them performing at the ARIAS and across all the various shows on TV at that time too, that was what it was like during the peak of Motor Ace – absolute saturation, and even then people couldn't get enough.  Fast forward almost two decades and Motor Ace's hoards of fans no longer have to wait for that highly anticipated reunion, because in March and April of 2019, the band we all love will embark on a national tour to celebrate the 20 year anniversary of the band's inception, kicking off in Adelaide at The Gov on March 29, then moving through Perth, Sydney, Brisbane and finishing up in Melbourne at the renowned venue 170 Russell on April 12.
In Melbourne, we gave Pat a call to talk about the return of Motor Ace to the stage in celebration of their twentieth anniversary, what we can expect, hesitations, looking back at 'Five Star Laundry', new music? Plus more…
It's about time! Did you miss it?
Um… Yeah look I don't know… we were pretty flat chat for seven years touring pretty relentlessly so I felt we kind of got a lot of that out of our system to be honest, I guess I do miss it, I don't miss six gig a week tours but I think the tour we're doing this time around, five shows in three weeks *laughs* is pretty doable so I'm kind of looking forward to that. I do miss playing guitar, loud guitars on stage and I guess by the end of Motor Ace I'd kind of lost a little bit of the love affair with the guitar but I'm a little bit back into it so it's good timing in that respect.
Why was now the right time for Motor Ace to emerge and grace us with their presence once again?
I don't know, I guess we sort of very briefly touched on it over the years when we had our Christmas catch up or whatever with the guys we'd talk about it but it just didn't seem the right time five or six years ago. I don't know, I think a combination of things, I started playing music again in the last three years like doing some live shows again with a new band with Damo the drummer and just sort of realising that was possible and I was actually enjoying it again was part of that, and also the record label released our first album on vinyl and a few of those things kind of came together, and it happened to be twenty years since we formed so it was just like maybe this, not the last time but certainly time where we can still play a reasonable show without being too old and decrepit.
Was there any hesitation from anyone in putting this together?
Nah not really, I think the hard part was just aligning everyone's availability. Everyone's working and Dave the guitarist flies around oil rigs and stuff so it's quite hard to get him on schedule, but no I think everyone was keen. Thirteen years since we've been on stage I think if it's not gonna happen now it's never gonna happen you know? *laughs*
Not getting ahead of anything here but could this reunion be the start of something new?
I don't think in terms of new material I mean never say never, three or four years ago I dint think we would be doing a Motor Ace tour, so yeah, I'd never rule it out completely but we certainly didn't get into this with that intention, it wasn't to write a new record, I'm a slow worker and I obsess over things so I could imagine it would be two years before I'd be happy with anything from new material if we were to do it. It's just hard we've all got lives and a lot of things going on so it's very hard to find the time.
Are you surprised with the reaction you go when you said you were coming back?
Yeah, yeah I was pleasantly surprised, definitely surprised with ticket sales particularly in Melbourne, I'm happy but a little bit nervous about it all and the time but it seems to be going well so I'm looking forward to these shows.
Have you got any idea how the shows are going to shape up set wise or not sure yet?
Don't know yet, I want to do a lot of tracks from our first album and probably weight it more towards that, I want it to be more of a rocky set than a slower set, I don't think there will be a lot of material from our last album maybe a couple of tracks but mostly 'Five Star Laundry' and a few from 'Shoot This' as well, but that's at least how I'd approach it but once we get in a room together and see what we're capable of doing.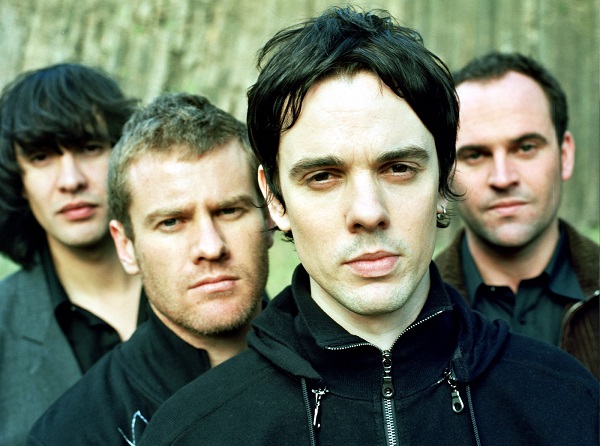 'Five Star Laundry' is such a damn good album and truly still stands up to this day, when you were making it did you know you were onto something pretty damned awesome?
Nah I mean we're probably a little bit cocky I think we thought we were better than we were, we didn't think it was going to necessarily have any huge traction, I mean we had support from JJJ and we were proud of what we'd done, but I think the big thing for us we didn't necessarily think it was super original I mean maybe I was too close to it to make that kind of call but we didn't really know. After we released our first EP in '99 and it ended up being a little tougher than we thought it was going to be then we realised we had to get out there and do a lot of touring a lot of shows to build an audience. I don't know what we thought at the time, I'm actually a little surprised that what you said seems to echo a little bit what I've heard in talking to people in interviews and stuff and that album does seem to have had more of an impact than I probably imagined which is great, shit, almost eighteen years well certainly since we recorded it it's eighteen years old it's a frightening concept. *laughs*
There was a time when 'Death Defy' couldn't be unheard, it was everywhere but with so much exposure to that song was it a help or a hindrance at the time?
It was both, it was definitely both, it was a help that it helped us on commercial radio and helped them want to play the next album with 'Carry On' and that stuff on it, but I think we lost support from JJJ partly because of it, and so I think I don't know, double edge there. I think in hindsight it helps, it definitely helps explaining when you meet people now and you say you're in a band and explaining and it's definitely one of those things that everyone sort of is aware of so it helps with the conversation *laughs*.
Two albums followed and then that was it, over the period Motor Ace were together and leading up to the break up, why was then the right time to call it quits?
I think we had all these ambitions to have success overseas and obviously we wanted success in our home town but if we were going to try and sustain a music career long term which we all wanted to it, it's what all musicians want to be in it for twenty or thirty years and we felt like we had to have some success overseas otherwise it wasn't gonna work and I guess to some extent we probably felt by the third record that we'd probably done the best work we were gonna do and probably weren't happy with traction overseas and we were like twenty six / twenty seven at the time and started having families and thinking of that sort of stuff. Then thinking do we want to keep pushing this or have we done as much as we can do? I don't know, maybe it was premature, perhaps we could've kept going, perhaps we could've done better work but at the time it was kind of what we felt like maybe combined with the end of seven years of touring I think it just kind of happened that way.
So let's look ahead to the future, finish this sentence for me, in 2019 Motor Ace will…
Will be doing or twentieth anniversary tour obviously and hopefully get to the end of 2019 fully intact. We'll see what happens, it's a bit of an experiment for us as well we haven't spent any time together as a group for thirteen years and all those sorts of dynamics and things will pop up and we'll see what happens.
MOTOR ACE 20th ANNIVERSARY – A FIVE STAR REUNION NATIONAL TOUR
FRI MARCH 29 | THE GOV, ADELAIDE SA | 18+
Tickets available from http://tickets.oztix.com.au/?Event=92178
SAT MARCH 30 | CAPITOL, PERTH WA | 18+
Tickets available from http://tickets.oztix.com.au/?Event=92186
FRI APRIL 5 | FACTORY THEATRE, SYDNEY NSW | 18+
Tickets available from http://bit.ly/FAC19_MOTOR_ACE
SAT APRIL 6 | THE TRIFFID, BRISBANE QLD | 18+
Tickets available from http://tickets.oztix.com.au/?Event=92188
FRI APRIL 12 | 170 RUSSELL, MELBOURNE VIC | 18+ – SOLD OUT
SUN APRIL 14 | 170 RUSSELL, MELBOURNE VIC | 18+ SECOND SHOW – **SELLING FAST**
Tickets available from https://www.moshtix.com.au
Essential Information
From: Melbourne, Australia
Band members:  Patrick Robertson – vocals, guitar, Dave Ong – guitar, Damo Costin – drums), Matt Balfe – bass
Website:  https://www.facebook.com/motoraceofficial/
Classic Release: Five Star Laundry