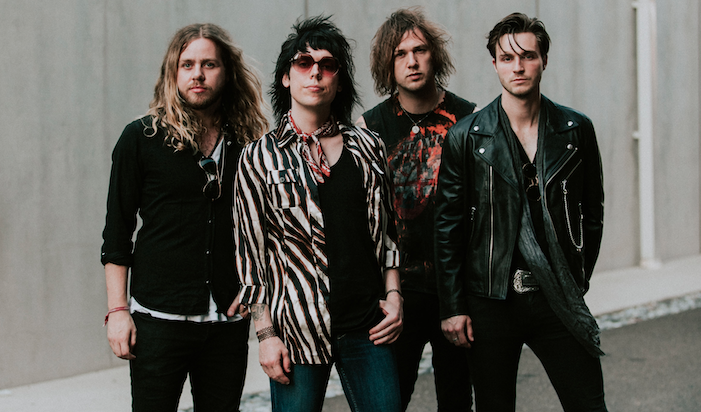 "To be honest all of our biggest opportunities to date have been as a result of people seeing us. It's one of those funny things where I look on it and I've kind of like created a monster."
From Release: Having opened for The Rolling Stones, The Who, Guns'n'Roses and Motley Crue, The Struts are a band you don't want to miss. Their sophomore album "YOUNG & DANGEROUS" features lead single "Body Talk" and further cements the band's riff-heavy sound as stadium and arena worthy.
"We believe in giving our absolute all every night, because that's what our fans deserve… The goal is always to get everyone dancing and screaming and shouting, and to make sure they leave dripping in sweat with huge smiles on their faces." Luke Spiller, lead singer of The Struts
While in Sydney, Australia, we sat down with The Struts on their first trip Down Under to talk about the band, their blistering live show. New music, working with Butch Walker, and much more! Check it out below.
Essential Information
From: Derby, Derbyshire, England
Band members: Luke Spiller – Vocals, Adam Slack – Guitar, Jed Elliott – Bass, Gethin Davies – Drums
Website: http://www.thestruts.com
Latest Release: 'Young & Dangerous' (Out Now – Universal Music Australia)