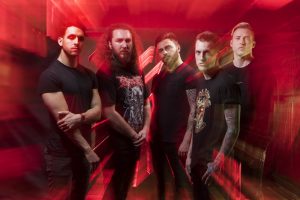 After generating nearly half-a-billion streams, going gold in the US, in a climate where that achievement is becoming more and more rare, and launching a two-year whirlwind of sold out shows (including an entirely sold-out Australian tour in 2017!), Detroit's I Prevail return with their second full-length and one of the year's most anticipated releases with Trauma.
The album will be released through Caroline Australia & Fearless Records on 29th March 2019, following their upcoming appearances at Download Festival Australia in Melbourne and Sydney March 9 & 11. Trauma can be Pre-ordered here in physical and digital formats.
Trauma represents a victorious moment in the wake of a series of trials and tribulations endured by the Michigan quartet—Brian Burkheiser [clean vocals], Eric Vanlerberghe [harsh vocals], Steve Menoian [lead guitar], and Dylan Bowman [rhythm guitar]. Even as they catapulted towards mainstream notoriety with 2016's breakout Lifelines, they faced unforeseen and unbelievable hardship that might've broken any other band.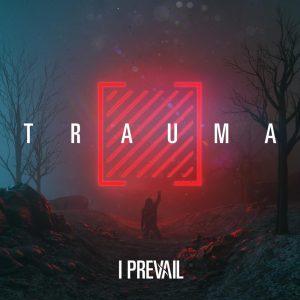 Burkheiser dealt with a debilitating and shocking vocal injury that jeopardized his future as a singer. He made it through, but dealt with the aftershocks of stress and anxiety. Mired in thoughts of potentially leaving the band, he made a choice. He got together with his band brothers in 2018 and they decided to craft the record they wanted to hear without outside input. Joined by producer Tyler Smith [Falling In Reverse], they emerged from 10 months in the studio with Trauma.
Now, the album represents a realization of their full potential. I Prevail elevate rock by making it unpredictable again, leaping from moments of metal, alternative, electronic, and hip-hop. This unpredictability powers the heavy and hard-hitting new single "Bow Down."

Additionally, they unveiled an accompanying single "Breaking Down," which pairs glitchy flourishes with a hypnotic and heartfelt vocal performance and impactful refrain.

With an equally melodic, magnetic, and momentous offering, I Prevail triumph on Trauma. Smarter, slicker, and soaring towards stardom, rock music gets the band it needs to carry it to the forefront of culture again: I Prevail.
Since I Prevail's 2014 arrival, they set a precedent to catalyse rock's evolution. The band put up astounding numbers rarely synonymous with the genre or their peers, for that matter. Nearing half-a-billions streams and 115 million YouTube views, they moved over 500,000 albums worldwide, notched three #1 singles on SiriusXM Octane, and played 500-plus shows in just three years. Not to mention, they achieved a gold single in the form of their take on Taylor Swift's "Blank Space" from the Heart Vs. Mind EP.
On the mega-anticipated 2019 offering Trauma, they uplift rock to a plateau where soundscapes can unpredictably toss and turn between heavy metal, alternative, hip-hop, and electronic moods without warning, boundaries, or rules. Meanwhile, the lyrics team with confessional emotionality as if ripped from the pages of a secret diary. Vulnerable, vital, and visceral, the 15-track opus illuminates the future, and it's as bright and bold as the singles "Breaking Down" and "Bow Down." Rock may never be the same after this Trauma.
I Prevail's new Album Trauma is out on Friday March 29 2019 through Caroline Australia and Fearless Records and is available for Pre-Order now at https://caroline.lnk.to/TRAUMA. Tickets for Download Festival Australia can be purchased at http://downloadfestival.com.au/tickets.