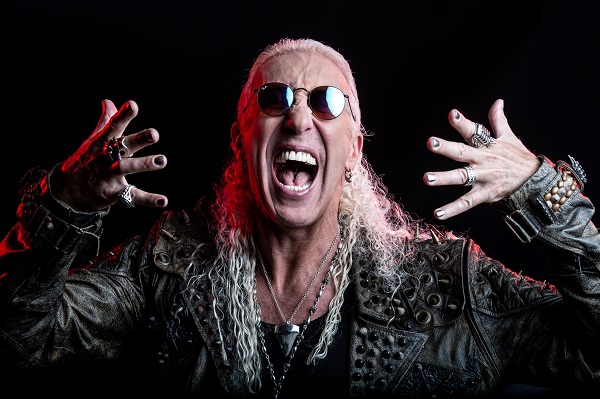 Tonight we're all here for the love of metal!!! It's been thirty five years since Dee Snider has been in Australia and he's back and I guess you could say we're not gonna wait here anymore…
As the band take the stage and Dee gets introduced they jump straight into 'Lies Are A Business' with some amazing guitar work and killer harmonies this song completely sets the scene for the night. It's heavy, it's loud, and it's metal!!! "I am Dee fucking Snider" is the only introduction needed as things explode into 'Tomorrow's No Concern' and damn. This is great! So tight. Wow. It gets heavier as it goes along and this is going to be something! Without even hesitating we head into 'you Can't Stop Rock And Roll' and it's just so good to hear him sing here in Australia. I was lucky enough to see Twisted Sister in 2007 at Rocklahoma but after twelve years and plenty of music in his catalogue this is Dee killing it. With horns raised we can't stop Dee Snider.
It's time for some Twisted Sister and heading back to Stay Hungry it's time for 'The Beast' and that low heavy groove hits and it's 1984 all over again. Dee's voice is sounding great, these songs are powerful in their own right. From his newest album we get 'American Made' with the obligatory lyric change to 'Australian Made' from 'come out and play' we get 'The Fire Still Burns' that rocks hard and keeps the momentum going. The Clive Palmer debate ensues and the next song dedicated to him 'Roll Over You' and it makes sense when you think about it. Ending it with a "FUCK YOU" and a "this is how the song sounds motherfucker" he launches into arguably the biggest song and the one we wanted to hear and the crowd goes crazy as 'We're Not Gonna Take It' now and they nail it. It's exactly what we wanted and what a song and what a moment in Sydney to have the crowd sing back. My favourite part is that afterwards he basically says if that's all you want to hear then you can leave. And not one person moved. Damn that song is still so good and so powerful so many years on.
We head to the Widowmaker catalogue and with a chunky riff it's 'Ready To Fall' followed by 'I Am The Hurricane' from his newest album which is damn heavy! 'Burn In Hell' gets almost punk up in here and this amazing band does not miss a note. Not one. They're up there killing it right now. With a collective "fuck yeah" this place is loving it tonight. Band introductions for this killer band are well deserved. 'Become The Storm' kicks into high gear and this set just keeps rollin' and giving us a slab of metal.
Back to the Twisted Sister catalogue and 'Under The Blade' and damn. Huge. But nowhere near as huge as when 'I Wanna Rock' kicks in. I mean in all honesty majority of people are here to hear these hits and what's awesome about them is that they're played so damn well. I tell you what, Dee Snider is in amazing shape. This cat at sixty four years old is slaying anyone else out there now. A sing along during 'I Wanna Rock' happens and it rules. What a song and what a moment to be a part of.
Leaving the stage momentarily the band returns to kick into the title track of his new album 'For The Love Of Metal' and things get even heavier and I mean we all do it for the love of metal, right? If this is what Dee is coming up with now, I can't wait to see what the future holds for his music! Closing the show with an AC/DC cover and a brilliant rendition of 'Highway To Hell' and with that, Dee Snider has shouted his way through the set and showed everyone why he's still killing it.
Let's not make it another thirty five years, Dee. Mind you at ninety nine I swear he'd still rock harder than anyone else out there. What do you wanna do with your life?
Essential Information
Venue: The Manning Bar – Sydney
Date: February 1, 2019
Presented by: Hardline Media
Website: http://www.deesnider.com
Set List:
Lies Are A Business
Tomorrow's No Concern
You Can't Stop Rock and Roll
The Beast
American Made
The Fire Still Burns
Roll Over You
We're Not Gonna Take It
Ready To Fall
I Am The Hurricane
Burn In Hell
Become The Storm
Under The Blade
I Wanna Rock
For The Love Of Metal
Highway To Hell