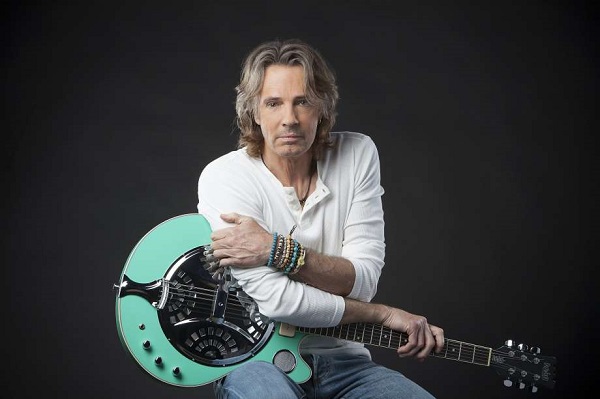 "…the industry has always confused me I feel like I've always been in the opposite corner of the business, I've always just done what I felt was right and what I felt was good even when I came over here…"
From Release: 50 years after their formation, Australian supergroup Zoot is proud to unveil career retrospective 'Archaeology' including new song 'Life In A Northern Town', and to announce that their catalogue is now available on streaming services worldwide. 1970's album 'Just Zoot' and '1971's 'Zoot Out' are now available to download and stream alongside 'Archaeology'. Coinciding with these releases, the Zoot website www.Zootband.com.au has been relaunched and is now streaming a newly created video for the 'new' Zoot track 'Life In A Northern Town'. One of Australia's biggest bands of the late '60s and early '70s, Zoot is celebrating its 50th anniversary by returning to where their recording career began – with EMI Music. After Zoot Rick Springfield relocated to America, where he has had 17 Top 40 hits, including the chart-topping, Grammy Award-winning 'Jessie's Girl'.
While at the Casa Del Mar in Santa Monica as his house almost burnt down in the fires, thankfully everything is OK and we got the chance to speak to Rick Springfield. We chatted about the new Zoot 'Archaeology' release, how Zoot shaped his music, his current solo career, the future, touring Australia, and much more…
Here we are talking about it being fifty years since Zoot was formed and the amazing 'Archaeology' release, so looking back, what was it like listening back to this old material to put this release together?
Some of it was amazing, some of it was embarrassing, most of it was like wow! There's a couple of live tracks that haven't been released before along the lines of where we were taking a well-known song and making it heavier with riffs and stuff with 'Shilo' and 'I'm Only Sleeping' and there's a live version of 'Eleanor Rigby' we did forty years later that sounds amazing, I'm very proud of it, and we were actually really good players, we never really got the kind of respect that we should've had but honestly we deserved it having dressed in pink from the beginning *laughs* so I get it.
I was introduced to Zoot via your version of 'Eleanor Rigby' and for years actually thought that was your song, how important was that track in the career of the band?
Oh it was the major release and it's a shame that we didn't stay together much longer after that, it weird, it was the biggest hit we ever had, it was career changing, it was a musical direction change and now I don't even know how a band would go about something like that, as radio as so controlled that back then it was radio picked it up and it was just a song that we arranged that we thought would be good live and four and a half minutes long no one ever thought it would be recorded or be played on the radio and it was a big surprise. It was great, it was really what Zoot was about that, the whole Think Pink thing was forced on us and we thought we were more like The Who than The Monkees *laughs*.
Other than wearing pink, what is your best memory of being in Zoot?
I think the camaraderie was great and their encouragement of me who came in later after their initial big pink success with 'One Times Two Times' and 'Monty And Me' and they'd really kind of peaked with the Zoot thing and the pink thing and they were very welcoming and I just started really writing songs and they said 'well let's record that' and I went 'wow, really?' *laughs*. Darryl especially encouraged my song writing and that's really the gold that I think I took out of Zoot was that.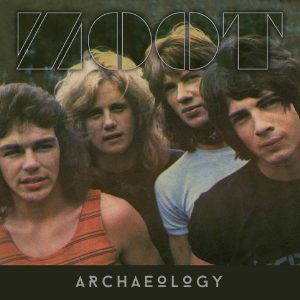 It was such a short timer together but in the two years you were in Zoot what did it teach you about the industry that allowed you to branch out as the solo artist you became?
I don't know, the industry has always confused me I feel like I've always been in the opposite corner of the business, I've always just done what I felt was right and what I felt was good even when I came over here, I was picked up by all the teen magazines, anyone with a mildly cute face they stuck in the frickin' teen magazines and I started getting all these things of oh he's the next David Cassidy and I was writing my first album and had songs about a guy committing suicide, a woman trying to figure out if she should leave her husband because he's cheating on her, and songs like this *laughs* and all the teen magazines are saying wow we're giving him all this press and where's 'Cherish' Where's 'Doesn't Somebody Want To Be Wanted' and he's writing all these dark songs. So I didn't bow to that and although I didn't get the teen success and I think that would've been very short lived and I think I would've been picking up trash in  an orange vest from the side of the freeway by now.
How if in any way did or does Zoot still shape the music you make today, is it still an influence?
I think Zoot gave me confidence, I think what I took out of Zoot was confidence in myself, I'd never been particularly sure about my abilities and I think it was the first real nationwide acceptance and encouraged by Darryl and Beeb and Rick that maybe I'm more than just the jerk I think I am *laughs*, I've always been in a battle with depression and was never the guy that said "hey I'm pretty frickin' awesome" I was always the other direction. So they gave me a confidence and certainly a track record so I could look back when I was over here and I was starving I could go , well I've done this, I've shown myself that it's possible. So that was a big help for me when things went dark over here.
You've been making music constantly and your current releases are just spectacular. After five decades making music, what keeps you inspired?
Wow, things I'm interested in. Right now I'm terrified for the world, I wonder where God is, I see evil everywhere, that's what 'The Snake King' is about, my last record like where's God? I can recognise the devil everywhere but I'm wondering… and we're trashing the Earth, and 'Working Class Dog' is all about sex and I'm almost seventy now so sex is still in there but not as much *laughs* so I'm starting to broaden my view, there's a lot to look at and to me the world is just bad leaders, bad corporations, everyone in it for the wrong reasons and the ones that have a mind to do something wonderful don't seem to have the power. Someone like Bill Gates, he's got a tonne of power and he's wonderful and every rich person and everyone with a lot of money could follow Bill Gates' path we'd be in a way better position, but most of them are concerned about getting the best looking hooker and how much money they can win in Vegas.
I must say I did love 'Santa is an anagram', very clever…
*laughs* I always wondered about that, that was just too close, it had to be something more than that it had to be more than coincidence, right?
'The Snake King' was a very bluesy record, much different to 'Rocket Science' and those before, what's next for you, are you looking at different genres or just what feels right at the time?
Yeah I mean it's just what I feel, I had a lot to say that I wanted to say how I felt about our beautiful planet and the blues kind of medium, well blues rock seemed appropriate medium for that and it just kind of came on. I wrote it very quickly it was written in like two weeks and it's just stuff I'd been thinking about so much it just fell out, it just poured out, there's like a twelve minute song on there and I said dud I've gotta stop writing at some point this is gonna end up thirty minutes long So it was a lot to say and it just felt like the appropriate music style so I don't know what's next right now. I'm actually finishing up a novel that I'm writing and seeing how that's gonna go, so I switch back and forward.
I was going to ask what you were up to outside of music, so obviously a novel in the works, is this another bio?
No, no, my autobiography was my start getting back into prose, I originally thought as a kid I was going to be a writer, song writing took over when the guitar did but I wanted to get back to prose writing, and my publisher said I like your voice so you should start writing novels, so I wrote one and it was actually a New York Times best seller, and very encouraging and blah blah blah but it's like anything you've gotta keep doing it until it's right, like the first book I wrote I did in three months and this one I've been on it for like three years *laughs* so it's a little longer.
When can we expect that?
It's getting very close, I think I'm on fourth revision, so you never know. The great Bob Dylan said "If it comes, it comes, if it don't, it don't" *laughs* and that's basically the truth.
You know I have to ask, when will we finally get to see you tour here?!
Oh dude, I'd do it for free, I'd love to tour Australia, I had something booked and then something came up, I got a movie that came up, but it's just none of the promoters there, I've never played there solo, I did that Countdown thing but it was like ten minutes on stage, it wasn't what my live show is all about. Promoters don't know what I'm worth there number wise so it's kind of been hard to get someone to stand up and say "I'll take the chance on this guy". So it's a long way and I certainly wouldn't do it for the money, it's my home and I'd love to tour there and I have an amazing band, I've got the best band I've ever played with, it will freak people out when they see this band. I mean it's just making it work. Time is marching on, let's make it happen.
You've been in the business a long time, and over time obviously things change but what would you say is the one thing that's stayed the same in your time making music?
The love of it. I always say to everybody I play for free but I charge to travel, I love it, I love playing and the ninety minutes or two hours on stage it makes the ten hour flight to Boise, Idaho worth it *laughs* and I love it, I love playing live and I will do it until I can't.
Lastly let's look ahead to the future, finish this sentence for me, in 2019 Rick Springfield will…
Wow… not be in prison *laughs* have his new novel out and be on a TV series, I want to get a TV series over here so I can be close, I want to be home more but there's the perfect thing for me would be a TV series here and when on hiatus go on the road and then write in between all that.
And hopefully some new music along the way
Oh I'll always write music.
Essential Information
From: Australia
Zoot Band Members: Darryl Cotton – lead vocals, Beeb Birtles – bass/vocals, Rick Brewer – drums/percussion, Rick Springfield – guitar/vocals.
Website: http://www.rickspringfield.com and http://www.zootband.com.au
Latest Releases: Zoot – Archaeology (Out Now – EMI Music Australia)


Rick Springfield – The Snake King (Out Now – Frontiers Music)