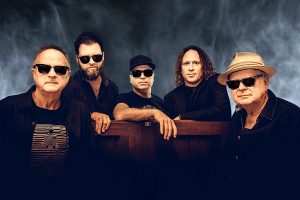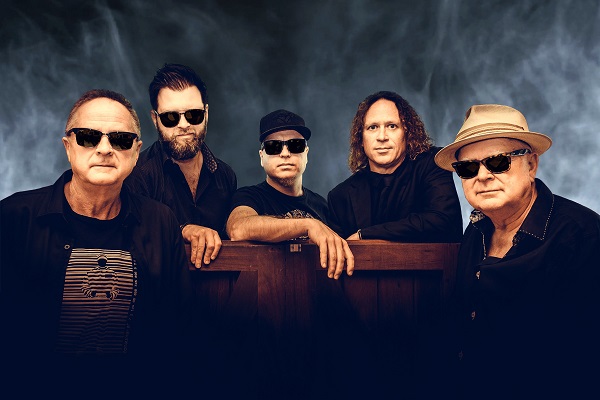 Hot off the heels of their sold-out performance with the Adelaide Symphony Orchestra, The Angels have announced two special dates of their highly acclaimed show Symphony Of Angels for Sydney and Melbourne in 2019. Under the musical direction of conductor and composer Rob John, the legendary band – featuring brothers Rick and John Brewster, Nick Norton, Sam Brewster and charismatic frontman Dave Gleeson – are set to rock again in this symphonic spectacular.
Symphony Of Angels sees The Angels, along with a full orchestra, traverse 20 of the band's biggest hits, from Take A Long Line, Marseilles, After The Rain, Be With You, No Secrets and Am I Ever Gonna See Your Face Again to name a few. The orchestral arrangements were scored by Rob, who has worked as a concert master for the likes Elton John and Natalie Cole, and award-winning composer Jamie Messenger.
Taking The Angels' music into an orchestral setting was something that was always bound to happen. Rick and John Brewster grew up surrounded by classical music – their late grandfather, Hooper, was a pianist and composer, and founder of the Adelaide Symphony Orchestra. Their father, Arthur, was also a pianist, as well as a cellist and conductor, so it was inevitable their family linage would wield its influence from afar.
"Classical music was embedded in John and me from an early age," says Rick. "I studied classical piano throughout my school years and it was all I knew until I started learning guitar. Our songwriting reflected our background, mixing rock with classical melodies. We always knew the sound of an orchestra could bring another rich dimension and after all these years this came to fruition with the Symphony Of Angels."
For John, the dream started back in the early days of the band. "I remember when the band recorded Rick's song Mr Damage way back in 1979, Rick and I were singing violin and brass parts on playback, and saying 'wouldn't this be great with an orchestra'," he recalls. "Sadly, we never knew our grandfather Hooper, who died just four months before I was born, but we were aware of his musical legacy. Our dad would bring visiting musicians over and sometimes they would play in our house, beautiful sounds bouncing off the walls. We never thought one day we would marry our music with classical players, we could only dream."
When the scores for the first Symphony Of Angels started coming through, it was like serendipity. John says they noticed that their family's influence was appearing in The Angels' chord progressions, solo melodies and riffs. "Make the melodies sing, Dad would say to us," he remembers.
The Symphony Of Angels is all about the music, and the melodies do sing. The show with the Adelaide Symphony Orchestra received rave reviews and is a career highlight for everyone in the band. The opportunity to take the Symphony Of Angels to Sydney and Melbourne was one they didn't want to miss. "After the first show, there was a euphoric feeling of accomplishment," says Rick. "Even the orchestra and the choir got caught up in the excitement of stepping outside the square. From the audience, there was an overwhelming elation as they witnessed two musical worlds collide."
Symphony Of Angels isn't just a show for rock music fans either – it appeals to both rock and classical genres, truly crossing the musical divide. "The band were still talking about the concert months later, it excited us that much," says John. "We are constantly coming into contact with fans who rate the show among the best they've seen. Even people who were there as orchestra followers loved the show, as did the orchestra players and choir themselves."
Tickets to the Symphony Of Angels go on sale at 12pm AEST on Friday 23rd November 2018 via Ticketmaster.
Thursday 4th April 2019
Sydney Opera House [Concert Hall], SYDNEY NSW
www.ticketmaster.com.au | 136 100
Saturday 6th April 2019
The Arts Centre [Hamer Hall], MELBOURNE VIC
www.ticketmaster.com.au | 136 100
For more information on Symphony Of Angels, please visit www.theangels.com.au