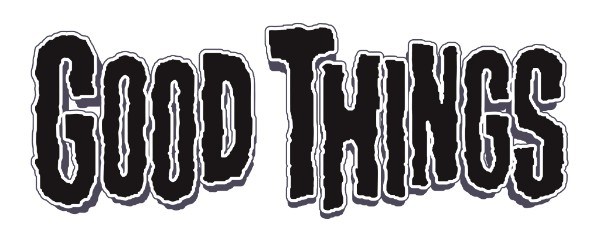 A message to our Sydney Under 18 ticket holders, Good Things Festival has some bad news for you. Patrons under the age of 18 will no longer be able to attend the Sydney event.
Good Things Festival believes that live music and festivals are for everyone but unfortunately the NSW state government does not share the same view.
Even though it is not against the law, NSW police have imposed multiple impediments, including excessive police presence and exorbitant fees, making it impossible for us to allow anyone under 18 to attend the event.
Sadly, we're not the only festival to be hit with this as representatives of the NSW state government have threatened to shut down music festivals they believe don't meet their standards.
The organisers of Good Things Festival have tried all measures to reach an agreement, exhausting all options including bringing in lawyers to try and come to an understanding. Sadly, the NSW police are enforcing significant costs for over policing the event which is not only wasting police resources, but it also has a significant impact on the experience for all of the festival patrons and making it impossible for the event organisers to allow under 18's to attend.
The Good Things Festival Promoter & General Manager Chris O'Brien says, "We have been working around the clock for months to try and ensure the event goes ahead as planned, but we have seen unprecedented opposition to the event from the police and the government. The experience for all customers was going to be impacted. We have had to make the very difficult decision to turn the event to over 18's only to avoid Under 18's been forced to watch bands behind a 1.8m high chain wire fence."
The Good Things Festival directors and site managers have a combined wealth of over 100 years' experience running major events and the biggest festivals across the country and have never experienced such resistance for under 18's to attend an event, let alone allowing an event to be staged at all.
We wish we were able to bring you better news, but unfortunately this matter is out of our hands and we must move forward holding the event for patrons 18+ and over.
All ticket holders under the age of 18 will be contacted and refunds issued.
Melbourne and Brisbane events are not affected by this and are scheduled to run as normal.
GOOD THINGS FESTIVAL LINE UP:
The Offspring (Performing 'Smash' In Full)
Stone Sour
All Time Low | Dropkick Murphys
Bullet For My Valentine | The Used
BABYMETAL | The Smith Street Band
Dashboard Confessional (Performing songs from 'The Places You
Have Come To Fear The Most' + Fan Favourites)
Mayday Parade | La Dispute
Northlane | The Wonder Years
Waterparks | Tonight Alive | Scarlxrd | Emmure
Palaye Royale | Make Them Suffer | Waax
Boston Manor | Void Of Vision | Ecca Vandal
Local Supports: Stuck Out (Melb) | Redhook (Syd) | Stateside (Bris)
Friday 7 December – Flemington Racecourse, Melbourne
Saturday 8 December – Parramatta Park, Sydney
Sunday 9 December – Brisbane Showgrounds, Brisbane
Tickets on sale now from www.oztix.com.au
Venues and lineup subject to change
For more information head to www.goodthingsfestival.com.au
FOLLOW GOOD THINGS FESTIVAL: 
WEBSITE | FACEBOOK | TWITTER | INSTAGRAM
FOLLOW DESTROY ALL LINES:
WEBSITE | FACEBOOK | TWITTER | INSTAGRAM