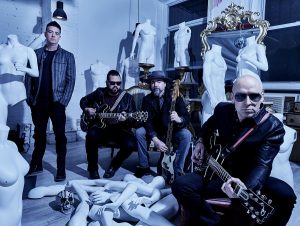 Ahead of their appearance at the Supercars Vodafone Gold Coast 600 next week, +LIVE+have today released a new EP, Local 717. Local 717 is the first new collection of new music from the original line up of the band in over a decade.
Produced by +LIVE+ guitarist Chad Taylor and recorded at Think Loud Studios in the band's hometown, with additional recording completed in Los Angeles at the Foo Fighters' Studio 606, +LIVE+ bring raw energy and renewed creativity on Local 717. The five-song EP includes four original songs, including the singles 'Love Lounge' and 'Be A Giver, Man', plus a cover of the Velvet Underground's 'Venus In Furs'.
The reunited original line-up of +LIVE+ returned triumphantly in 2017. Stronger than ever before, Ed Kowalczyk (vocals, guitar), Chad Taylor (guitar, backing vocals), Patrick Dahlheimer (bass) and Chad Gracey (drums, percussion) performed with both fire and emotional heart, and reminded music audiences worldwide how potent they are as a live act. +LIVE+ will bring their explosive live show to Australia next week, performing live at the Supercars event on the Gold Coast.
+LIVE+ have sold over 22 million albums worldwide across a career spanning decades. They've earned two US number one albums with Throwing Copper and Secret Samadhi, and their catalogue is filled with gems such as 'Lightning Crashes', 'I Alone', 'All Over You', and 'Lakini's Juice'. +LIVE+ has always been, and remains to be today, a global juggernaut.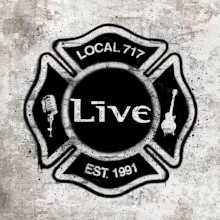 Local 717 EP
+LIVE+
Out now through Liberator Music/Kavalry Records
Available to buy/stream here
Local 717 tracklist:
1. Love Lounge
2. Be A Giver, Man
3. Waterfall
4. Brother
5. Venus In Furs