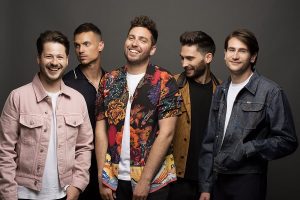 You Me At Six have today revealed the official video for their latest single 3AM, one of the first tracks to be taken from their new sixth studio album VI, out October 5th.
PRE ORDER VI HERE
The video, that splits into two contrasting segments, spells out a night like no other and presents what frontman Josh Franceschi thinks happened (Act 1: Expectation), swiftly followed by the entertaining truth, what actually happened (Act 2: Reality).
Speaking of the video, Franceschi comments; "The idea came from watching Wolf Of Wall Street. In the film there is a scene where the main protagonist (Leonardo DiCaprio) has a split reality when under the influence of what he believes to be true and what is actually true. That just resonated with us. I worked quite closely with Dan Broadley (Director) as I found myself doing a lot of 'acting' in this video. It was new, and a challenge, but he gave me the confidence to embrace it and also have the freedom to go off script"
Director, Dan Broadley, also says; I remember really early on in the process, we had this unhinged creative conversation about what we all wanted this video to be and how we wanted to push the boundaries of what people expected of You Me At Six. I recalled this amazing scene in The Wolf Of Wall Street where it shows Leo making it back home in his Lamborghini whilst totally off his head on drugs, however it later reveals what really happened… and the journey didn't go as well as he remembered. I loved that idea and wanted to adapt it to a 'night out' scenario where Josh plays this bouncy alter-ego of himself. I think a highlight was persuading the guys to learn a full dance routine to perform at the climax of the song…"
WATCH THE VIDEO FOR 3AM HERE
The band have notched up a list of considerable achievements since forming in 2004 as teenagers in Weybridge, Surrey, including four UK Gold Records, four Top 10 albums in the UK including Number 1album Cavalier Youth, three sold out arena shows, sold out UK headline arena tours, an unparalleled 15 consecutive A-List singles on BBC Radio One, multiple sold-out US headline tours and a Number 1 rock song in UK & Australia and Top 5 Rock Radio track in North America in Room To Breathe.
With VI, You Me At Six are stepping out of their comfort zone and are about to change the way you think about them. Prepare to have your expectations shifted as 2018 marks a brand new chapter for one of the UK's biggest guitar bands.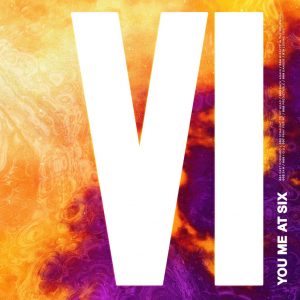 VI TRACK LISTING
1. Fast Forward
2. Straight To My Head
3. Back Again
4. Miracle In The Mourning
5. 3AM
6. I O U
7. Pray For Me
8. Predictable
9. Danger
10. Losing You
Follow You Me At Six:
FACEBOOK | TWITTER | INSTAGRAM | WEBSITE | SPOTIFY