Orange County mainstays Atreyu are pleased to announce their upcoming seventh studio albumIn Our Wake. The record is due out October 12 via Spinefarm / Caroline Australia.
The band has shared two brand new songs from the album — the title track, which is also a video, and "Anger Left Behind."
"With this music video, we wanted our long time director friend Sean Stiegemeier and have him come up with something completely unlike anything we've done before," states bassist Porter McKnight, offering some insight into the visual. "We wanted to leave the viewer with a feeling of 'What the fuck did I just watch!?' and then play it again to deduce what went down."
"Most of our videos have been story-based or life-based. But with this, we just wanted the subtle thread of humanity's growth and decline. It starts with water, then earth, nature, city scapes, then slowly decaying humanity. We have a choice as a species to start giving a shit about ourselves and the world around us, and what we choose to make of this life."
Following a two-year tour cycle for 2015's Long Live, Atreyu regrouped in Southern California and started sharing ideas for what would become offering number seven. Ceremoniously, they all agreed it would be the right time to reunite with producer John Feldmann who famously helmedLead Sails and Paper Anchor.
In Our Wake sees Atreyu once again evolving. The first single and title track hinges on a slow burning, but bombastic percussive buildup before charging ahead with an undeniable chant and fiery fretwork. "It's a deep one," says singer Alex Varkatzas. "We looked up to Chris Cornell and Chester Bennington, and their deaths were fresh during the writing process. It made us think of what we'll leave in our wake. We have a choice to change the lives of others for the better."
"The album title In Our Wake comes from the idea that everyday we humans have two roads we can go down," furthers McKnight about the deeper meaning rooted within the album. "Do you choose to inspire, uplift, and enhance each others lives? Or do you prefer to belittle, shit talk, and tear down each other down? With each choice made you leave a ripple that reflects across your community, then onto your city, to your nation, and eventually all across the globe. Who do you leave in your wake?"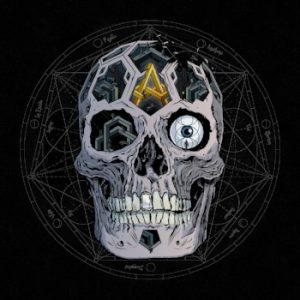 STREAM SINGLE 'ANGER LEFT BEHIND'
ATREYU ARE:
Alex Varkatzas — Vocals
Brandon Saller — Drums/Vocals
"BIG"Dan Jacobs — Guitar
Travis Miguel —Guitar
Porter McKnight — Bass
In Our Wake
Album Out October 12 via Spinefarm / Caroline Australia