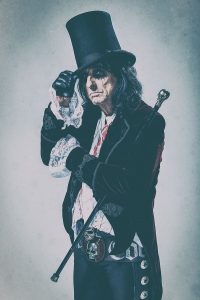 Following the release of the 2017 studio album "Paranormal", which was the best chart-performing album by Alice Cooper in decades, the American rock legend took his exciting live show all over the world, accompanied by "the best band he has ever had."
After an entire year spent on the road, the "Paranormal tour" ended in Paris, on December 7th, 2017 at the world renowned Olympia, a theatre that is iconic in the truest sense of the word.
The Olympia, since opening in 1888, has witnessed changes in entertainment and pop culture for 130 years from the can-can through Édith Piaf to Johnny Hallyday and the Beatles and now…
Alice Cooper!
This 90 minute rock show is a journey through Alice Cooper's timeless creations: classics like "Poison", "School's Out" and "No More Mr. Nice Guy" are alternated with hand-picked gems for the joy of true Cooper connoisseurs like "Pain", "Woman of Mass Destruction" and "Paranoiac Personality," the first single from the album "Paranormal".
The album captures a rock and roll show at its peak and is one of the best live releases by Alice Cooper, featuring his longtime band guitarists Nita Strauss, Tommy Henriksen and Ryan Roxie, bassist Chuck Garric and drummer Glen Sobel in front of an excited audience.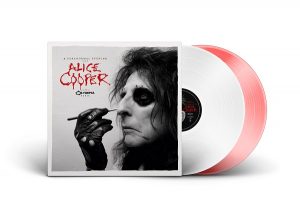 In July 2017, Alice Cooper released "Paranormal", his first studio album in six years. Produced by Bob Ezrin, it was immediately saluted as a classic Alice album, featuring collaborations with iconic guests such as ZZ Top's Billy Gibbons, U2's Larry Mullen and Deep Purple's Roger Glover, as well Neal Smith, Dennis Dunaway and Michael Bruce – the three original Alice Cooper band members.
The album charted at #4 in the German and Australian official album charts, #6 in the UK and in Sweden and overall, it reached the highest chart positions for Alice in several decades.
 "A Paranormal Evening At The Olympia Paris" will be released on August 31st, 2018 on earMUSIC as 2CD digipak, 2LP Gatefold (white and red LP) and Digital.
PREORDER THE ALBUM NOW!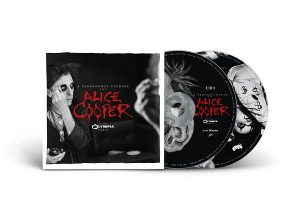 LIMITED EDITION VINYL HERE
CD HERE
TRACK LIST
CD1
1. Brutal Planet
2. No More Mr. Nice Guy
3. Under My Wheels
4. Department Of Youth
5. Pain
6. Billion Dollar Babies
7. The World Needs Guts
8. Woman Of Mass Distraction
9. Poison
10. Halo Of Flies
CD2
1. Feed My Frankenstein
2. Cold Ethyl
3. Only Women Bleed
4. Paranoiac Personality
5. Ballad Of Dwight Fry
6. Killer / I Love The Dead themes
7. I'm Eighteen
8. School's Out
2LP Coloured
Side A
1. Brutal Planet
2. No More Mr. Nice Guy
3. Under My Wheels
4. Department Of Youth
5. Pain
6. Billion Dollar Babies
Side B
1. The World Needs Guts
2. Woman Of Mass Distraction
3. Poison
4. Halo Of Flies
Side C
1. Feed My Frankenstein
2. Cold Ethyl
3. Only Women Bleed
4. Paranoiac Personality
Side D
1. Ballad Of Dwight Fry
2. Killer / I Love The Dead themes
3. I'm Eighteen
4. School's Out