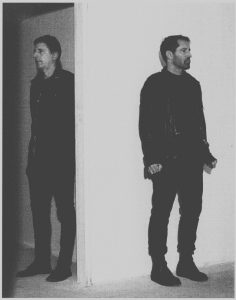 Nine Inch Nails will release Bad Witch on June 22, completing the trilogy that began with 2016's Not The Actual Events and 2017's ADD VIOLENCE. Today, the band revealed the album cover and track listing across its social media platforms.
Nine Inch Nails will launch COLD AND BLACK AND INFINITE NORTH AMERICA 2018 on September 13 with support The Jesus and Mary Chain.  The band will bring their "musical, visual, emotional sensory onslaught," as hailed by The New York Times, to some of the most iconic venues in the USA – including two-night stands at Colorado's Red Rocks Amphitheatre (September 18 and 19), New York City's Radio City Music Hall (October 13 and 14) and the Aragon Ballroom in Chicago (October 25 and 26). It will culminate with four shows at the Palladium in Los Angeles (December 7, 8, 11 and 12).
See here for further details.
The track listing is as follows:
BAD WITCH 
Shit Mirror
Ahead of Ourselves
Play the Goddamned Part
God Break Down the Door
I'm Not From This World
Over and out
BAD WITCH
OUT JUNE 22 VIA CAROLINE AUSTRALIA
PRE-ORDER NOW