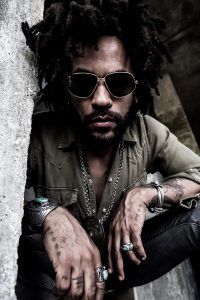 Lenny Kravitz will release his brand new studio album, Raise Vibration on September 7 via BMG
It is available for pre-order now, HERE.
'Low' is a pulsating introspective composition dealing with the issue of preconceptions in the beginning of a relationship. It's a funky cinematic groove layered with horns, strings and multi layered vocals with the help from the late great Michael Jackson.
Lenny Kravitz elevates the union of rock 'n' roll, funk, blues, and soul once again on his eleventh full-length album, Raise Vibration. Receptive to youthful inspiration, but enlightened by three decades of wisdom, it represents a powerful creative rebirth and a bold, bright, and brilliant body of work befitting of his legacy and boundless spirit.
Regarded as one of the preeminent rock musicians of our time, Lenny Kravitz has transcended genre, style, race and class over the course of a 20-year musical career. Reveling in the soul, rock and funk influences of the '60s and '70s, this writer, producer and multi-instrumentalist has won four consecutive Grammy® Awards, as well as set a record for the most wins in the "Best Male Rock Vocal Performance" category. In addition to his ten studio albums, which have sold 40 million worldwide, this multidimensional artist has segued into film, appearing as Cinna in the box-office hits, "The Hunger Games" and "The Hunger Games: Catching Fire."
Kravitz can also be seen in the critically-acclaimed films "Precious" and "The Butler." His creative firm Kravitz Design Inc, touts an impressive portfolio of noteworthy ventures, with a range that includes hotel properties, condominium projects, private residences, and high-end legendary brands like Rolex, Leica and Dom Perignon.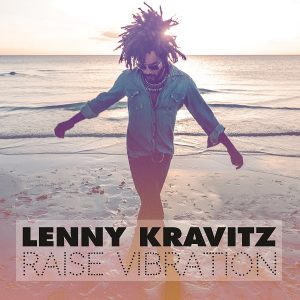 Raise Vibration will be available in some amazing formats including
Standard CD (digipack)
Deluxe CD
Super Deluxe Book
12″ Vinyl
Limited Edition Picture Disc
Cassette
Digital and MFiT
Pre Order Now!
LennyKravitz.lnk.to/RaiseVibrationPR