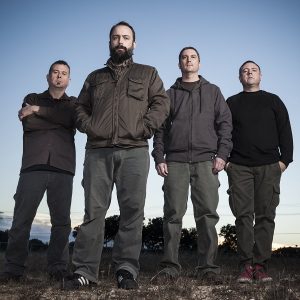 Maryland rockers CLUTCH are back with their 12th studio record 'Book of Bad Decisions' in-store September 7th, 2018 via their own Weathermaker Music label.
The album was recorded at Sputnik Sound in Nashville, TN by producer Vance Powell (Jack White, Chris Stapleton, The Raconteurs, The Dead Weather) and consists of 15 new tracks.
"With Vance Powell as producer, we were able to make a very different kind of an album. The songs feel as if they could jump out of the speakers!" says drummer Jean-Paul Gaster.
The first single from Book of Bad Decisions is 'Gimme the Keys', will be the first of four to be released over the coming months as an instant gratification track at iTunes.  You can check out the accompanying lyric video created by David Brodsky, here.
The song is about the band's first tour back in 1991, a time where they began to cut their teeth in the live music business, dealt with show cancellations and incidents on the road. One particular show in a shed surrounded by cornfields in Lawrence, Kansas ultimately turned ugly over a missing microphone and accusations brought by drunk and gun-toting security people at the end of a long day. "Gimme the keys they can keep the guarantee | Gimme the keys and get the hell out of dodge" is a reflection of the mood of that night.
Weathermaker Music will release two very limited 7″ Picture Discs in addition to the album formats (CD, a 24-page book with CD, 2xLP Standard Black, Limited Colored 2xLP, and 2xLP Picture Disc) all will have the same 15 tracks.
"Recording in Nashville with Vance Powell gave us a new and fresh approach towards making an album that truly captures the live energy of Clutch in a way I don't think we've done before." Says Bassist Dan Maines. Guitarist Tim Sult adds "Laying down guitar tracks with Vance was fun and inspiring.  Going through and trying out his and his engineer, Mike Fahey's collection of vintage amps was one of my favorite recording studio experiences.  I think the outro solo of "Emily Dickinson" turned out particularly great."
"I've never been one for nostalgia," says Neil Fallon, "I've always shied away from it. But after 27 years of this, I realize that there is a wealth of stories to look back upon as lyrical fodder.  As the saying goes, 'You don't know where you're going until you know where you've been.'  Not all the songs reference our collective experience as a band, but 'Book of Bad Decisions' seemed like an apt name for these various chapters, whether factual, fictitious or somewhere in-between."
The 'Book of Bad Decisions' album cover was designed by renowned photographer Dan Winters.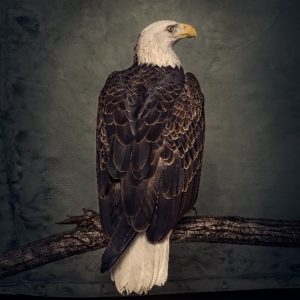 Book Of Bad Decisions track listing:
1. Gimme the Keys
2. Spirit of '76
3. Book of Bad Decisions
4. How to Shake Hands
5. In Walks Barbarella
6. Vision Quest
7. Weird Times
8. Emily Dickinson
9. Sonic Counselor
10. A Good Fire
11. Ghoul Wrangler
12. HB Is in Control
13. Hot Bottom Feeder
14. Paper & Strife
15. Lorelei
CLUTCH:
Neil Fallon – Vocals/Guitar
Tim Sult – Guitar
Dan Maines – Bass
Jean-Paul Gaster – Drums/Percussion
facebook.com/clutchband || instagram.com/clutchofficial
twitter.com/clutchofficial || youtube.com/user/officialclutch