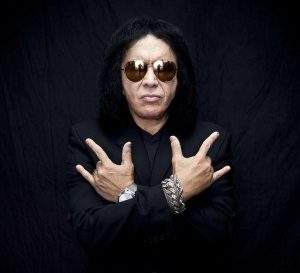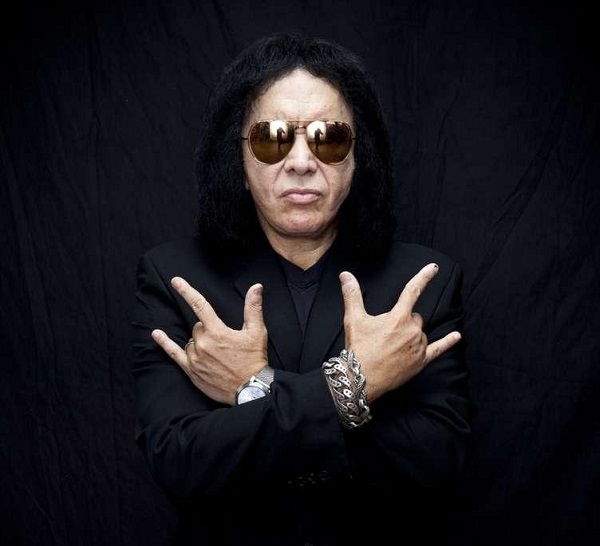 Gene Simmons welcomes former KISS bandmate Ace Frehley as very special guest star on his forthcoming Australian tour, celebrating the milestone of 40 years since the release of his self-titled solo album.
The two rock legends will deliver their individual sets backed by Gene's smokin' hot band, followed by an encore to blow your mind!   For the first time in 17 years, they will hit Australian stages together to deliver the final songs of the evening, in a moment that's destined to make rock folklore.
Gene Simmons, with very special guest star Ace Frehley, will play Adelaide on 28 August at the Entertainment Centre Theatre, followed by Margaret Court Arena in Melbourne on 30 August,  Sydney's Enmore Theatre on 31 August, and winding up in Brisbane at Tivoli Theatre on 1 September.
Tickets on sale now –  please head to www.ticketek.com.au for Adelaide, Melbourne and Sydney shows, and www.ticketmaster.com.au for the Brisbane show.
Gene said today, "Yes the rumours are true, Ace Frehley will be joining me in Australia for 4 shows as my special guest.  Both of us are celebrating the 40th anniversary of the KISS solo albums.  Ace and I haven't played together in Australia since 2001 and we'll have a lot of fun in the encore.  These shows give both of us the opportunity to dig deep into our catalogue of songs and play songs that the fans probably thought they'd never hear live. Here's your chance!"
In his first solo tour of Australia, fans can look forward to Gene blasting through his classics – Charisma, Radioactive, Mr Make Believe– plus tracks from the first KISS album right up to now.  This will include material from LPs such as Dynasty, Unmasked and The Elder which were hits specifically in Australia.  Gene will perform songs that have never been played live by KISS and many of which have never been performed live in Australia before, along with songs from his solo album.
In rock annals, September 2018 will be an important date as it marks the 40th anniversary of the release of all 4 KISS band members' solo albums (18 Sept, 1978).
Having sold more than 100 million albums worldwide with KISS, Gene Simmons has written and performed some of the most well known anthems in music. His tongue wagging onstage antics and distinguishable makeup often overshadowed his grossly underrated musicianship, the Rock 'N' Roll Hall of Fame inductee receiving extensive accolades throughout his illustrious career.
Ace Frehley is a founding member of KISS, a musical maverick and iconoclast adored by millions of fans around the world. Ace played on the classic KISS albums from 1973 to 1981 before reuniting with the band from 1996 to 2001.  Ace was responsible for many of the band's biggest hits including Talk To Me, New York Groove, 2,000 Man, Rocket Ride, Shock Me and more.
Like Gene, Ace is also a Rock and Roll Hall Of Fame inductee, and has influenced hundreds of bands and inspired guitar players of the ilk of Tom Morello and Dave Grohl.
Ace Frehley will perform a set of hits from his career in and out of KISS – and of course, he'll be bringing the smoking guitar!  He is enthused about the tour, saying,  "I had so much fun in Australia playing with Alice Cooper, I couldn't wait to come back and when Gene invited me to open the shows, how could I say no? Gene's band is backing me and they're all massive KISS fans – they know ALL the songs, so we're going to be playing a bunch of songs that I'll be dusting off,  ready to rock and roll." 
Current reviews in the US are praising Gene for bringing fun and ferocious rock shows direct to his fans:-
"This is what long-time KISS fans have been waiting for and the time is here." Backstage Axxess
"It may be a bit bold to say, but as I was listening to them play, it was like I was listening to the KISS ALIVE I album. Gene and his band are killing it live!" Legendary Rock Interviews
"Did Gene deliver the goods? You bet your ass he did!"Mike's Music & Concerts
"Just 5 guys on stage having a great time. Gene, Ryan, Jeremy, Phil and Brent put on one hell of a show. If this show comes to your town, GO! Gene once again showed the big boys how it's done." Legendary Rock Interviews
"Gene Simmons had several things to prove on this tour.  He is not slowing down, he can rock the house without Paul, and the music of KISS is every bit as bombastic without the bombs as it is with them.  All these things were proven."Glacially Musical
GENE SIMMONS 
WITH VERY SPECIAL GUEST STAR ACE FREHLEY
AUSTRALIAN TOUR DATES
Tuesday 28 August 2018                 Entertainment Centre Theatre, Adelaide
Thursday 30 August 2018               Margaret Court Arena, Melbourne
Friday 31 August 2018                      Enmore Theatre, Sydney
Saturday 1 September 2018           Tivoli Theatre, Brisbane
Tickets on sale now –  please head to www.ticketek.com.au for Adelaide, Melbourne and Sydney shows, and www.ticketmaster.com.au for the Brisbane show.
For more on Gene Simmons, tour dates, VIP packages and The Vault:
www.genesimmons.com  and www.genesimmonsaxe.com  and www.genesimmonsvault.com