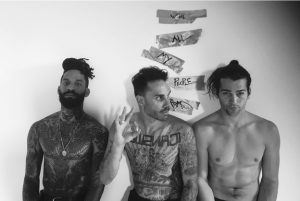 Roadrunner Records has announced its signing of THE FEVER 333. The Los Angeles-based trio's debut EP, MADE AN AMERICA, is available now via Roadrunner Records/333 Wreckords Crew –https://MANIACS.lnk.to/MadeAnAmerica
Comprised of vocalist Jason Aalon Butler [ex-letlive.], drummer Aric Improta [Night Verses], and guitarist Stephen Harrison [ex-The Chariot], THE FEVER 333 are explicitly devoted to a revolutionary cause, delivering aggressive advocacy through a molotov cocktail of punk, hip-hop, and thrash. MADE AN AMERICA exhibits THE FEVER 333's revolutionary activism, with a focus on community, charity, and change.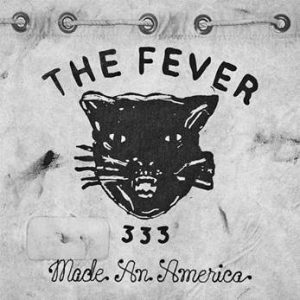 "The movement is much greater than the music," says Butler. "The art is only a contingent piece. We want to make sure we're just as involved in the activism and actual activation. By no means do we expect other artists to take on this task. Most of the people who made big improvements were either assassinated or just called crazy. We make it ostensibly clear that everything we do is in an active effort for change. It's about bringing back that socio-political mindfulness. We're trying to write the soundtrack to the revolution that we know is about to happen."
THE FEVER 333 will hit the road behind MADE AN AMERICA on March 28th for a special performance at Brooklyn, New York's Knitting Factory and will then traverse the U.S. for a run of club dates and festival sets.
FOLLOW THE FEVER 333
OFFICIAL WEBSITE | FACEBOOK | TWITTER | INSTAGRAM | YOUTUBE | SOUNDCLOUD