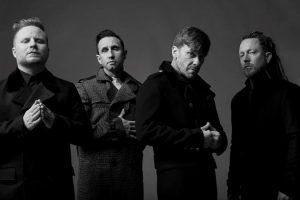 Shinedown has announced the release of their sixth studio album ATTENTION ATTENTION out May 4th on Atlantic Records. Lead single DEVIL is out now with the official video streaming HERE. Directed by Bill Yukich (Beyoncé, Marilyn Manson, Wiz Khalifa), the visual for DEVIL is a dramatic and visceral introduction to ATTENTION ATTENTION,which is now available for pre-order here.
Deluxe album bundles are also available.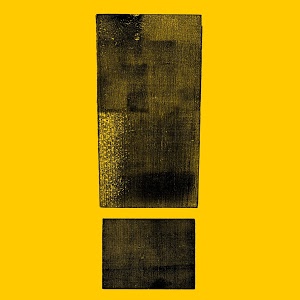 The 14-track album, Shinedown's most raw and personal to date, is a mental, emotional and physical journey that follows an individual from life's lowest lows to the highest highs as anxieties dissipate and demons disappear. The ominous album opener and lead single DEVIL is a rush of unpredictable rhythms and roaring guitars that sets the stage for what's to come. The story that unfolds as the album progresses is a powerful and enduring statement about the resolve of the human spirit, our will to overcome struggles, and the importance of respecting and leaning on one another. On KILL YOUR CONSCIENCE, a percussive march and a snarling refrain are instigated by the pitfalls of social media. Elsewhere, GET UPis an encouraging lyrical ode set to lush piano chords that speaks to struggles with depression. The energized distortion of THE HUMAN RADIO is a rousing call to action to keep fighting together for survival and truth. Album closer BRILLIANT packs a punch as fears finally evaporate and strength returns. Given the deeply personal nature of the record,Shinedown went in-house for production for the time ever, enlisting bassist Eric Bass to produce and mix the album in its entirety. ATTENTION ATTENTION ushers in Shinedown's biggest and boldest chapter yet, as they once again uproot convention and deliver a cinematic and poignant body of work.
ABOUT SHINEDOWN:
Leading the charge for 21st century rock,  multi-platinum, record-breaking band Shinedown – Brent Smith [vocals], Zach Myers [guitar], Eric Bass [bass, production], and Barry Kerch [drums] – has sold more than 10 million albums worldwide, has 11 US platinum and gold singles and four US platinum and gold albums, and averages more than 3.3 million monthly listeners on Spotify as one of the most-listened-to rock bands on the platform with over 600 million streams, contributing to their more than 1 billion total overall streams to date.
Attention Attention is the follow-up to 2015's Threat To Survival LP which marked Shinedown's third straight Top 10 debut on the Billboard Top 200, arriving at #5 while also debuting at #1 on Billboard's Top Rock Albums Chart and bringing Shinedown's total count of US  number one rock singles to 12 thanks to hits like Cut the Cord and State of My Head.  Every one of the singles released over Shinedown's nearly two-decade career has ascended to the Top 10 on the US rock charts – a feat unmatched by any other rock band.
FOLLOW SHINEDOWN
OFFICAL WEBSITE | FACEBOOK | TWITTER | INSTAGRAM | YOUTUBE