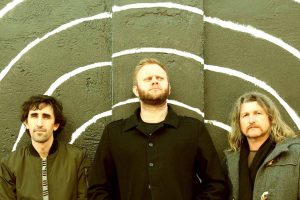 Brisbane's 4ZZZ have described Dirty Hearts sound as "the music that once ruled this country". The three piece band from Brisbane who are putting their own slant on classic Australian rock 'n' roll, are about to drop their new track "Sand-Lea", highlighting their effortless introduction to the rock that will follow their forthcoming debut album.
Following on from their 2015 self-titled EP, Dirty Hearts are planning their release of debut album General Bitterness and Inner City Moonshine in May this year through Near Enough Records. After manifesting a deep sense of Melancholy throughout their upcoming track, undoubtedly the album will be rolling out an offering with a fistfuls of classic tunes.
The album was recorded at By the Living Grace Studio in Brisbane's east, it features a mix of soaring vocals, raucous guitar and mature songwriting that goes from garage rock to sing-a-long anthems then back again. Blending alternative '90s Australian and '70s British rock, Dirty Hearts have carved out their own sound that demands to be listened to – loudly. It's no surprise that the trio have supported some of the country's most revered bands such as You Am I, DZ Deathrays, Peep Tempel and Velociraptor.
"Sand-Lea" demonstrates an unmissable tribute to the melodic minutiae, A gentle introduction to the rock that will follow on the record. Playing live shows with an energy and soul that leaves other bands in their wake, the band aren't so much pumping on your stereo as much as they are blowing your speakers up. Stay tuned for upcoming tour dates.