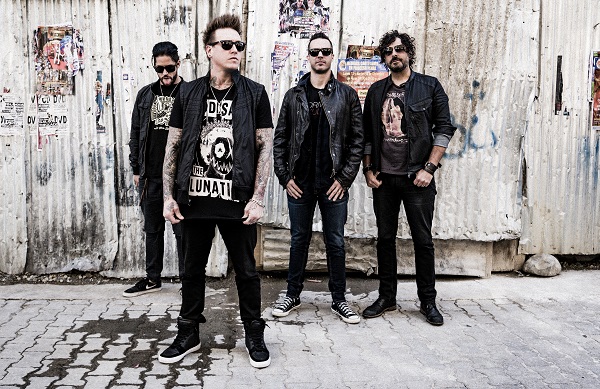 "We just like those moments of having everybody involved, so we sort of tailor our set around that type of dynamic.  We have a song for people to jump to, we have a song for people to sing along to, there's just a few different things we like to have the crowd do and we'll find a song that's best to fit that."
From Release: Ahead of their first ever headline shows in Australia, Papa Roach had only performed previously on Australian shores in 2002 as support to Red Hot Chili Peppers and returning again for Soundwave 2015. Papa Roach released its 9th studio album 'Crooked Teeth' in 2017 to critical acclaim with the lead single 'HELP' a global top 10 hit and American Dreams currently #3 in the USA Rock charts. Papa Roach has released 20 top 10 hits in their home country including 'Last Resort', 'Scars', 'Forever', 'Face Everything and Rise', 'Gravity' and 'HELP'.
Ahead of their second show in Sydney we sat down with Jerry and Tony of Papa Roach to talk about their first headline tour of Australia, set lists, being in a band for twenty five years, new music, touring, and much more!
Check out the interview below:
Essential Information
From: Vacaville, CA, USA
Band members: Jacoby Shaddix – vocals, Jerry Horton – guitar, Tobin Esperance – bass, Tony Palermo – drums
Website: http://www.paparoach.com
Latest Release: 'Crooked Teeth' (Out Now – Sony Music Australia)