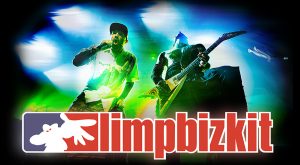 LIMP BIZKIT, what can we say, still one of the most fun and entertaining live bands from America. After 22 years and going stronger than ever, Limp Bizkit will carry their rap-rock torch loud and proud all the way to Australia 2018. Songs like Rollin, My Generation, and Break Stuff will have everyone going full throttle. You are not going to want to miss these special appearances
Tickets for both headline shows go on sale at midday, Thursday December 14.
My Live Nation members can be among the first to secure tickets during the pre-sale beginning Tuesday 2pm, December 12 until Thursday 10am, December 14.
For complete tour and ticketing details, visit: livenation.com.au.
OF MICE & MEN have hit No. 1 on Billboard's Rock and Independent Charts and No. 4 on the genre-spanning Top 200. They've racked up over 153 million Spotify streams, 20 million YouTube views and close to 5 million social media followers. They've played hundreds of shows for packed-house-crowds around the world, released four studio albums to critical acclaim and recorded tracks that have blanketed rock radio airwaves. Their sound has broken through obstacles of language, distance and culture. Of Mice & Men have accomplished all that and more over the course of a mere eight years.
OCEAN GROVE take us on a breathless trip through a 90's nostalgia that visits the best of the Beastie Boys, Silverchair and Korn, these Melbourne kids nabbed a triple J feature record on their debut 'The Rhapsody Tapes', that has been hailed as one of the great heavy records of 2017!
Limp Bizkit
with special guests Of Mice And Men & Ocean Grove
HORDERN PAVILION, SYDNEY
SUNDAY MARCH 25
RIVERSTAGE, BRISBANE
TUESDAY MARCH 27
TICKETS ON SALE
12PM THURSDAY DECEMBER 14
My Live Nation pre-sale:
2pm Tuesday December 12 until 10am Thursday December 14.
Also appearing at Download Festival, Melbourne – Saturday March 24
For complete tour and ticket information, visit:
www.limpbizkit.com & www.livenation.com.au