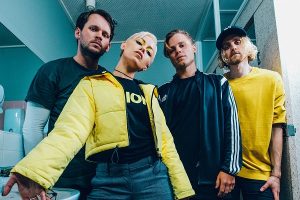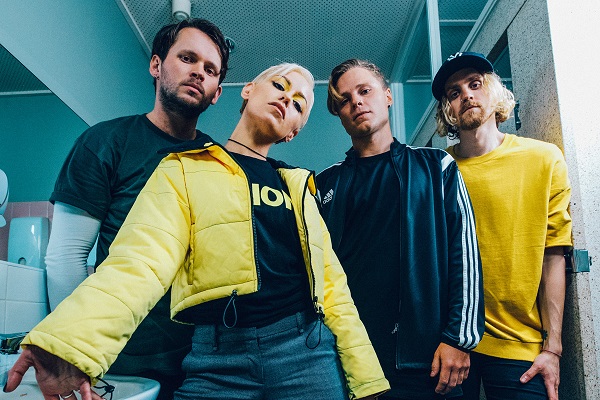 Tonight Alive
 has announced their upcoming album 
Underworld
, due out 
January 12, 2018 
via 
UNFD.
Underworld
 musically symbolises the totality of the band's life coming full circle after experiencing their highest highs and lowest lows. They share an emotional journey into their personal shadows of the underworld, something they feel strongly we all possess within us. Singer 
Jenna McDougall
 artfully awoke the feelings that she had repressed and used them as a driving force when writing her lyrics and recording this album. She dissected her darkness to get a deeper understanding of who she really is and what she truly loves and it provided her the power and confidence to push herself to remember at the core, why she loves music. McDougall shares, 
"The album is called Underworld and I named it that because it reflects the ugly parts of me that I wasn't ready to see until now."
Along with this 13-song album announce, Tonight Alive has released the music video for their first single"Temple". Born out of a time when McDougall was experiencing severe depression and fatigue, the lyrics for this super-charged and energetic track were penned when she was entrapped in being sick in her mind, body and soul. Check out the video for the hard-hitting, yet deeply personal track below.
Tonight Alive, the now four piece following the departure of guitarist/writer Whakaio Taahi, is composed of vocalist Jenna McDougall, rhythm guitarist Jake Hardy, bassist Cameron Adler and drummer Matty Best. After self-releasing the EPs All Shapes & Disguises and Consider This in 2010, Tonight Alive released What Are You So Scared Of? in 2011. In 2013 the band released The Other Side. The band also contributed the song "The Edge" to The Amazing Spider-Man 2 Soundtrack before releasing their third full-length album, Limitless in 2016.
Underworld is available for pre-order via 24Hundred and iTunes. Tonight Alive will tour around Australia in October and November, as well as appear at the sold out UNIFY 18. Details below.