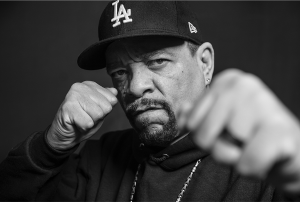 Strap yourself in as ICE-T'S BODY COUNT announce some very special guests for their first Australian tour in 22 years. They'll be performing in Brisbane, Sydney and Melbourne with A.B. ORIGINAL and VOID OF VISION.
A.B. ORIGINAL write songs in the spirit of N.W.A and West Side Connection, while lyrically bringing attention to issues closer to home. Respectively coming from the Yorta Yorta and Ngarrindjeri tribes, Briggs and Trials are socially conscious outspoken Indigenous artists.
A.B. ORIGINAL'S debut album Reclaim Australia reached #10 on the ARIA charts and #1 on the iTunes charts in the first week in November 2016. It won the 2016 Australian Music Prize, the first time in the AMP's 12 year history that an Indigenous artist has won the coveted annual prize. The duo have performed to sold out audiences at the Rolling Stones Live Lodge, a BIGSOUND showcase, supported Hilltop Hoods on their national stadium tour and recently the St Jerome's Laneway Festival.
Today they unveiled the new single and companion video for Report To The Mist which is a statement about police brutality towards A.B Original's community. Division, racial profiling and discrimination are ever present within the relationship between Aboriginal people and the police. You can watch Report To The Mist HERE
VOID OF VISION
broke into Melbourne's heavy music scene early 2013 and touring in 2014 saw them tour 3 national tours with Hand Of Mercy, Hellions, Elegist, Villes (SNG) and The Sweet Apes. In 2016 they released their debut, Children Of Chrome which took them on their first overseas jaunt (supporting Chelsea Grin throughout Europe). Renowned for their erratic live show,
VOID OF VISION
have won over the hearts of heavy music fans all over and have continued that explosive momentum into 2017.
Further to the exciting support announcements, BODY COUNT are giving the die-hard fans an opportunity to get up close and personal in a very limited allocation of Premium Meet & Greet Experience packages.
Packages include, early entry to the show, pre show sound check experience, meet and greet photo opportunity with the band, a signed tour lithograph, exclusive VIP tour lanyard and  first access to the tour merchandising range.
VIP Meet & Greet Experiences are now available for purchase. Existing ticket holders have the ability to upgrade their standard ticket to the VIP package also.
Get in quick as there is an extremely limited opportunity to meet ICE-T and BODY COUNT
BLOODLUST AUSTRALIAN TOUR DATES:
SUPPORTED BY A.B. ORIGINAL AND VOID OF VISION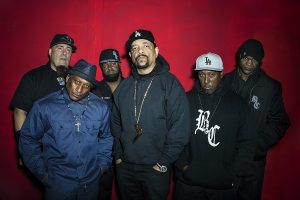 The Australian 
Bloodlust Tour
 will be the first
BODY COUNT
shows in the world to support the release of the new album,
Bloodllust
which debut at #12 on the ARIA album chart.
Ice-T says "We can't wait to come back to Australia! It's been over 20yrs… Don't miss this concert."
Bloodlust was released in March and features guest collaborations from Dave Mustaine (Megadeth), D. Randall Blythe (Lamb Of God) and Max Cavalera (Sepultura). The razor-sharp collection of social right hooks and body blows that paint a picture of an America in utter and complete shambles has had critics praising the record far and wide.
BODY COUNT, the gangster-metal collective that made music fearsome to mainstream America, their renegade track Cop Killer sending politicians, parents and law enforcement officials into a proverbial tailspin when it was released unto the world a quarter-century ago. That's not to say Ice-T and BODY COUNT have been silent over the past 25 years, but as Ice is quick to point out, you can't start a movement if people aren't willing to move.
BODY COUNT were born of a day when hip-hop was the soundtrack of the streets, brought to life by Bloods, Crips and gang bangers who lived and died by a code of street justice today's reality stars and internet wannabes can't begin to fathom. It wasn't the sound of middle class American kids playing dress-up and feeling fashionable. And heavy metal? It wasn't pretty and clean for mainstream America to swallow like a watered down shot with your favourite spray of sugary sweet soda as a chaser. Metal was about long hair, middle fingers and a vocal indifference to societal norms. Maybe we can blameBODY COUNT for how far we've fallen – after they united metal and hip-hop like napalm, politicians took note and launched careers around warning labels and lyrical witch hunts.