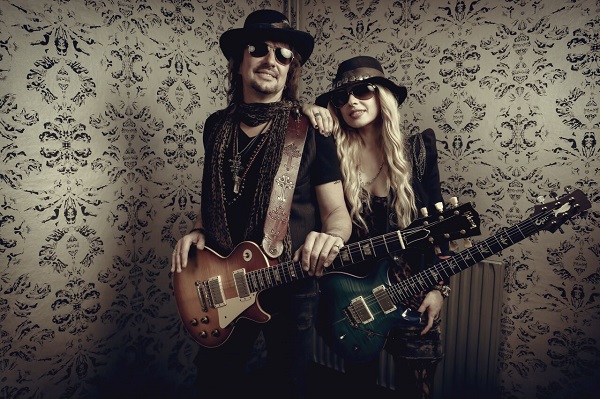 "We kinda did it like an ass backwards but I think it's kinda ass frontwards because what it did was create a sound that we have here, personally my objective was to try to make a record that was the third record as the first record, so already have two in, so the third record have a style and we gain that by being on the road and watching people's what worked and what didn't …"
RSO are Richie Sambora and Orianthi, and while in Australia on tour we were very lucky to sit down with Richie and Ori for this extremely fun and insightful chat about the Australian tour, the upcoming RSO album, watermelon, the future, AND they pick up the guitars for a special treat, a little bit of the Bon Jovi classic 'These Days' and Orianthi's 'You Don't Wanna Know'. Check out these two having a laugh and enjoying themselves!
Check out our photo gallery of their Sydney show HERE and make sure you stop back and check out everything else going on in the world of rock and what the future holds for RSO!
Check it out below…
Essential Information
From: USA / Australia
Band members: Richie Sambora & Orianthi
Website:  Official facebook page