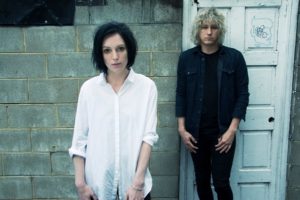 ALL IN THE MIND
by
The Art
released through indie label, Golden Robot Records, is a super-slick rock album made with a purpose; "music you want to **** to". Azaria and KJ's songwriting has truly crystallised resulting in an album of powerhouse anthemic rock. The album boasts stadium-sized production at the hands of
Stevie Knight
at
Electric Sun Studios
, and the musicianship of the band is at its peak. The writing has been influenced by everything from riding a motorbike naked in a rainstorm through to living in a share-house with ravers. It celebrates the guilty pleasures that come with living life on the edge, toxic relationships, friendship, and embracing chaos.
The number one track on the album, Sugar Queen, has also been released as a single. Its instant hook will have you singing along to this pop-rock gem. You'll get drawn in by honeyed vocals and super-sweet harmonies, backed by riffs that will rot your teeth, and make your heart race – like the rest of the album!
Spearheaded by original members, Azaria Byrne and Kara Jayne, The Art have pretty much been living the rock dream over the past few years with some of the best support slots in the country, including The Pixies, Nine Inch Nails, Marilyn Manson, Linkin Park, and Thirty Seconds to Mars, just to name a few.  The band spent most of last year in the US and Europe touring with American group, Faster Pussycat, on a bus and barely made it back to Australia in one piece.
ALL IN THE MIND is available for pre-order now via iTunes (for digital) and the SFR Store (for physical and fan bundles).  All pre-orders receive 3 x instant grat tracks – Sugar Queen, Minute to Madness, andDead Inside.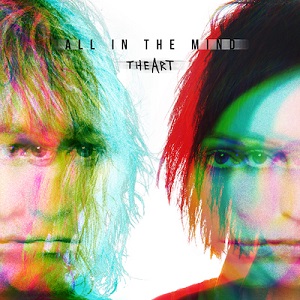 PRE-ORDER ALL IN THE MIND BY THE ART:
SFR Store (fan bundles) |
http://bit.ly/TA-AITM-SFR
iTunes |
http://bit.ly/TA-AITM-iTunes
OUT FRIDAY, NOVEMBER 11
TOUR DATES
W/ THE SUPERJESUS
Fri 7th Oct – Oxford Art Factory, Sydney
Sat 8th Oct – Cambridge Hotel, Newcastle
Fri 14th Oct – The Corner Hotel, Melbourne
Sat 15th Oct – Fowlers, Adelaide
Fri 28th Oct – The Northern, Byron Bay
Sat 29th Oct – Woolly Mammoth, Brisbane