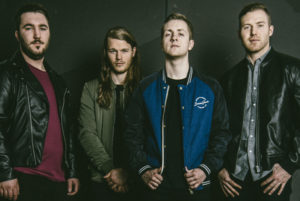 Detroit Post-Hardcore band I Prevail, Fearless Records and Caroline Australia have officially announced their debut, full-length album, Lifelines, will be released on October 21st.
Australian Physical album pre-order bundles will be available at 24Hundred.net and digital pre-orders will be available at iTunes and iprevailband.com – all on Friday August 12th.
Today, they are bringing their newest single to the table and have a promo video for the second single from the Album – "Stuck In Your Head."
One of the scene's most anticipated bands of 2016, I Prevail are mounting a tremendous wave of excitement surrounding their debut record, Lifelines. Earlier this month the band unveiled a video for the album's first new song and current single, "Scars," which ignited a firestorm of buzz and has 1.7 million views to date.
With Lifelines, I Prevail looks to capitalize on the massive success of their last EP, Heart vs. Mind, which featured their popular cover of Taylor Swift's "Blank Space." Judging by Australian fans' (of which there are over 44000 on Facebook!) reaction to their previous single, "Scars," the band is well on their way and poised for a major breakout this year.
"Stuck In Your Head is a final send off to a bad relationship," explained singer Brian Burkheiser. "I had reached my breaking point, and the similarity of a worn and damaged record was all I could compare this relationship to. I had to write about it, but it couldn't be an emotional break up song. It had to be straightforward, aggressive and in your face. That's exactly how I felt at the time. You lost me, and you'll regret it."
Album Limited Edition album Pre-Order bundles are available exclusively via 24hundred.net from Friday August 12.
For all album pre-order options, go to LINKFIRE.
For more information, go to iprevailband.com.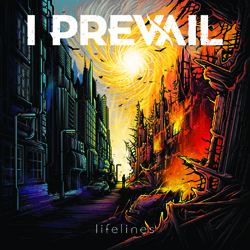 TRACK LISTING
1. Scars – 03:50
2. Stuck In Your Head – 03:36
3. Lifelines – 03:21
4. Come and Get It – 03:01
5. Chaos – 03:32
6. Alone – 03:41
7. Outcast – 03:04
8. RISE – 03:14
9. Already Dead – 02:40
10. Pull the Plug – 03:17
11. One More Time – 03:13
12. My Heart I Surrender – 03:27
13. Worst Part of Me – 03:52
CAROLINE AUSTRALIA
FEARLESS RECORDS