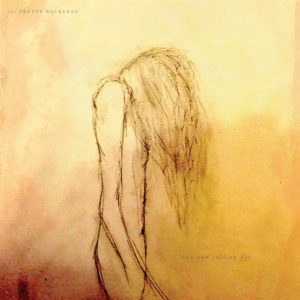 After topping the rock charts in 2014 and 2015, The Pretty Reckless return on October 21 with Who You Selling For, the band's anticipated third studio album and the follow-up to Going To Hell, which spawned the biggest rock song of 2014 in Heaven Knows and a total of three #1 Mainstream and Active Rock hits.
Produced by longtime collaborator Kato Khandwala, Who You Selling For is an arresting collection of rock tunes that expand the band's sound to encompass soulful, bluesy undertones, written by front woman Taylor Momsen and guitarist Ben Phillips. This raucous 12-track collection puts Momsen's dark lyrics and raw, charismatic vocals on full display while the band delivers at full intensity with a level of musicianship that raises the bar.
Formed in 2009,
The Pretty Reckless
released their debut album
Light Me Up
in 2010 scoring legions of fans worldwide, but it was their sophomore record
Going to Hell
that positioned the band to become the first new artist to breakout of rock in years,
debuting in the Top 5 on Billboard's Top 200
.  Achieving three #1 Rock hits –
Heaven Knows
, 
Fucked Up World
 and
Follow Me Down 
– was a feat that has not been accomplished by a female fronted group since The Pretenders in 1984, nearly a quarter of a century ago.
Despite feeling the physical and emotional demands from their epic two-year run supporting Going to Hell, Momsen and Phillips jumped right into writing the songs for the new album. "We had so much we wanted to say, it was like shaking a can of soda on tour, and then when we started writing we cracked the seal," says Momsen. "The touring life is very isolating. You look at the world through a bus or airplane window. But music is the healing factor. It's the one thing that is grounding and a true companion through the forest. It saved us – again."

With Who You Selling For the band continues to take bold steps forward, cementing their place at the forefront of rock. The deeply personal album features a diverse set of standout tracks, from the blistering hard rock of Oh My God to the classic southern rock of Back to the River. Lead single Take Me Down features Taylor's distinctively smoky voice rolling over '60s – tinged rock guitar. Loudwire says,"Take Me Down features a bit of rasp and a soulful delivery from Momsen, while guitarist Ben Phillips gets a solid mid-song riffing showcase that raises the track to a new level.  Add in some backing organ playing and you've got a blistering new song from the band."
OUT OCTOBER 21 VIA RAZOR & TIE/COOKING VINYL AUSTRALIA