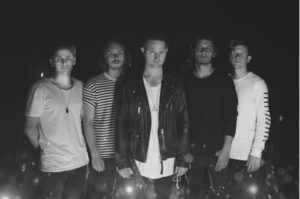 Sydney pop-rock quintet Breakaway make their long-awaited return with the brand new single 'Restart', and the announcement of a six-date Australian tour this September and October. The first new music from the band in two years, 'Restart' follows the wildly successful 2014 single 'Invincible' and is an introduction to the band's highly anticipated debut album.
Tickets to the Restart Australian tour are on sale now from wearebreakaway.com. Watch the brand new video here.
Charting new territory with 'Restart', Breakaway – Sam Biland (vocals), Michael Bonic (guitar), Rich Mammoliti (guitar/keys), Mitch Borton (bass) and Matt McNeil (drums) – introduce Kavinsky-inspired 1980s synth lines paired with soaring vocals, presenting a more polished and mature sound. Inviting comparisons to bands like 30 Seconds To Mars, their latest single shifts between raw emotional verses, emphatic drumming and an uplifting hook to explore the journey frontman Sam Biland explains as "moving on and finding something or someone that gives you a reason to pick yourself up and restart your life. It's an uplifting song about finding happiness." Built upon this key message, the accompanying video was produced by Brisbane creative Bradley Coomber who used enchanting lighting and visual imagery to convey the idea of letting go to begin again.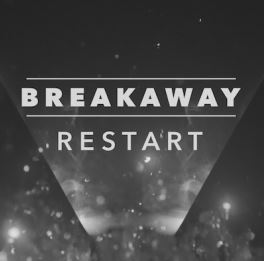 The Restart Australian tour marks the first live shows from Breakaway since mid-2015, this time around offering fans the first chance to hear new material from their forthcoming debut album. With Adelaide altrock trio Stansbury in tow on support duties, the tour will kick off with a hometown show in Sydney on September 24, before making its way down the East Coast with stops in Brisbane, Melbourne and finally Adelaide.
The Sydney-based five-piece have achieved online success well beyond their years since forming in 2012. Clocking up over 6 million YouTube views from fan-uploaded content, and amassing almost 3 million streams and 30,000 downloads of their debut EP One Minute / One Moment (2012), the band has landed features in Alternative Press' '100 Bands You Need to Know This Year', Purevolume's 'Top Ten Unsigned Bands' and Blunt Magazine's '20 Bands to Watch in 2015'. Breakaway have supported some of the world's biggest acts, including Anberlin (USA), Taking Back Sunday (USA) and The Used (USA) to name a few.
Purchase 'Restart' digitally via hyperurl.co/Restart
BREAKAWAY – Restart Australian tour supported by Stansbury
Tickets available now from wearebreakaway.com
SATURDAY 24 SEPTEMBER – THE LAIR, SYDNEY (Lic/AA)
SATURDAY 8 OCTOBER – MILK BAR, BRISBANE (18+)
SUNDAY 9 OCTOBER – FOUNDRY RECORDS, BRISBANE (AA)
FRIDAY 14 OCTOBER – WRANGLER STUDIOS, MELBOURNE (AA)
SATURDAY 15 OCTOBER – WORKERS CLUB, MELBOURNE (18+)
SUNDAY 16 OCTOBER – ENIGMA BAR, ADELAIDE (Lic/AA)