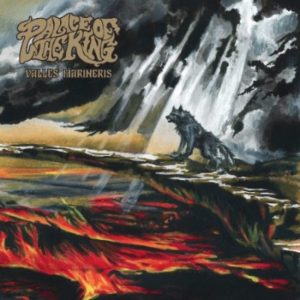 To be released on the 29th of July, Palace of the King's sophomore album Valles Marineris is a blistering and energetic Australian rock n' roll diamond.
 
Palace of the King will be hitting the road to celebrate the release the only way they know how, by bringing their new album to life on stage with the raw firepower they have become so well known for.
 
Having toured the world relentlessly off the back of their 2015 debut album White Bird / Burn the Sky and still feeling the afterglow of the recent release of single 'Beyond the Valley', be sure to catch Palace of the King at the peak of their powers.
 
If the sounds thundering out of Valles Marineris are anything to go by, the mantle of Australian rock legends better start getting ready to make room for one more!
PALACE OF THE KING – VALLES MARINERIS
TOUR DATES
Thursday September 1st – Frankie's Pizza, Sydney NSW
Friday September 9th – Crown & Anchor, Adelaide SA
Saturday September 10th – Northcote Social Club, VIC
"…when you come across new bands as good as Palace Of The King – and you don't often – you need to tell as many people as much as you can about them"
9.5/10 points, Maximum Volume Music
"There's a celebratory cohesion that puts Palace Of The King above and beyond being mundane blues rockers rehashing a faded past… the overall impact is that of stylish individuals locked in a timeless embrace"
7/10 points, Team Rock