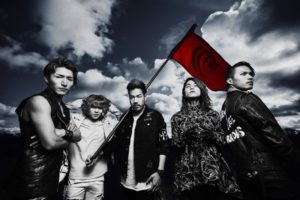 The inimitable Crossfaith have dropped a surprise mini-EP on the world called New Age Warriors, released today via UNFD. Leading the charge is the pulverising new single "Rx Overdrive", which possess a chorus as big as the skyscrapers in the video below.
Frontman Kenta Koie says the future of Crossfaith is now, so prepare yourselves because there's more surprises in store from Japan's metal heroes: "Welcome to the new era! It's time to get wild. We are the New Age Warriors, and you would touch the future of Crossfaith with our new songs. We're so excited about bringing out more new music to you guys, so get ready!"
New Age Warriors follows on from their last album,2015's Xeno, the band's first release via their new Australian home UNFD, which catapulted them into a whole new league. Crossfaith have shown the world time and time again that they are one of the most unique and exhilarating of bands, which has won them a legion of fans Down Under, with epic appearances on Soundwave Festival in 2013 and 2015, as well as a massive tour with Bring Me The Horizon and Of Mice and Men in 2013. Japan's finest also played a huge sold out show to 3000 people in Tokyo with our very own Northlane.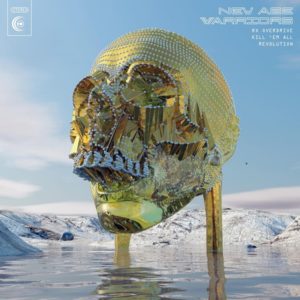 New Age Warriors
is out now via
iTunes
and and all
streaming services.
Crossfaith New Age Warriors is out now via UNFD.