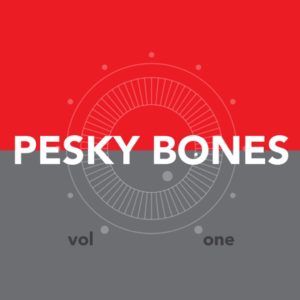 Respected Australian composer, producer and performer, and founding member of Boom Crash Opera, Peter Farnan, has today lifted the covers off his new project, Pesky Bones, including details of the PledgeMusic campaign that will precede the release of the album, 'Volume One'.
Pesky Bones 'Volume One' is a collection of 12 songs, written, performed and produced by Farnan, with guest vocalists bringing the songs to life – including the likes of Paul Kelly, Deborah Conway, Tim Rogers, Sarah Ward, Paul Capsis and Emily Lubitz.
Farnan says 'Pesky Bones is like a personal music player on shuffle. Rather than one sound and point of view there are diverse musical styles and singers. The themes cover accumulated experience, memory, age, sex, family, mortality, aching limbs, regret and, above all, transcendence.'
Pesky Bones' PledgeMusic campaign is intended to take this unique collaboration to the music loving masses. Kicking off July 1 and running across 12 weeks, offerings will include an Access Pass to the digital copy of the album, the physical CD, solo house concerts in capital cities, songwriting workshops, a listening party, rare Boom Crash Opera vinyl packs, and the big one – send your song to Pesky Bones and Peter will produce a full version of that song. There will also be bonus tracks issued over the course of the campaign, and regular weekly video and audio updates.
'Pesky Bones brings together artists I've encountered in my work in the music industry, film and theatre,' says Farnan. 'Their diverse voices and personas jostle and rub against each other creating amazing sparks.'
Pesky Bones' 12 vocal collaborators are:
Rebecca Barnard
Ali Barter
Simon Burke
Paul Capsis
Deborah Conway
Charles Jenkins
Paul Kelly
Sean Kelly
Emily Lubitz
Tim Rogers
Dan Tobias
Sarah Ward
Peter Farnan holds a distinguished place in the Australian music industry.  In addition to his work as a composer, producer and performer, he is a sound designer and teacher with experience ranging from theatre to pop and rock music. He has worked with many mainstage theatre companies, including MTC, QTC, Belvoir Company B, Malthouse and Black Swan. In 2014 he was musical director and composer for the feature film The Boy Castaways which featured Tim Rogers, Megan Washington and Paul Capsis. In addition to his role with Boom Crash Opera, he was also member of seminal post-punk outfit Serious Young Insects. His journalism appears in the Daily Review and The Conversation. Peter also teaches at various tertiary institutions, including Melbourne University and AIM. In 2014 he completed a Masters in Sound Design by Research at VCA.
To view the Pesky Bones PledgeMusic page please visit http://www.pledgemusic.com/projects/peskybones from July 1.