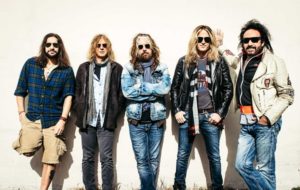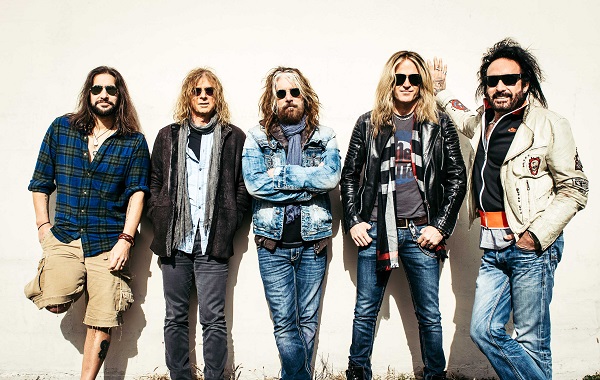 The Dead Daisies outstanding new single, 'Long Way To Go', released today, Friday June 17th, on Spitfire Music / SPV, more than whets the appetite for these celebrated hard rockers' hotly anticipated third album, 'Make Some Noise', due out August 5th.
The video for 'Long Way To Go', was shot at Hessentags Arena in Germany at a recent event with Johnny Depp and the Hollywood Vampires, May 29. The track premiered worldwide on Revolver on June 16th – the link is:-
Written by David Lowy and John Corabi, David was inspired by the relationship he had with Doc Neeson, along with the musical influences that Rick and John Brewster, the guitarists from The Angels had on him.
"It's a very meaningful track to us as the music is an ode to my friend Doc Neeson and the lyrics that John came up with are very poignant with what's going on in the world today" – David Lowy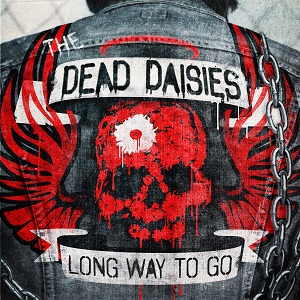 'Long Way To Go', which has already been 'A' play-listed by Planet Rock Radio in the U.K., is the magnificent album opener on 'Make Some Noise', The Dead Daisies' soon-to-be-acclaimed legendary classic third album.  'Make Some Noise', packed with huge hooks, giant, intense guitar riffs and glorious, distinctive vocals, was superbly recorded and produced by Marti Frederiksen (Aerosmith, Def Leppard, Mötley Cru?e, Buckcherry) in Nashville in February and March 2016.
Just announced yesterday, the band will be hitting the high seas with KISS on the KISS Kruise VI from November 4. They are really excited to catch up with their Oz fans again on this one!
The Dead Daisies are:- Doug Aldrich (Whitesnake, Dio), John Corabi (Mötley Cru?e, The Scream), David Lowy (Red Phoenix, Mink), Marco Mendoza (Whitesnake, Thin Lizzy) and Brian Tichy (Ozzy Osbourne, Foreigner).
International Tour Dates here: http://thedeaddaisies.com/shows/

New: MAKE SOME NOISE (Release date: 05 August 2016)