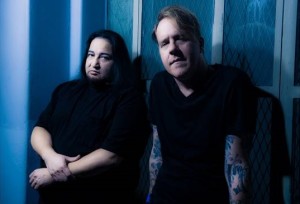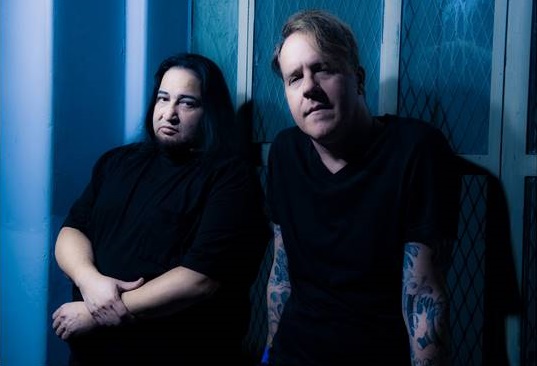 In a world first exclusive Fear Factory fans will be allowing Australian fans to choose their favourite song from the bands massive catalogue. Simply click on the link below and start choosing your very own Fear Factory adventure!!
We can also announce that the Saturday 4 June show at Prince Of Wales has now sold out. We are thrilled to announce that there will be a second and definitely final show at the Prince Of Wales on Sunday 5 June with tickets on sale now.
The FEAR FACTORY machine is at its most confident and passionate than ever before and they will be bringing every sonic weapon in its arsenal to the fore when they stampede across Australia this June.
With nine critically acclaimed albums under their belt Fear Factory will be reaching deep into their storied history to bring an unparalleled experience to Australian fans. Their most recent shows around the world have been met with universal astonishment:
"It's safe to say that Fear Factory sound just as feral, as hungry, and as important as they ever have done tonight." Hit The Floor
Watch: Dielectric (OFFICIAL MUSIC VIDEO) + Expiration Date (OFFICIAL MUSIC VIDEO)
"Fear Factory churned out song after song of the highest calibre and the set providing a potent reminder of just how good." – Distorted Magazine
"If there is one way to describe Fear Factory on this night, it is simply So…fucking…heavy." – Ramzine
"This is one show the fans would have 'felt' in their bodies for a few days after. A rip-roaring, skull-crushing band at its best." – Metal Assault
TICKETS ON SALE NOW
THURSDAY 2 JUNE – BRISBANE, THE TIVOLI – 18+
Tickets from www.ticketmaster.com.au or Ticketmaster Outlets
FRIDAY 3 JUNE – SYDNEY, UNSW ROUNDHOUSE – 18+
Tickets from www.ticketek.com.au or Ticketek Outlets
SATURDAY 4 JUNE – MELBOURNE, PRINCE OF WALES – 18+
Tickets from www.tickets.destroyalllines.com or Oztix Outlets – SOLD OUT
SUNDAY 5 JUNE – MELBOURNE, PRINCE OF WALES – 18+
Tickets from www.tickets.destroyalllines.com or Oztix Outlets
TUESDAY 7 JUNE – ADELAIDE, HQ – 18+
Tickets from www.tickets.destroyalllines.com or Oztix Outlets
WEDNESDAY 8 JUNE – PERTH, METROPOLIS FREMANTLE – 18+
Tickets from www.tickets.destroyalllines.com or Oztix Outlets
Presented by Destroy All Lines and Chugg Entertainment