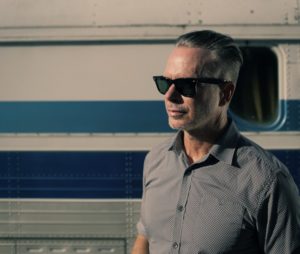 Rick Price presents a dynamic and emotionally powerful one man show.  His soaring voice and soulful story telling songs, take you on a journey from the heights of laughter to the depth of tears.
Rick combines his greatest hits, works from his latest release 'Tennessee Sky' and songs from the 'Great Singers' that have inspired and helped to create Ricks' unique style.  These included special tracks from Elvis, Ray Charles, Sam Cooke and old blue eyes, Frank Sinatra.  Rick's musical style covers everything from Rock, Rhythm and Blues, Soul and Gospel, from our modern era and back to the old time classics.
"The voice of this soulful Australian has the power to silence to rooms and move hearts, as he belts out notes created by the God's themselves. Each word is delivered with such reassurance and understanding, while each note and chord goes out of it's way to invoke emotions within you". – Mark Spencer
Rick is a consummate performer, a multi-instrumentalist and world class vocalist who never fails to deliver an experience to remember.  Price continues to write and produce albums for a number of fellow artist when he is back in his new hometown – Nashville, Tennessee.
He recorded his latest release 'Tennessee Sky' in Nashville with the assistance of his devoted fans.  Rick's musical growth and sensibilities are highlighted on this uplifting release, one of his finest to date.
Awards and accolades include APRA 'Song Of The Year' for 'Heaven Knows' and 'Export Music Australia Award for his 'Outstanding Achievements Abroad'.  He has also received 'Album Of The Year' and 'Song Of The Year' at the Australian Music Awards in 1993.
Tour Dates:
April 21 USQ Toowoomba QLD
April 22 Sawtell RSL NSW
April 23 Private show
April 24 The Bison Bar Nambour QLD
April 28 Musicland VIC
April 29 Lecture Hall Port Fairy VIC
April 30 Paris Cat Melbourne VIC
May 5 Latin Loafer Port Macquarie NSW
May 6 Camelot Marrickville NSW
May 8 Edgeworth Sports & Recreation Centre
Comments
comments