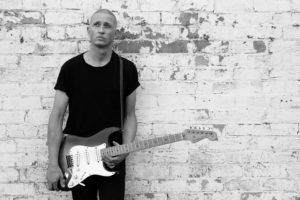 Great news people!  With an enormous response to his nine-date 'Pieces Of Americana' Tour earlier this year, Diesel – known as one of the hardest working men in rock n roll – has just announced 21 regional shows in support of his new album.
The new album, Americana, is set for release on Friday 1 July (through Liberation Music).
From April 2016, Diesel will head out to regional areas of the country in SOLO mode giving fans the opportunity to hear the tracks raw the way he first approached them but with the added experience of having just recorded "Americana".
Diesel says: I'm looking forward to stage two of the Pieces Of Americana' tour where I'll be getting to more regional areas and returning to some cities. It's been a journey making the record whilst doing the first stage of the tour with band, and with the record now mixed and en route to mastering, I can exhale and roll out some of the other tracks in a solo setting. Hope to see you there!
The story behind this upcoming album……
Americana is contemporary music that incorporates elements of various American roots music styles, including country, roots-rock, folk, bluegrass, R&B and blues, resulting in a distinctive roots-oriented sound that lives in a world apart from the pure forms of the genres upon which it may draw.
Americana, as defined by the Americana Music Association (AMA)
And so for Diesel (aka Mark Lizotte), an artist born in America and raised in Australia, the concept is certainly not foreign.  In fact one could legitimately ask why it has taken 'til now for Diesel to pay his musical respects to the artists that influenced his own musical stew on this new album – and tour – by putting his unique stamp on some classic songs.
"It's such a broad term, Americana – it means different things to different people," Diesel says. "From moving out here from America, then moving back and forth again … I wonder if I would have as much fascination and love for American music if I had just stayed in America all my life and never made it out to Australia? It's safe to say I probably wouldn't."
And just to whet your appetite, Diesel will be releasing two songs prior to the album, and road-testing both tracks on tour…
'Here Comes My Girl' by Tom Petty (from Damn the Torpedoes in 1979)
"I remember hearing him on radio in the '70s when we lived in Arizona. That's a song I had a real attachment to from when I first heard the opening chords – they have this beautiful lilt to them."
'Queen Jane Approximately' by Bob Dylan (from Highway One Revisited in 1965)
"What more can I say – guitar players like me just love Bob Dylan songs, going right back to Jimi Hendrix saying, 'That'd be a good song to let a guitar go nuts on …' (about All Along the Watch Tower)".
DIESEL PIECES OF AMERICANA TOUR
Tickets on sale now 
For more information visit: dieselmusic.com.au
Fri 29 Apr
Central Hotel | Shellharbour, NSW
trybooking.com or via the venue | (02) 4296 6619
Fri 06 May
Laurieton United Services Club | Laurieton, NSW  
trybooking.com or via club reception | (02) 6559 9110
Sat 7 May
South West Rocks Country Club | Sth West Rocks, NSW
trybooking.com | or via the venue | (02) 6566 6252
Fri 13 May
Nelson Bay Diggers, Nelson Bay, NSW 
westsnewcastle.com.au | (02) 4981 1344
Sat 14 May
Panorama Lounge, Central Coast, NSW
moshtix.com.au | 1300 438 849
Fri 20 May
Blues on Broadbeach | Gold Coast, QLD
bluesonbroadbeach.com
Sat 21 May
Star Court Theatre | Lismore, NSW 
starcourttheatre.com.au | (02) 6622 5005
Thu 26 May
Robertson Inn | Robertson, NSW | SOLD OUT! 
Fri 27 May
Club Sapphire | Merimbula, NSW 
(02) 6495 1306 or via club reception
Sat 28 May
Astor Hotel | Goulburn, NSW 
astorhotelmotel.com.au | (02) 4821 1155
Fri 3 Jun
Gateway Hotel | Geelong, VIC 
moshtix.com.au | 1300 438 849 or via the venue
Sat 4 Jun
Village Green Hotel | Mulgrave, VIC
moshtix.com.au | 1300 438 849 or via the venue
Fri 10 Jun
Chelsea Heights Hotel | Chelsea Heights, VIC 
moshtix.com.au | 1300 438 849 or via the venue
Sat 11 Jun
Shoppingtown Hotel | Doncaster, VIC
moshtix.com.au | 1300 438 849 or via the venue
Sun 12 Jun
York on Lilydale | Mt Evelyn, VIC
moshtix.com.au | 1300 438 849 or via the venue
Thu 16 Jun
Sutton's House Of Music | Ballarat, VIC
suttonshouseofmusic.com.au | (03) 5333 4393
Fri 17 Jun
Sutton's House Of Music, Ballarat, VIC | SOLD OUT!
Fri 24 Jun – Sun 26 Jun
Lizotte's | Newcastle, NSW
newcastle.lizottes.com.au/live | 02) 4956 2066