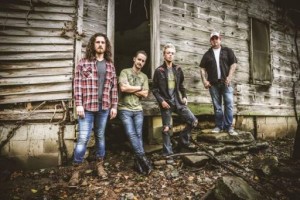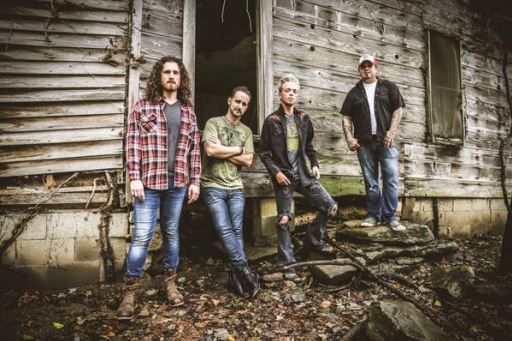 Black Stone Cherry has some sweet (as cherry pie) news – their tour dates in June 2016 have been rescheduled. While that doesn't SOUND like awesome news… it most definitely is, as they have been shifted to main support slot on the Steel Panther tour. Double your dose of US rock in one night!
In a statement from the band, "Due to a scheduling conflict, we're going to have to move our planned Australian tour dates forward by a week. In an effort to provide a stellar show for all the great Australian rock fans, and to also not get in each other's way, our good friends in Steel Panther have invited us to join forces with them on their tour. All tickets purchased for our original shows will be valid and honoured for the respective city and, as a thank you, that will be at no additional cost to the fans who now get to see 2 great bands. We apologize for any inconvenience, but look forward to seeing all of our amazing fans at the shows!!"
Tickets purchased for the Black Stone Cherry tour can be used for the Steel Panther shows. Ticketholders simply need to bring a printed copy of their Black Stone Cherry ticket to the Steel Panther date in the same city and it will be valid.
Black Stone Cherry will be arriving in Australia fresh from an eight-date UK tour playing to huge crowds from the Glasgow Hydro to London's Wembley Arena and straight on to the stage with Steel Panther, who will have just done Wembley and Download Festival themselves.
They are making their maiden voyage down under in support of their 5th studio album, entitled 'Kentucky', a tribute to their home state in the good ol' U.S. of A. Picture this – The Allman Brothers and Metallica meeting up, getting drunk, raising some hell and then crashing into a big brawl together, only to have Robert Johnson break it all up – A deliciously fun old-school hard rock romp across Australia. Now add to the show, the most deliciously raunchy, unapologetic rock and rollers ever, Steel Panther, and you have concerts you'd do well to find a babysitter to leave the kids with – maybe for 2 days to include the recovery period.
Black Stone Cherry will still be coming down under to celebrate their album Kentucky, the most recent single and video from it being Soul Machine. "This album IS Kentucky," Robertson says with palpably fierce pride. "Everyone who plays on it is from Kentucky. It's in their blood just like it's in ours, and they added so much to the record."
The band's many singles and albums have inspired rock radio success in the UK and US, and seen them sell out venues like Wembley Arena in the UK. Their latest album Kentucky continues the trend, scoring great reviews both here in Australia and internationally, with many calling it the band's best release to date. Check out track 4 "Soul Machine"
STEEL PANTHER AUSTRALIAN TOUR JUNE 2016
w/ special guests BLACK STONE CHERRY
Tickets on sale NOW
FRIDAY 17TH JUNE – BIG TOP SYDNEY, NSW Tickets available from www.oztix.com.au
SATURDAY 18TH JUNE – FESTIVAL HALL MELBOURNE, VIC Tickets available from www.ticketmaster.com.au
MONDAY 20TH JUNE – EATONS HILL HOTEL BRISBANE, QLD Tickets available from www.oztix.com.au
WEDNESDAY 22ND JUNE – THEBARTON THEATRE ADELAIDE, SA Tickets available fromwww.ticketmaster.com.au
THURSDAY 23RD JUNE – METRO CITY PERTH, WA Tickets available from www.megatix.com.au
www.steelpantherrocks.com | www.blackstonecherry.com | www.mjrpresents.com