In partnership with Habitat for Humanity Australia, Baby Animals, as part of their 25th anniversary celebrations, are calling on 300 volunteers to join them in building 25 homes across one week in Indonesia. The campaign, called 'Rock the House', will take place from 22-29 October 2016 inYogyakarta.
Volunteer registration is now open at www.rockthehouse.org.au

"Baby Animals have had a lot of help over the past 25 years, and we have an opportunity now to help others that really need it. I first worked with Habitat for Humanity in the US in 2006 and loved it so much. When Habitat Australia asked if Baby Animals would be interested in getting involved, we literally jumped at the chance. This is the beginning of a journey toward real change for those in need of homes and for us to fill our souls with the rewards of helping others less fortunate. Our rock community is built on the power of music, so let's call on that passion and unite to empower others. Join us and help to build a rock solid future for generations to come." – Suze DeMarchi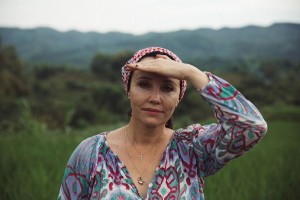 Volunteers have the opportunity to join Baby Animals to 'Rock the House' by registering to fundraise for building materials through Habitat for Humanity Australia. This giveback adventure will be hosted in the picturesque hills of Yogyakarta where volunteers will build homes side by side with Indonesian families who currently live in makeshift shelters without access to water, electricity or sanitation.
'Rock the House' will provide 25 families with permanent homes built by the Aussie rock community. In addition, the campaign aims to provide a clean water facility for the entire community.
"This is Habitat for Humanity's largest volunteer undertaking in Australia. We are very excited to be partnering with Baby Animals," said Martin Thomas, Habitat for Humanity Chief Executive.
"The impact of having a safe and decent home is life changing. It is the foundation for the future, giving families the opportunity to be healthier, happier and more secure. The more families we can help access housing, the greater the impact," adds Mr Thomas.
Habitat for Humanity builds homes in over 70 countries, mobilising partners and volunteers to help provide adequate housing for families living in poverty. Habitat for Humanity has sent over 4,000 Australian volunteers across the Asia-Pacific region and 2 million global volunteers are mobilised annually. Habitat for Humanity has built, rehabilitated and repaired more than 800,000 homes, sheltering more than 6.8 million people worldwide.
SIGN UP NOW AT www.rockthehouse.org.au
Registrations close 22 July, 2016